COVID-19 cases among staff delayed the opening of an overnight summer camp in the St. John area and prompted some changes to help contain the outbreak.
Shiloh Boucher, president and CEO of the YMCA of Greater St. John, said fifteen of Camp Glenburn's 45 employees tested positive as part of routine testing during training last week.
"We decided that it was probably in everyone's best interest if we postponed camp for a week because we didn't want the kids to come to the camp and get sick," she said. "And of course, we wanted to take care of our employees, which is also very important."
Boucher said more than 100 children aged seven to 15 were scheduled to come to the camp on July 3 to participate in one- or two-week programs, such as explorers and leadership.
Now, the camp, located on the Kingston Peninsula, will not open until July 10, and postponed campers will have to rebook later in the season, provided openings are available.
"We're hoping we can accommodate most of them," she said.
According to Boucher, this is the first time that COVID-19 cases have led to the closure of a camp in the St.
no guidance from the province
Public Health did not provide any COVID operations or outbreak guidelines to the camps this year.
But Wai called Public Health when staff tested positive "just to make sure we followed all the right steps," Boucher said.
"They told us … we're all doing the right thing and they feel pretty confident with our protocol."
Any employee who leaves the camp and does not have COVID, will now have to undergo rapid tests and be symptom free before returning, she said.
Families are also being asked to get their kids tested before they leave, "just to make sure it doesn't come to camp and everyone can have a great experience this summer."
In addition, the camp is bringing "a little back and forth" masking as an added layer of security and to help everyone feel comfortable, Boucher said.
All staff and campers were required to be vaccinated against COVID-19 beforehand.
Boucher said the camp has kept the cabin "bubbles," away "when possible," and has maintained the deep cleaning protocols that were in place for the past two summers because COVID "is apparently still alive and well in the community." ".
"We're hoping we can have a good summer. We're going to have another summer like we did last year, which I know was appreciated by everyone," she said.
"We're just being a little more cautious, which I think is important."
'Huge demand'
Tim Carruthers, president of the New Brunswick Camping Association, said he had not heard of any other summer camps with COVID cases in the province.
But he noted that most of the camps were opened only this week.
"Summer is still young," he said.
Carruthers said this summer has seen a huge demand for camps after two challenging years of reduced capacity and increased protective measures.
Although they haven't received any guidance from public health, they are relying on lessons learned in 2021 and 2020 and trying to "deliver safe practices that get the best out of the summer camp experience, while Making sure we know we're still working through all of this as a province."
This means, for example, being diligent about monitoring campers for any symptoms of COVID, he said.
Some camp directors have spoken to have rapid testing at hand.
"And like all of us, I think they're tracking what's happening in the province and making sure they're anticipating the risk of what they're doing," he said.
closures for operators
Four New Brunswickers died of COVID-19 last week, hospitalized due to the virus, and the number of new positive cases nearly doubled, figures released Tuesday by the province show.
Of the 1,915 new cases of COVID-19 reported between June 26 and July 2, 769 are in the St. John's area, Zone 2, which hosted the Memorial Cup Major-Junior Hockey Championship and related events for 12 days from June 16 .
New Brunswick's chief medical officer of health, Dr Jennifer Russell, has said there is the potential for more provincial growth, including the possibility of a new wave.
Asked about the lack of COVID guidance for summer camps, Russell replied, "Actually our recommendations for all social gatherings are the same."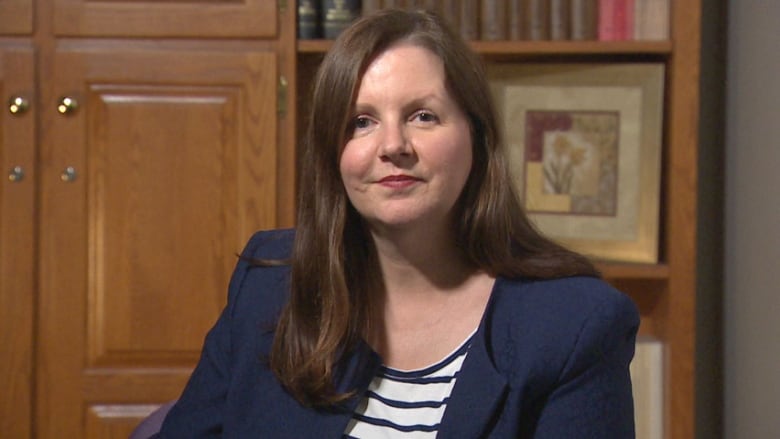 He said the guidelines for deciding whether to close a camp due to a COVID outbreak would be similar to those for other infectious diseases such as norovirus.
"I think that every business establishment, whether it is a camp or a business, etcetera, uses their judgment as to what they can do with respect to operations. So if they can operate with the staff and resources available to them If they can, they will have to make that decision."
Whenever there is a group illness, summer camps are the ones to contact public health, and follow their instructions, Carruthers said. "They are ultimately the experts on this," he said.
requested guidance
Camp Rotary, on the shores of Grand Lake near Fredericton, was active and submitted an operational plan to public health, said executive director Julia Latham.
"We are not health professionals and do not have frontline information. So we felt that we needed to seek guidance from someone who had more information than us and who could make sure we were able to maintain our position. We are doing everything we could. Camper safe," she said.
The camp, run by Easter Seals New Brunswick, serves children and adults with disabilities, many of whom are at higher risk of contracting COVID than the general population, she said.
While New Brunswick was the only province allowed to operate summer camps in 2020, Camp Rotary did not open. "There were so many unknowns. And we didn't think we could do it safely," Latham said.
It operated at about 80 percent capacity last year, or about 320 campers in the summer with no known cases of COVID.
This year, "we looked at the plan from last year and said, well, there are some things that we don't have to implement, but, you know, these are things that we can [still] Apply to make sure we are safe," Latham said.
For example, the camp is no longer taking campers' temperatures two or three times a day, she said. "It's a lot of work, and it takes away from providing the camping activities."
However, the camp is still taking temperatures when campers come in and ask them COVID screening questions. It has two-cabin bubbles, requires masking during group activities, has in-place distancing measures, such as two lunch breaks so that everyone is not in the lunch hall at the same time, and has sanitizing stations. be installed.
When registration opened, there was a "bombardment of people," Latham said.
"I think the sanctions have really gotten worse on people over the years. So I think they want their life back. They want that camp experience back."
Vaccination is not always needed
Stephen Alward, executive director of Green Hill Lake Camp, expects registrations to reach pre-COVID numbers.
"We're headed in the right direction," he said, noting the camp's capacity to hold about 750 children throughout the summer.
"The number one thing we were contacted about [by parents] It was in the spring whether their child had to be vaccinated to attend camp. And we said, no, it was not a requirement.
"And so a lot of parents have a lot of peace, because while a lot of kids have been vaccinated, many haven't," he said.
Alward said employees also don't need vaccinations, but a survey shows more than 98 percent are.
I think at some point we need to live back. And it's going to be with us for a long time.–Stephen Alward, executive director of Green Hill Lake Camp
The camp has maintained some of its COVID measures from 2020 and 2021, such as frequent cleaning of common touch areas, such as doorknobs and hand railings, a Plexiglas divider in the cafeteria between campers and servers, and cabin bubbles.
But masking is optional and no testing is currently being done.
"I think at some point we need to go back to living. And it's going to be with us for a long time," Alward said.
There are few rapid tests available at the camp, he said, but with a staff of 40 to 50 people, "you could go through them, you know, in a heartbeat if you weren't careful."
Instead, if a child displays symptoms, an on-site volunteer nurse will assess whether the child should be sent home.
If a staff member has symptoms, "we will isolate them and evaluate after 24 hours."
And if a staff member is a close contact of a positive case, they will be asked to monitor themselves for symptoms and wear a mask "if they are comfortable with that."
"We're just trying to be smart and do our due diligence," Alward said.
The kids are "running, playing and singing and experiencing all the joy of summer camp. But we're doing it in a safe way and are really careful with our cleanliness and all that stuff, Yet there are distances between people and the will. Keep doing that. And hopefully it will allow us, you know, just a terrible summer."