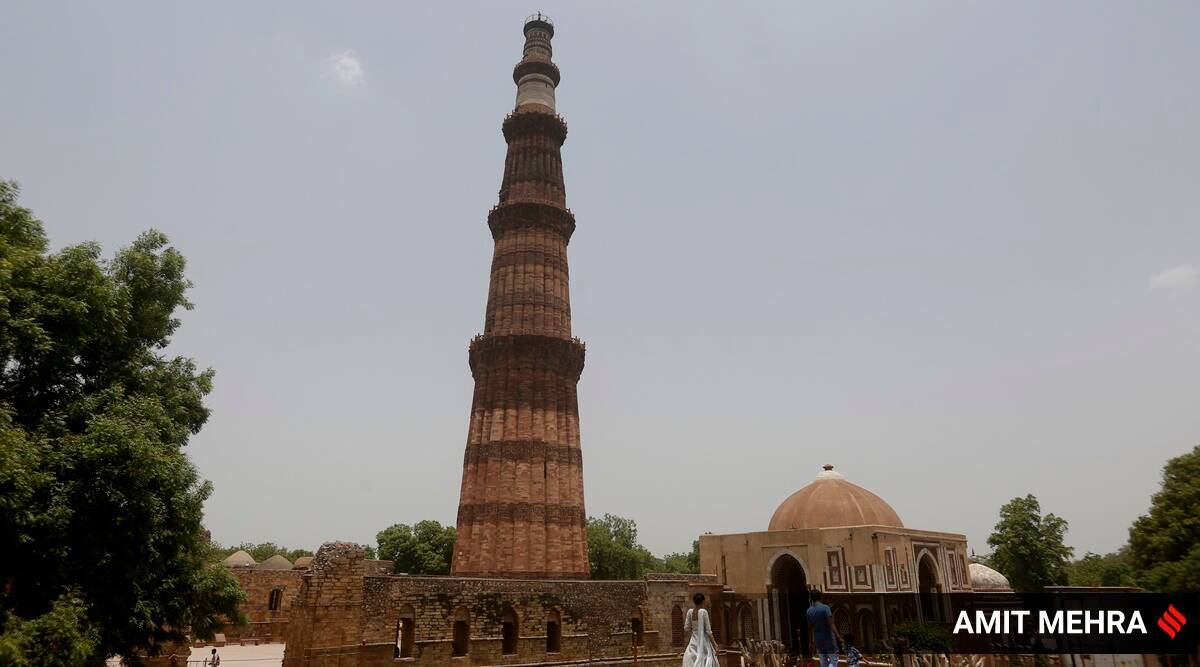 Qutub Minar in Delhi (Express file photo)
After reports emerged on Sunday that the Culture Ministry has ordered the Archaeological Survey of India (ASI) to excavate the Qutub Minar in Delhi, ministry officials told The Indian Express that no such order has been issued so far. . Union Culture Minister GK Reddy also clarified, "No such decision has been taken."
Culture Secretary Govind Mohan visited the monument on Saturday, following which it was informed that the ASI has been ordered to excavate to find out whether the UNESCO World Heritage Site was built in the 12th century either by Qutubuddin Aibak or by the Gupta Empire. was created earlier. The ministry insisted that this was a routine site visit by its officials and no such decision has been taken so far. ASI officials could not be reached for comment.
A few days ago, former ASI regional director Dharamvir Sharma was quoted as saying that Qutub Minar was actually a "sun tower" built by Chandragupta Vikramaditya of the Gupta Empire in the 5th century.
A day after the Center cut excise duty on fuel prices, the rates of petrol and diesel in Delhi were reduced by Rs 8.69 per liter and Rs 7.05 per liter respectively. The new prices have started from 6 am on Sunday. While petrol and diesel dealers, vehicle owners and taxi unions welcomed the move, cab and autorickshaw unions were unhappy as there was no relief or subsidy on CNG.
Petrol prices in the city had crossed Rs 100 (per liter) in the last few months. Till Saturday, petrol was being sold at Rs 105.45 per liter and diesel at Rs 96.71 per litre. After the reduction in prices, petrol now costs Rs 96.76, while diesel costs Rs 89.66 at Hindustan Petroleum pumps and Rs 89.62 per liter at Indian Oil and Bharat Petroleum.
,