What do we understand by diabetes?
Diabetes is characterized by a deficiency or absence of insulin, leading to elevated glucose (blood sugar) levels. It is a chronic disease, once established it can be controlled but it does not disappear. It is increasing nationally and globally. The prevalence of diabetes in Guatemala is about 800 people per 100,000 inhabitants and the risk of suffering from it increases significantly from the age of 40 and the incidence rate is 3.1 in women compared to men. There are
There are generally several types of diabetes, but the most common forms of diabetes are called type 1 diabetes and type 2 diabetes. Gestational diabetes (GDM) is defined as impaired glucose tolerance of variable severity that is detected during pregnancy and usually resolves after delivery. It may be that about two percent of pregnant women in Guatemala, as in the rest of the world, have GDM.
In type 1 diabetes, the production of insulin by the pancreas has completely or almost completely stopped as a result of an autoimmune process. The disease leads to insulin deficiency and requires lifelong insulin treatment. The cause of this type of diabetes is unknown, but cannot be said to be unique, and both heredity and environmental factors (including viral infections) are thought to be important. Type 1 diabetes is responsible for 5-10% of all diabetes.
The most common type of diabetes: 80–90% of all, type 2 is caused by a combination of reduced insulin sensitivity and a relative lack of insulin in muscle, liver, and fat cells (insulin resistance). Type 2 diabetes is treated with several aspects: lifestyle changes and various medications, or bariatric surgery in selected cases. Obesity and lack of physical activity along with heredity are important factors for the onset of the disease. In our environment, around 200,000 people are likely to be afflicted by it at this time.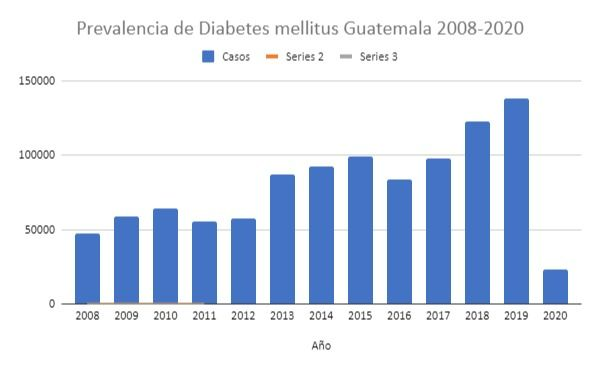 fuentes
GDM is caused by decreased insulin sensitivity, especially during the second and third (third) trimesters of pregnancy. This insulin resistance is mainly related to hormones that are made in the placenta and cause the pancreas to increase its production of insulin. If the pancreas cannot do this, blood sugar builds up and the woman develops gestational diabetes. GDM means increased risk for both women and babies. Women with GDM often give birth to babies who are large for gestational age (fetal age, calculated from the time of conception) and are at increased risk of complications related to childbirth.
Consequences for Individuals and Society
What type 1, type 2, and gestational diabetes have in common is that blood sugar is too high, which can lead to acute and life-threatening conditions. Over the long term, high blood sugar and blood fat levels increase the risk of developing complications of diabetes, such as heart disease, nerve damage, and premature death. Major cardiovascular complications: Heart attack and stroke can cause severe pain and are associated with a high risk of premature death, and most treatments are aimed at reducing the risk of these complications. At a group level, a slightly shorter life expectancy has been reported for people with diabetes.
remedy
Choosing certain foods when you have diabetes, getting enough physical activity can mean your blood sugar ends up closer to the normal range and reduce your risk of diabetes-related secondary illnesses and injuries. Extremely high or low blood sugar levels can lead to acute and life-threatening conditions. A normal blood sugar level is also important to avoid long-term damage, such as nerve and kidney damage, as well as eye complications.
With diabetes, there is an increased risk of heart disease, which carries with it special requirements that the diet must also have a beneficial effect on other established risk factors such as overweight and obesity, high levels of blood fats, and high blood pressure. and thus more preferably reduce the risk of morbidity and premature death. Maintaining a normal body weight or losing weight if you are obese can reduce your risk of developing type 2 diabetes. Specific foods may prevent or delay the onset of type 2 diabetes in people with glucose intolerance. Blood sugar levels can be improved with weight loss, especially in people with type 2 diabetes who have abdominal obesity. Diet in diabetes may also affect other risk factors, morbidity and premature death, regardless of weight loss.
Complications and side effects
It is difficult to clearly separate a complication of diabetes and what should be considered a side effect of medication or a change in habits and recommended diet. For example, people with diabetes may have side effects from diet with or without a combination of medications and physical activity, but they may also have complications from their disease. Problems of either kind are usually caused by blood sugar levels that are too high or too low.
High blood sugar levels occur in all types of diabetes. The term hyperglycemia refers to too high blood sugar and serious health problems can occur if values ​​are too high. In the long term, high blood sugar levels can cause diseases of small and large vessels, nerves, kidneys and the back of the eye.
Hypoglycemia means blood sugar that is too low and occurs when your blood sugar drops too quickly. Hypoglycemia can occur during treatment with both insulin and oral antidiabetic drugs and can cause cramps, restlessness, etc.
Severe hypoglycemia is defined as when a person suffers from blood sugar levels so low that they require the assistance of another person to correct the drop in blood sugar. Diets low in carbohydrates can make these problems worse, and so blood sugar should be checked more frequently. Severe hypoglycaemia (blood sugar level too low) mainly occurs in insulin treatment of type 1 diabetes and other types of diabetes. Some oral diabetes medications used in type 2 diabetes can also contribute to low blood sugar, but this is not as common.
Ketoacidosis is another acute complication of diabetes that results from insulin deficiency, and patients usually have high blood sugar, but the condition can also be a response to changes in diet and appetite in rare cases.
Lack of insulin in the cells of the body and starvation leads to incomplete breakdown of fats, which leads to an increased concentration of ketone acids in the blood (ketoacidosis). The condition can cause unconsciousness and is fatal if not treated with insulin and intravenous fluids. In type 1 diabetes, ketoacidosis has been reported in cases of severely restricted carbohydrate intake, such as a ketogenic diet in combination with a strict low-carbohydrate diet and insulin deprivation. Even in type 2 diabetes, it has been reported in combination with some drugs, the effect of which is not well known. This condition is very rare, but can be so severe that it may require intensive care treatment and death has been reported.
Obviously diet related side effects are gas formation, constipation and headache. An increased amount of fiber can cause symptoms in the gastrointestinal tract in the form of increased bloating and gas formation due to changes in intestinal flora. This side effect is usually transient, but can be reversed by consuming legumes and some particularly high-fibre vegetables (eg, cabbage varieties).
The combination of too little fiber with too little fluid can lead to constipation and headaches and may occur with a carbohydrate-restricted diet. The main advice here is to consume more high fiber vegetables and high fiber biscuits. Consuming too much fiber with too little fluid can also cause constipation. High water intake and a moderate restriction of fiber intake are recommended here. Even when treated with low-energy powders, headache is a common but temporary side effect. Constipation associated with low-energy weaning is treated with bowel regularizing agents.
Dietary constipation should not be confused with gastroparesis, which is also a common condition in diabetes when the motility of the stomach and intestines is altered. Headache is treated in the usual way. With a ketogenic diet, itchy red skin rashes, the so-called ketogenic rash – prurigo pigmentosa, may also occur. If you start eating more carbs the itching goes away and the rash goes away, but pigmentation changes may persist.