Have you ever thought about the role of audiovisual technology and productivity in hybrid work in general? It is a reality, times are not as we used to know them, due to which we have all adapted to new needs.
Lack of human talent in the workplace
The growing shortage of human talent on a global scale, the most recent phenomenon known as the Great Resignation or the Great Resignation, has complicated the panorama of labor markets around the world. Currently, 1 in 3 companies report difficulties finding the talent they need: the highest level of this indicator in the last 16 years Most recent Global Talent Shortage Survey conducted by Manpower Group, a leading human capital services company As of 2022. ,
For its part, the so-called great resignations have established themselves as a post-pandemic event in which a vast majority of employees have left their jobs and never returned. By the end of 2021, more than 4.5 million workers in the United States had voluntarily quit their jobs, equivalent to 13% of the country's workforce, which had about 8 million unemployed people and more than 10 million vacant jobs. .
In Colombia, 2021 closed with an unemployment rate of 13.7%. Which represented a decrease compared to 2020, when it was 15.9%. In turn, the talent shortage in the country has improved significantly, falling from 70% in 2021 to 61% this year, with the highest level reported in the manufacturing sector (72%).
trends in the coming years
In this context, and with a panorama in which this trend indicates that these events will continue for at least the next 2 or 3 years, it is time for companies to recognize the importance of attracting and retaining the best talent. . Part of this strategy involves responding to changes caused by the pandemic in terms of workers' expectations, which now place particular importance on working conditions such as flexibility, work-from-home balance, and physical and mental well-being. ,
One of the ways many companies have found ways to meet these new workforce requirements is the hybrid work model, which provides a great deal of freedom and flexibility by giving workers the ability to work from anywhere and manage their time. Is. As this type of work began to be widely implemented in recent years, many employees no longer see it as an added benefit, but also as something basic and essential to companies.
Technology as a great ally in hybrid work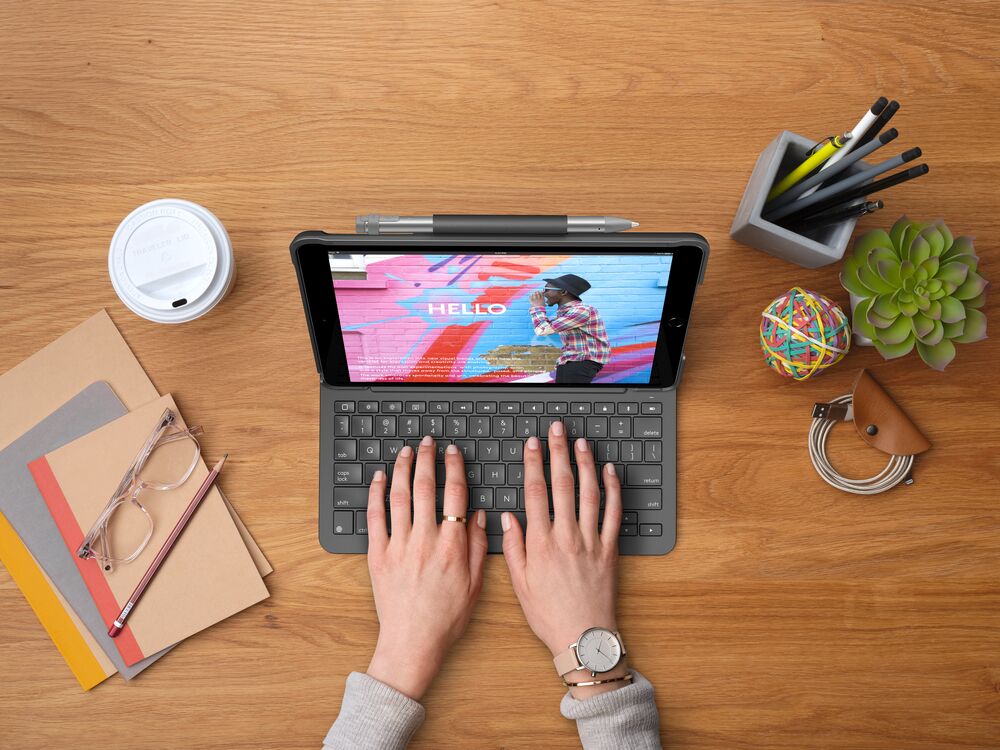 However, for organizations to truly benefit from the hybrid model, employees need to be equipped with high-quality technology that allows them to remain focused, engaged and productive.
Offering hybrid work capability is important today for attracting new employees, but 65% of employers are concerned about the workforce management challenges that can arise when permanently migrating to the hybrid model. For example, complications from the use of less-than-best-quality technical equipment, such as poor video, unclear audio, and lack of visibility, can significantly reduce the quality of collaborative work and cause employees to lose focus on their tasks. can cause.
Updating outdated technologies and providing employees with intuitive tools is the key to making the hybrid model more powerful than ever. Whether it's using AI-enabled cameras to focus speakers, merging remote and in-person meetings via video conferencing systems, or simply offering headsets that allow employees to listen. To counter the effects of great resignation, it is important to keep teams engaged and connected. and lack of talent.
Seeing and Listening: The Key to Smooth Work Exchange
When the work team is split between office and remote work, it is essential to invest in technology that allows all colleagues to see and hear clearly and without interruption. For meetings between colleagues to be truly productive, it is important not to waste valuable time trying to connect technologies, something that can be avoided by using systems compatible with multiple devices.
In meeting rooms, this can be achieved by installing easy-to-use cameras that automatically focus on the person speaking, such as the Logitech rally cameras and the All-in-One Rally Bar family. With the touch of a button, workers can connect from anywhere, interacting with each other more easily and conveniently. With this technology, the hybrid experience can be of the same quality or even higher than in-person meetings.
cooperation comes first
Beyond video conferencing technologies, other innovative collaboration solutions are also being developed. For example, the Logitech Scrib Whiteboard Camera with built-in AI technology enhances hybrid collaboration between collaborators in brainstorming and creative planning scenarios by bringing traditional whiteboards to video conferencing so everyone can interact with content on an equal footing .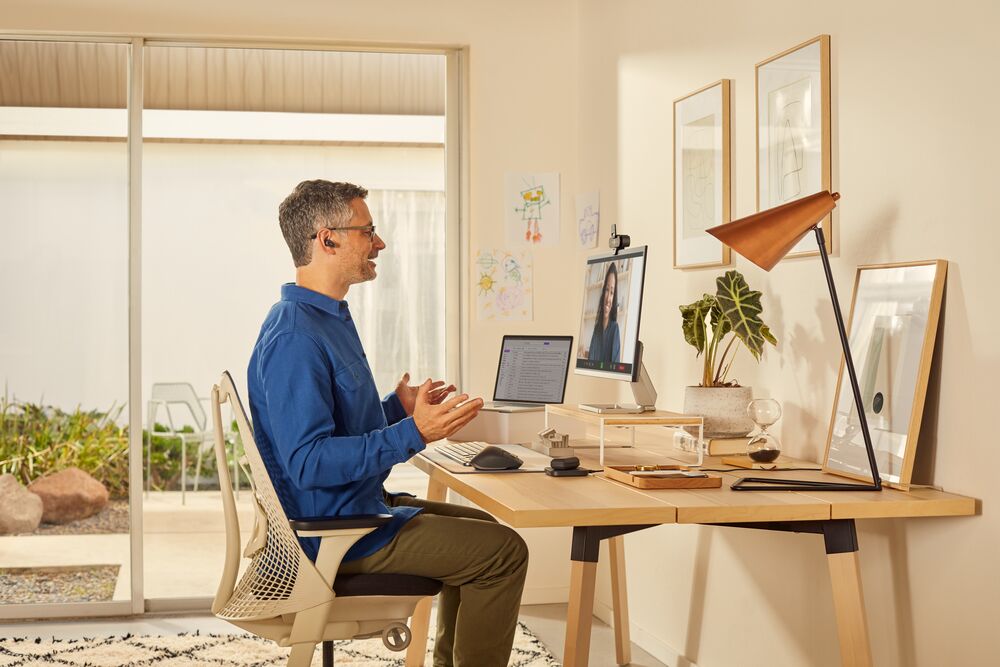 With an easy-to-use design and advanced integration with the Microsoft Teams Room and Zoom Rooms platforms, Scribe provides a clear, real-time view of a collaboration whiteboard for those who aren't in the room. Using built-in artificial intelligence, this camera can erase the person drawing on the whiteboard, making it transparent so that those who work remotely can see the whiteboard without interruption. The device also corrects and enhances marker color to make content easier to read, and even has the ability to detect non-digital content.
This type of technology helps ensure that all employees, whether they work remotely or on site, have the same quality experience. Discrepancies in the quality of technology used by workers can create significant difficulties for collaboration, disrupt projects and demotivate remote team members.
Hybrid work requires strong collaboration and teamwork. By investing in improving the cooperative skills and abilities of workers. Companies can ensure that they do their best to ensure high productivity in a hybrid work environment.
no auditory distraction
Meeting rooms have muffled microphones, background noise and buzzing audio issues that can significantly reduce the quality of hybrid work and affect employee collaboration and concentration. For example, headsets with low-quality noise-canceling technology can block auditory distractions that disrupt workflow and hinder productivity.
In contrast, headsets with noise-canceling technology and high-quality audio drivers like the Logitech Zone Wireless give workers the opportunity to take full advantage of the freedom that hybrid work offers them, allowing them to work from anywhere. is also allowed to work. ,
With the right technology, it is possible to overcome the constraints posed by the hybrid working model of not having all team members present in the same room. Using high-quality cameras with intuitive controls in meeting rooms, or implementing innovations in audiovisual technology to enable employees to collaborate with each other, whether remotely or in person, can help employees There are a few strategies to stay satisfied, confident, and valuable. work environment.