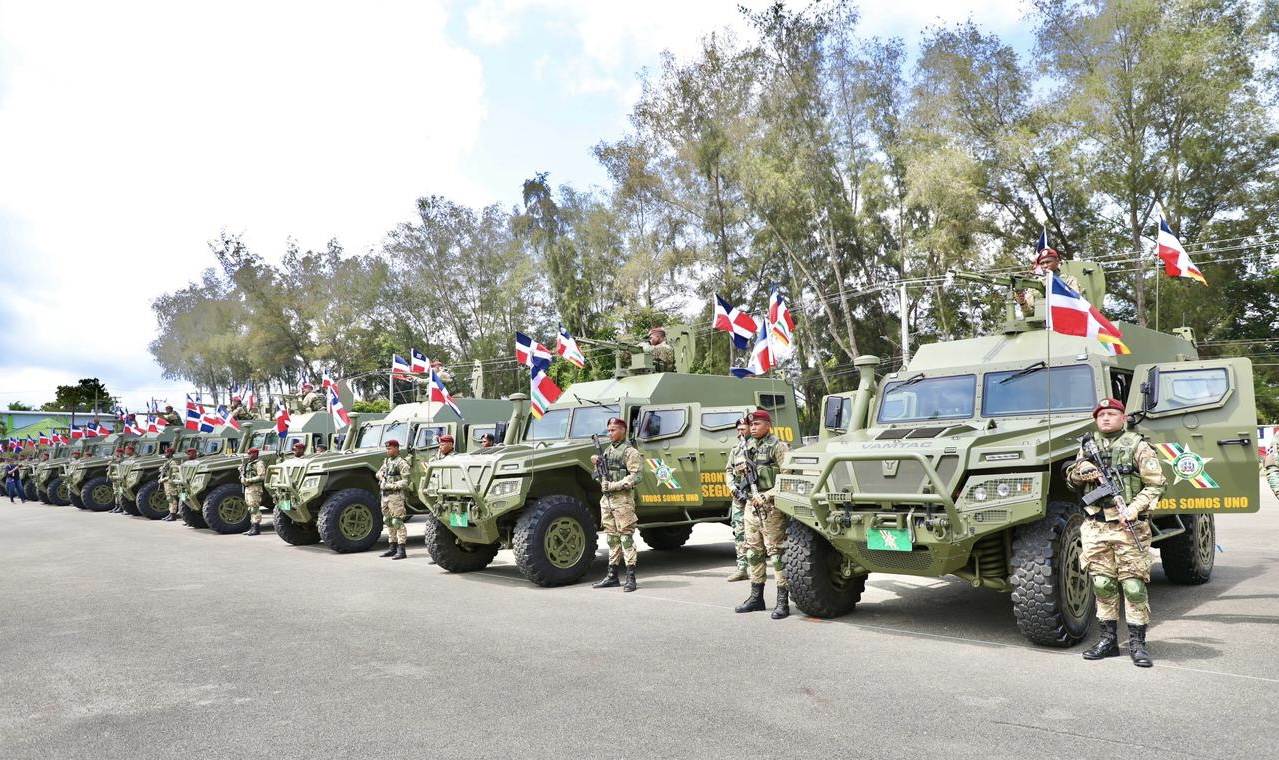 SANTO DOMINGO, September 14 – President Luis Abinader handed over 20 URO VAN TAC armored command and transport vehicles to the Army of the Dominican Republic.
The event took place at Military Camp 16 de Agosto, the headquarters of the Army General Command and the First Infantry Brigade.
The delivery of these vehicles was announced in December last year to strengthen the powers of this institution.
They come from Spanish production and are available in "Command and Control" and "Troop Transport" variants. They have a cabin for transporting 5 to 9 crew members, armor against bullets and mine explosions, a speed of up to 135 km/h and a range of more than 600 kilometers.
They feature high-tech vehicle telemetry that enables mobile satellite connectivity while on patrol with real-time high-resolution cameras, simultaneous communications in emergencies, and troops' access to ultra-fast mobile internet in remote areas.
In addition, they have control over the drivers and the mechanical condition of each unit (live computerized engine diagnostics), cruise control and preventive maintenance through the new vehicle parking monitoring center recently inaugurated by the President of the Republic.
A press release from the Presidential Office of the Republic said that the delivery of the vehicles represents an increase in the operational capabilities of the military organization, as it has been provided with "a valuable tool for overcoming challenges in terrain with difficult access conditions such as those prevalent in our border area."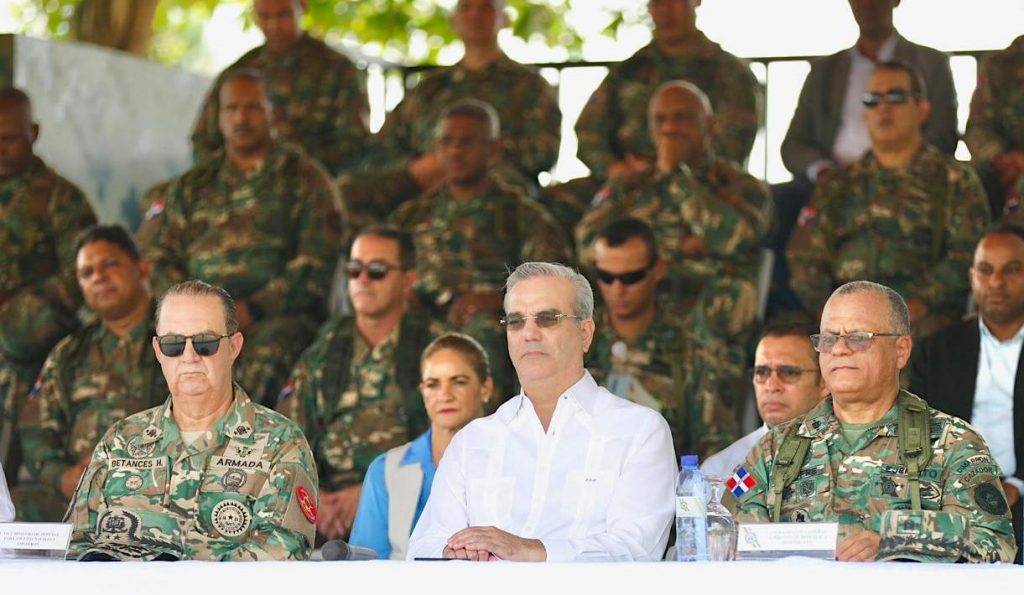 He adds that this has improved soldiers' mobility during operations. "Furthermore, this acquisition modernizes and strengthens the armed forces to protect the integrity and sovereignty of the country," the statement continued.
As part of the handover ceremony this Thursday, Ira troops gathered at the "Major General Tommy R. Fernández Alarcón, ERD" ceremonial square, located on the esplanade of the "16 de Agosto" military camp. The ERD Infantry Brigade held a military parade in honor of President Abinader.
The head of state handed over the keys to the vehicles to the commander of the army, Major General Carlos Antonio Fernández Onofre. Some members of the Wehrmacht Military High Command took part in the event. and the state police.