Stefan Kutschke scored, but Stefan Drljaca towered over! Dynamo Dresden and FC Ingolstadt 04 drew in the second division relegated duel. The TAG24 notes.
Dresden – It was the first draw of the season. With the 1:1 against FC Ingolstadt 04 could all live. Dynamo Dresden played respectable football into the end zone, had good chances, but lacked the ultimate consistency. It was one of the better games. Nevertheless, keeper Stefan Drljaca advanced to the best SGD man. The TAG24 notes.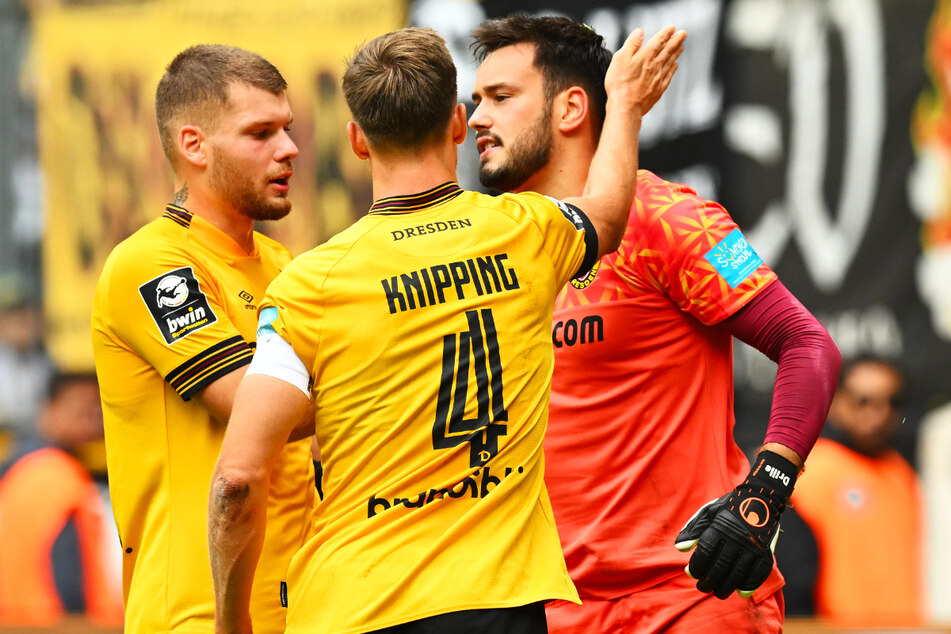 Stefan Drljaca: Had more to do than he would like. Strong against Pascal Testroet's 30-meter shot (29th). Always on top of the line, saved the point in the end. The small weaknesses in opening the game are also to be forgiven – TAG24-Note: 1.
Kevin Ehlers: Did his job solidly, the opponent didn't get past. Under construction but with two or three bad passes – Note: 3.
Claudio Kammerknecht: Ordered and conducted, that was not always easy against the massive Ingolstadt. Without major mistakes – Note: 3.
Dynamo Dresden
Stefan Kutschke and Pascal Testroet score at Dynamo against Ingolstadt: "That's football!"
Tim Knipping: Switched off for a tiny moment before the 1-1, that was enough for Testroet. Otherwise a rock-solid game by the captain, with the grandiose tackle at the end – Note: 3.
Paul Will: Was on the brink but could play. That was good. He got some important balls in midfield, worked and fought tirelessly – Note: 2.
Kyrylo Melichenko (bis 83.): Switched forward again and again, closed his side. But sometimes it doesn't seem clarified enough – Note: 3.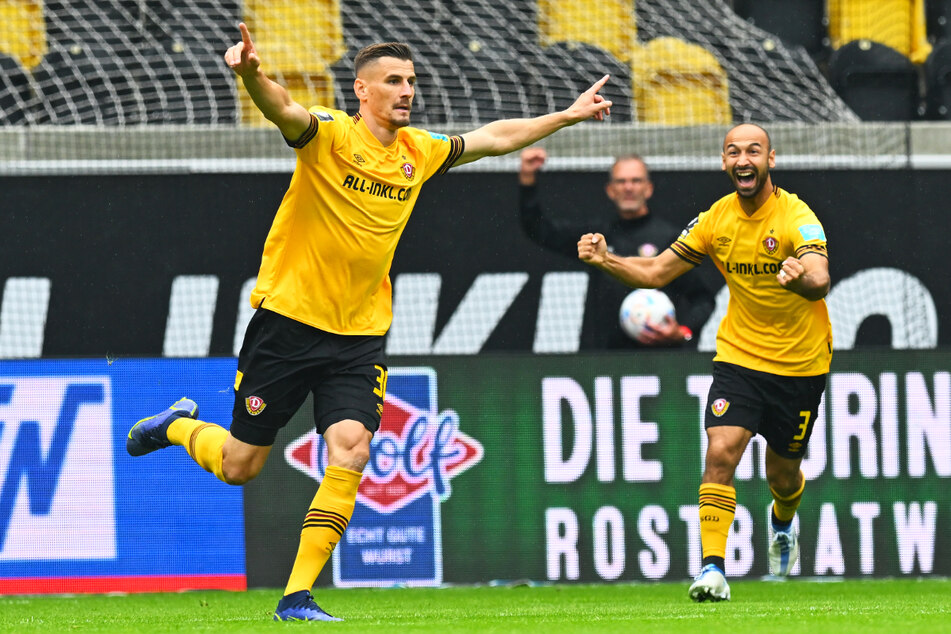 Patrick Weihrauch: Great ball conquest before the early 1:0. Was able to show his playful qualities every now and then in the second half – Note: 3.
Akaki Gogia: Saw an early yellow card (6th) and was warned again after 28 minutes. That prevented him. Nevertheless, he showed what he's made of in the second half – Note: 3.
Jonathan Meier: With light and shadow. Prepared the 1-0 in an exemplary manner, liked with a lot of offensive drive, saved once in dire need (16th). But he let himself be overrun a few times too easily – Note: 3.
Dynamo Dresden
"Smith out"! OFC fans demand after home bankruptcy against FC Homburg coach expulsion
Dennis Borkowski: He rarely puts his horsepower on the lawn. When he advanced, he was past his opponents. His important shot (54th) was parried by Marius Funk – Note: 3.
Stefan Kutschke (until 83rd): Met deliberately against his ex-club to make it 1-0. Helped out in the back again and again. Exemplary use. There was only one flaw in his game: he missed the possible 2-1 (67th)