The planet's overpopulation complicates solutions to the serious problems it suffers from
Humanity will officially reach 8,000 million inhabitants in a matter of days, The United Nations announced this week that the world population will mark this historic milestone on November 15, much later than expected. A slowdown in population growth is delaying predictions made over the past century, but that doesn't mean the demographic growth the planet is experiencing is less problematic.
«In 1940, the United Nations predicted that humanity would reach 10,000 million by the beginning of the 21st century", remembers Jose Leon García, a geographer specializing in demography at the University of La Laguna (ULL). However, the spread of contraceptive methods, the educational revolution for women, and the decline in infant mortality have led to a sudden change in demographic trends in many countries, especially in high-income countries.
Today, the United Nations expects that there will be 9.7 billion inhabitants in 2050 and close to 11 billion in 2100, and then "start to decline".According to Diego Ramiro, director of the Institute for Economics, Geography and Demography of the Council of Higher Scientific Research (CSIC).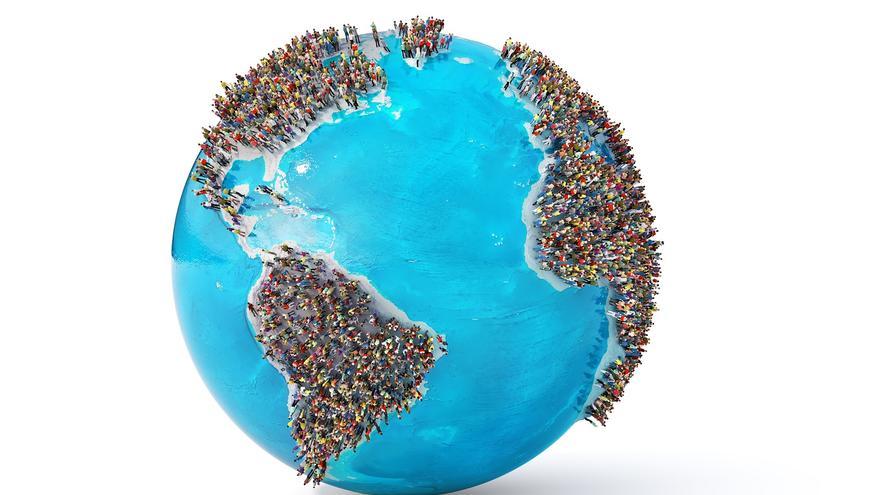 Despite the fact that the world population is close to stabilizing (it will still increase by 30 or 60 million every year), the sheer number of humans living on Earth at the same time represents another barrier to poverty alleviation, access. does. Equitable access to resources such as water or food or avoiding the worst-case scenario of climate change.
The United Nations expects it to reach 9.7 billion inhabitants in 2050 and close to 11 billion in 2100, and then "begin to decline".
Definitely, Overpopulation makes it even more difficult to meet the challenges facing humanityRepresented in the United Nations Sustainable Development Goals (SDGs).
this increase not being produced homogeneously around the world, In rich countries, where women have decision-making power and are better educated, growth has stalled and even begun to decline. The problem facing these nations is the aging of the population, thanks to the increase in life expectancy. "This is a new phenomenon that was not considered," warns Garcia.
Spain is one of the countries that is already suffering the consequences of this ageing. "We are currently battling migration," says Ramiro. In fact, the National Institute of Statistics (INE) estimates there will be 51 million residents in 2036, up from 52 million in 2072. The vegetation balance continues to decline, but the migratory balance continues to increase. "If migration stops, there will be many difficulties to cope with the aging of the population", insists Ramiro.
whereas, In low-income countries, especially in the African continent, each woman still gives birth to more than two children, which leads to stunted growth. In countries that are unable to manage the demand for essential services (health and food) for their own population.
There is also concern about the progressive urbanization of countries whose residents have decided to leave the rural world and settle in or around the city in the hope of "more jobs, training and food". Half of the world's population already lives in cities, and it is estimated that this proportion will increase to 60% in 2030. However, this rapid growth poses some additional difficulties, given that the two most pressing problems in cities are combined: poverty and environmental degradation.
Half of the world's population already lives in cities and it is estimated that this proportion will increase to 60% in 2030.
"In cities in third world countries, the poverty belt is clearly considered," explains Jose Leon García. The specialist refers to those favela neighborhoods that are being built around cities for people with less resources and which have become centers of social exclusion. Mexico City, Cairo (Egypt), Dakar (Senegal), Rio de Janeiro (Brazil) or Luanda (Angola) are some of the places where the incident took place.
In these poverty areas, infrastructure is inadequate and services are often affected., They are places where waste management, health care or road infrastructure is inadequate or non-existent.
Furthermore, while it is true that cities and metropolitan areas contribute to the wealth of nations (representing about 60% of global GDP), they account for 70% of global carbon emissions and over 60% of resource use. are also responsible for Therefore, rapid urbanization also violates policies to deal with climate change.
uneven feeding
One of the challenges included in the UN SDGs is the equitable distribution of food across the planet. In theory, "many studies ensure that food production is sufficient for 8,000 million people," Garcia explains. However, the reality is that its distribution remains uneven.
In the latest edition of 'The State of Food Security and Nutrition in the World', 2021, It is estimated that in 2020 between 720 and 811 million people went hungry, That is, 1% of the world's population. According to the report's forecasts, the coronavirus disease pandemic could mean that, by 2030, there will still be 660 million people suffering from malnutrition.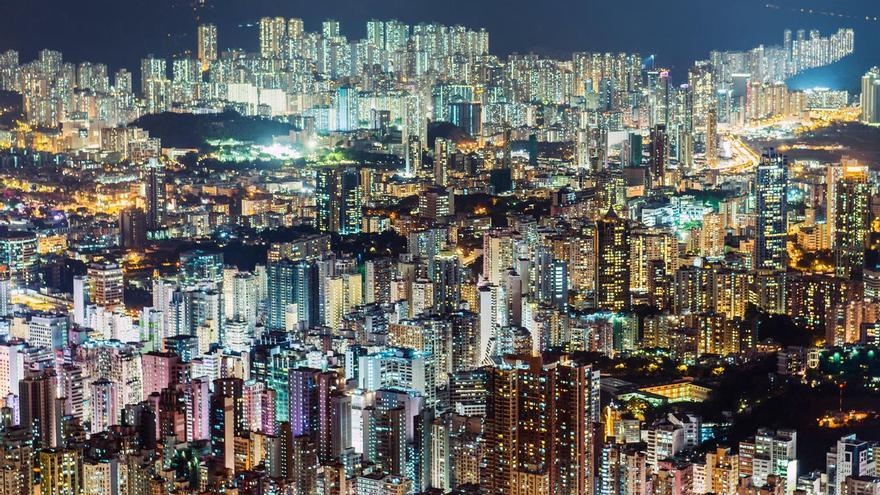 and that, Despite reforms, projections show world not on track to achieve zero hunger by 2030, as proposed by the United Nations. All this is happening at a time when some developed countries are facing the real problem of 'overfeeding'. Being overweight, diabetes or heart disease are just some of the consequences of this poor distribution of wealth, including high health costs.
The United States, despite being the world's wealthiest country, ranks 30th in life expectancy
The United States, for example, "is the country with the highest rates of overweight and even being the richest country in the world, it ranks 30th in life expectancy".Garcia Highlights. The solution lies in the food industry, which should have an "approach of collaboration and not enrichment", for the ULL geographer.
Climate change
"One more inhabitant on the planet means more carbon dioxide emissions into the atmosphere", Geographer Pedro Dorta, from the Chair of Risk and Disaster Reduction at the University of La Laguna, thus illustrates the additional hurdle that poses more in the fight against climate change. Global warming is a challenge to all other problems, as it can affect them all.
For its characteristics, Climate change threatens food security (as it affects the availability of arable land) and water availability, At the same time, it makes the population more vulnerable to extreme weather events, which become more intense and frequent in places where they were hitherto rare. In short, "climate change widens the inequality gap, because the people who are going to suffer the most from its consequences are the developing countries that will have difficulties adapting to this new climate scenario," says Dorta.
Apart from this there is also forced migration in search of more climatic convenience. But, in turn, "migration can lead to cultural wars and be used for political purposes to open a new gap," Dorta warned.
Are we close to collapsing?
aGiven all these scenarios, could humanity perish soon? Back in 1972, a team of scientists from the Massachusetts Institute of Technology (MIT) produced a report that predicted that humanity's drive for economic growth without taking into account environmental and social costs would lead to the collapse of society by mid-century. Will lead XXI century.
Last year, that study was reviewed to see if those predictions still hold true today. To the researchers' surprise, their results are still valid. However, after that review it has been clarified that current technological advancements and greater investment in public services may avoid such an unfavorable forecast.
For experts, in general terms, a scenario of a total collapse of human civilization is unlikely in the short term, but Dorta does not rule out the possibility of a partial collapse, especially "due to environmental reasons".
,
Environment Section Contact: Crisisclimatica@prensaiberica.es