There was no better place to present the first EBRO prototype than at Automobile Barcelona, ​​the car show that takes place in Barcelona.
And it is that EBRO is an extinct Spanish brand of industrial and agricultural vehicles, which in this renaissance will take advantage of the remains of the Nissan factory in this city to produce an electric pick-up based on the Navara that was manufactured as recently as 2000 it was done. Barcelona.
Let's go to the origins. EBRO was a well-known brand of industrial and agricultural vehicles founded by Motor Ibérica in 1954 after the nationalization of the Ford factories, dedicated to the production of buses, trucks, vans, tractors and agricultural machinery until its disappearance in 1987.
Let's go back to the present. Only three years ago, Nissan announced the closure of its factory located in the Barcelona Free Zone, where it produced the Nissan eNV200 and Navara models, and the Renault Alaskan, which is due to close at the end of 2020. Soon a government plan began to be implemented to revive the sector, and thus the new EBRO was born, a company where Jatón Racing, Api Brothers, BTech and Nexus Projects participate.
Old Nissan plant in Barcelona.
It also has the consent of Nissan, which has handed over its facilities and technology so that EBRO can use components from the first Navara, and components from the future NV200 van, so that EBRO can produce them as electric models. . To do this, it will hire 150 direct employees for administrative functions and another 1,200 (indirect) employees from the reindustrialized stock market.
What has been announced so far is that the new pick-up will be produced from 2024, with first deliveries estimated for the end of that year, with the electric van to be added later. By 2027, EBRO aims to produce 50,000 units per year.
100% Electric Pick-up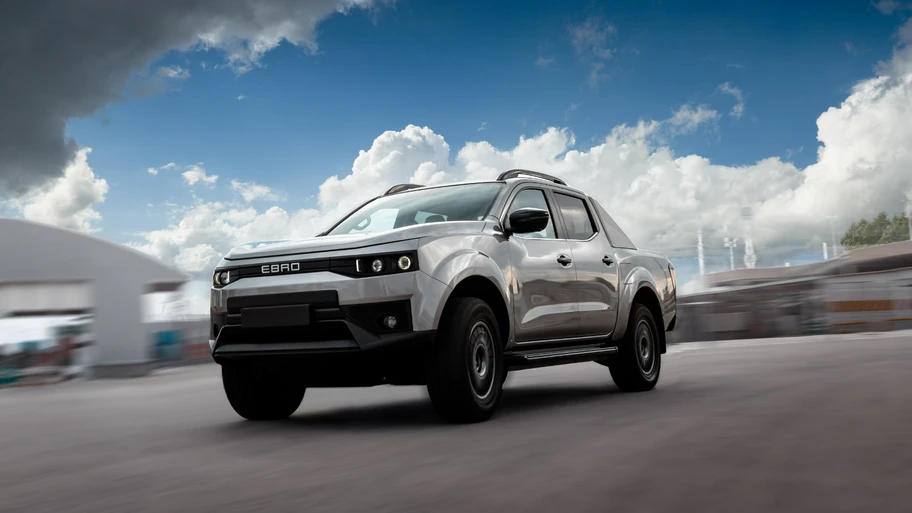 The EBRO pick-up prototype is basically a Nissan Navara with electric technology, the origin of which has not been indicated and its focus is on the world of work, not entertainment.
It measures 5,218 mm in length, 1,848 mm in width and 1,785 mm in height, and is offered in a double cab variant. EBRO indicates that, like the Navara, it will be capable of transporting more than one ton of cargo.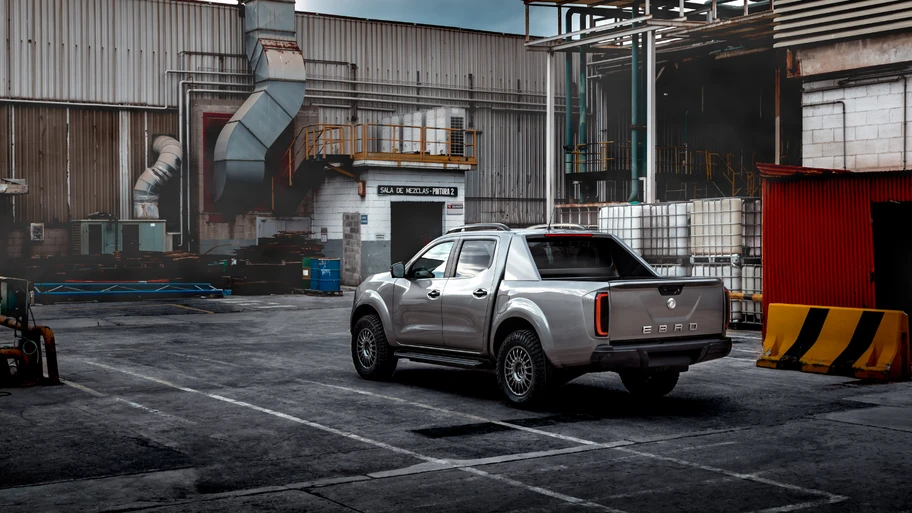 It will be offered with rear or all-wheel drive and have one or two electric drives, developing up to 220 kW (300 Hp) of combined power.
These engines will be powered by a 100 kWh lithium-ion battery for a range of up to 440 kms, though the brand does not report whether this is with or without a charge.