Mexico has at least one arrest warrant against Sergio Enrique Villarreal Barragán "El Grande", for his possible responsibility in the commission of federal crimes including kidnapping and culpable homicide.
This is evidenced by an amparo trial initiated in May 2020 by a former "armed wing" criminal of the Beltrán Leyva Brothers cartel, who is before the District Court for Amparo Cases and federal trials in the state of Tamaulipas, with a residence in Matamoros.
Although the exact facts are not indicated, it is underlined that there is an arrest warrant against "El Grande", within the above entity Criminal Case 129/2018 of the Index of the Third District Court of Federal Criminal Proceedings.
To solve the case, the amparo judge received only a few of the 32 volumes that criminal proceedings against Villarreal Barragán, including a confidential one, in which José N., María N., are mentioned in that criminal case. treated as victims. , , Olympia N., Antonio N., Esperanza N., Gonzalo N., Miriam N., and the deceased Gabriel N., and Arturo N.
---
advertising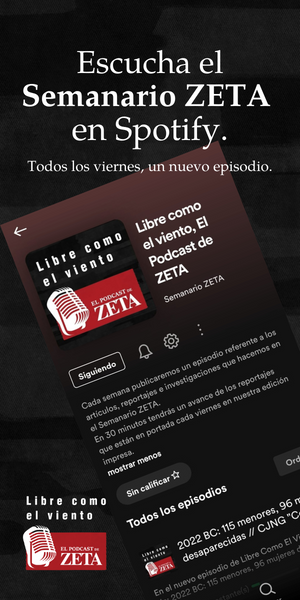 A legal advisor to the Commission for the Evaluation of Victim Care (CEAV), living in Monterrey, Nuevo León, represented victims in incidents that led to arrest warrants, pending the development of the Amparo test.
Finally, on October 13, 2020, Judge Francisco Javier Cavazos Arguelles decided to deny Amparo and Sergio Enrique Villarreal the protection of a federal justice, noting that there were no constitutional violations in issuing the arrest warrants.
The judgment was not challenged by the plaintiff through an appeal for review and was therefore enforceable in the same year, therefore the arrest warrant remains in force and has not been executed by the police authorities till date.
Sergio Villarreal Barragán, served as head of the bodyguards of the late drug trafficker Arturo Beltrán Leyva "El Barbas", head of hit men and leader of the criminal organization in La Laguna, Coahuila, from where he Huh.
"El Grande" was arrested in Puebla on September 12, 2010 for being a cooperating witness to indicting drug traffickers and officials of the then Attorney General's Office (PGR); However, he remained in prison until he was extradited on May 23, 2012 at the request of the United States.
In the US Union, he was incarcerated in a federal prison in Houston, Texas, where he pleaded guilty to drug trafficking and received a lenient sentence for cooperating with that country's justice, taking advantage of the cooperative program. For which he was released from jail. In December 2019.