The switch from Proof of Work to Proof of Stake went without any technical problems – and Ethereum has left the mining era behind. Also means: Now validators (each with at least 32 ETH deposited as stakes) are responsible for controlling and verifying the transactions in the network. As reported, there have already been penalties and bans on individual validators – but the vast majority of transactions are carried out.
As feared by many critics in advance, there is a high concentration among the validators. Only a few individuals like some whales and Ethereum users run their validator nodes themselves, most delegate their stakes to central providers. The statistics show that only three players in the Ethereum ecosystem together control around 52 percent (and thus the majority) of the validators – Lido Finance and the two US crypto exchanges Coinbase and Kraken.
Ethereum falls after The Merge: Potential conflict with US securities law
Lido Finance at 30 percent
This is how the distribution of the market shares currently looks like:
| | | |
| --- | --- | --- |
| Offerer | number of validators | market share |
| Lido Finance | 128.858 | 29,94% |
| Unknown | 77.299 | 17,96% |
| Coinbase | 59.010 | 13,71% |
| Kraken | 35.791 | 8,32% |
| Binance | 27.047 | 6,28% |
| Staked.us | 14.149 | 3,29% |
| Whale 0x5d7 | 10.553 | 2,45% |
| Bitcoin Suisse | 9.000 | 2,09% |
| Stakefish | 8.118 | 1,89% |
| Rocket Pool | 6.029 | 1,40% |
| Figment | 5.269 | 1,22% |
| Celsius Network | 4.943 | 1,15% |
| Whale 0xeab8 | 3.927 | 0,91% |
| danielwang.eth | 2.349 | 0,55% |
| Stakewise | 2.334 | 0,54% |
Coinbase and Kraken are known to be two US crypto brokers or exchanges that, in addition to their other offers, also have staking services in their program and thus manage their customers' ETH deposits. Lido Finance, on the other hand, is a startup by two Russian founders named Konstantin Lomashuk and Vasily Shapovalov – and is a little more complicated.
Lido Finance presents itself as a Decentralized Autonomous Organization (DAO). A look under the hood, however, shows that the distribution of the LDO tokens is again centered on a few players. Founding members and investors of the Lido DAO owned 64 percent of the LDO tokens. In addition to VCs (Semantic VC, ParaFi Capital, Libertus Capital, Terra, Bitscale Capital, StakeFish, StakingFacilities, Chorus, P2P Capital and KR1), the investors include the angel investors Stani Kulechov von Aave, Banteg von Yearn, Will Harborne von Deversifi, Julien Bouteloup from Stake Capital and Kain Warwick from Synthetix. This involves a number of DeFi entrepreneurs.
It should be noted that this distribution of validators is a snapshot. Market shares can shift, depending on which providers can convince how many users of their services. The former largest mining pool Ethermine (= Bitfly from Vienna) also offers staking services, but does not appear in the ranking yet.
Lido Finance: The new force in the world of Ethereum and DeFi
High concentration in the US
This high degree of centralization around a handful of companies and entrepreneurs could bring major problems to Ethereum. Because the SEC, i.e. the powerful US stock exchange supervisory authority, is currently tending not to regard ETH as a digital commodity like Bitcoin, but rather as a security (Trending Topics reported). If that were to be decided, there would be legal consequences. Exchanges, for example, would have to withdraw ETH from trading because it would be an unregulated security.
How the SEC sees Ethereum specifically can be seen in the SEC's lawsuit against crypto youtuber Ian Balina. He was sued for illegally promoting an Ethereum-based ICO project (Sparkster) in 2018. "At this point, ETH contributions were validated by a network of nodes on the Ethereum blockchain, which are more densely concentrated in the United States than any other country. As a result, these transactions took place in the United States," the lawsuit states.
This statement refers to the year 2018. But even today, if you believe the data from Etherenodes, you can say that almost half of the nodes (approx. 43%) are located in the USA. Another 11.6 percent can be found in Germany and another 4.5 percent in France.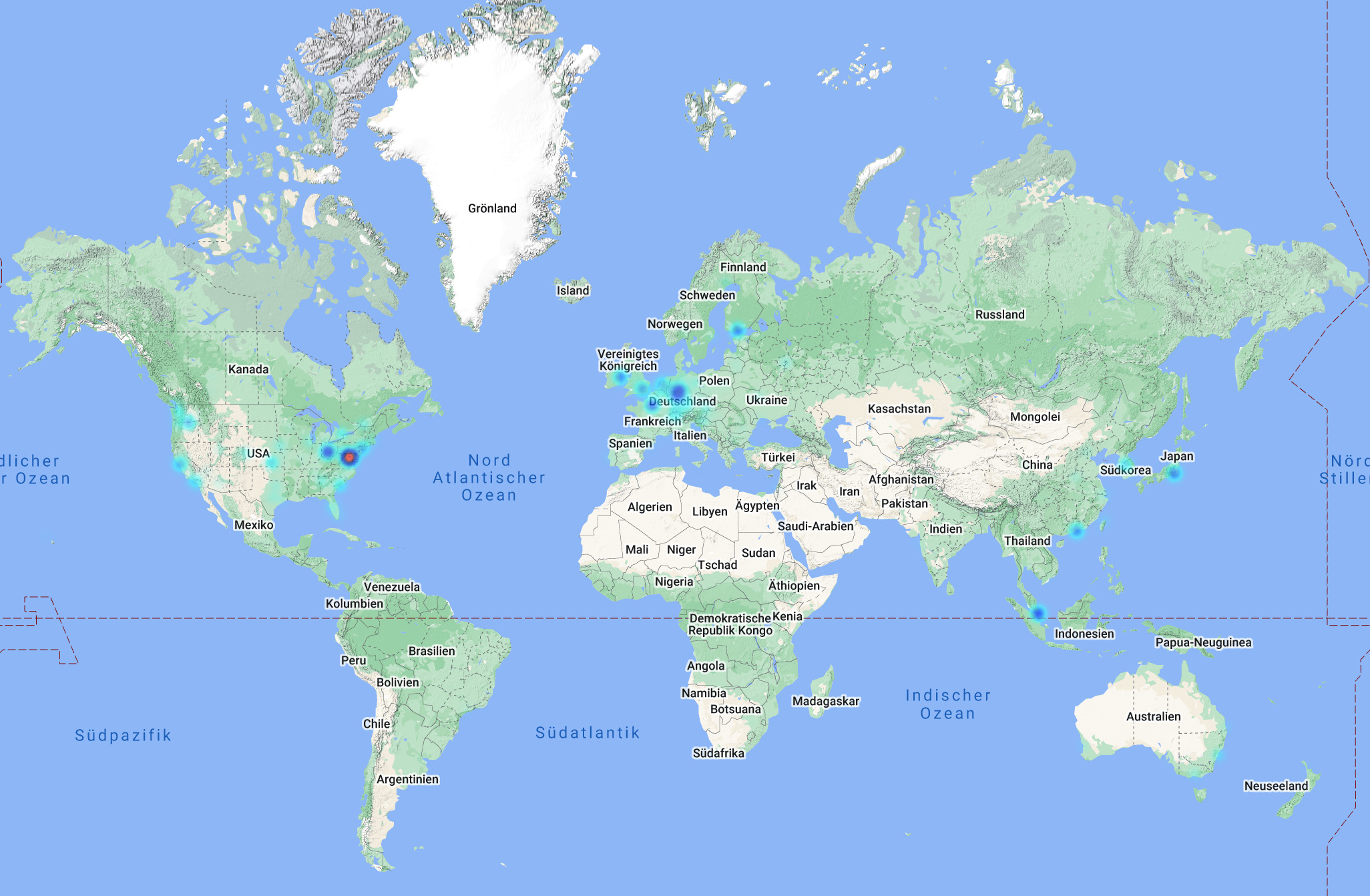 How a Bitcoiner thinks about Ethereum – with 21bitcoin founder Daniel Winklhammer