The Ministry of Industry and Commerce (MIC) through the Deputy Ministry of Industry has released a report corresponding to April 2023 which highlights the growth in exports of agro-industrial commodities.
As per the report, these exports reached USD 363 million, representing a growth of 7% as compared to the same month last year, when the amount stood at USD 338 million.
This increase in exports of agro-industrial goods is particularly significant after several months of decline. The sector's exports saw their first year-on-year growth in April this year, despite positive forecasts about larger availability of national raw materials, especially soybeans.
However, if we look at the accumulated data from January to April, there has been a decrease of 13% in the export of agro-industrial goods compared to the first four months of the previous year. In that period, exports reached USD 1,065 million, as opposed to USD 1,228 million registered in the same period in 2022.
Among the main products exported during the first four months of 2023 are: meat products and their derivatives, with a 48% share; followed by flour, cake and waste, with 22%; oils of vegetable and animal origin, with 17%; beverages, with 4%; leather, with 3% and mixtures for bakery products, with 2%.
Regarding the destination markets, a diverse distribution is observed, where Chile is positioned as the main destination with 22% of total exports, followed by Argentina with 20% and Brazil with 12%.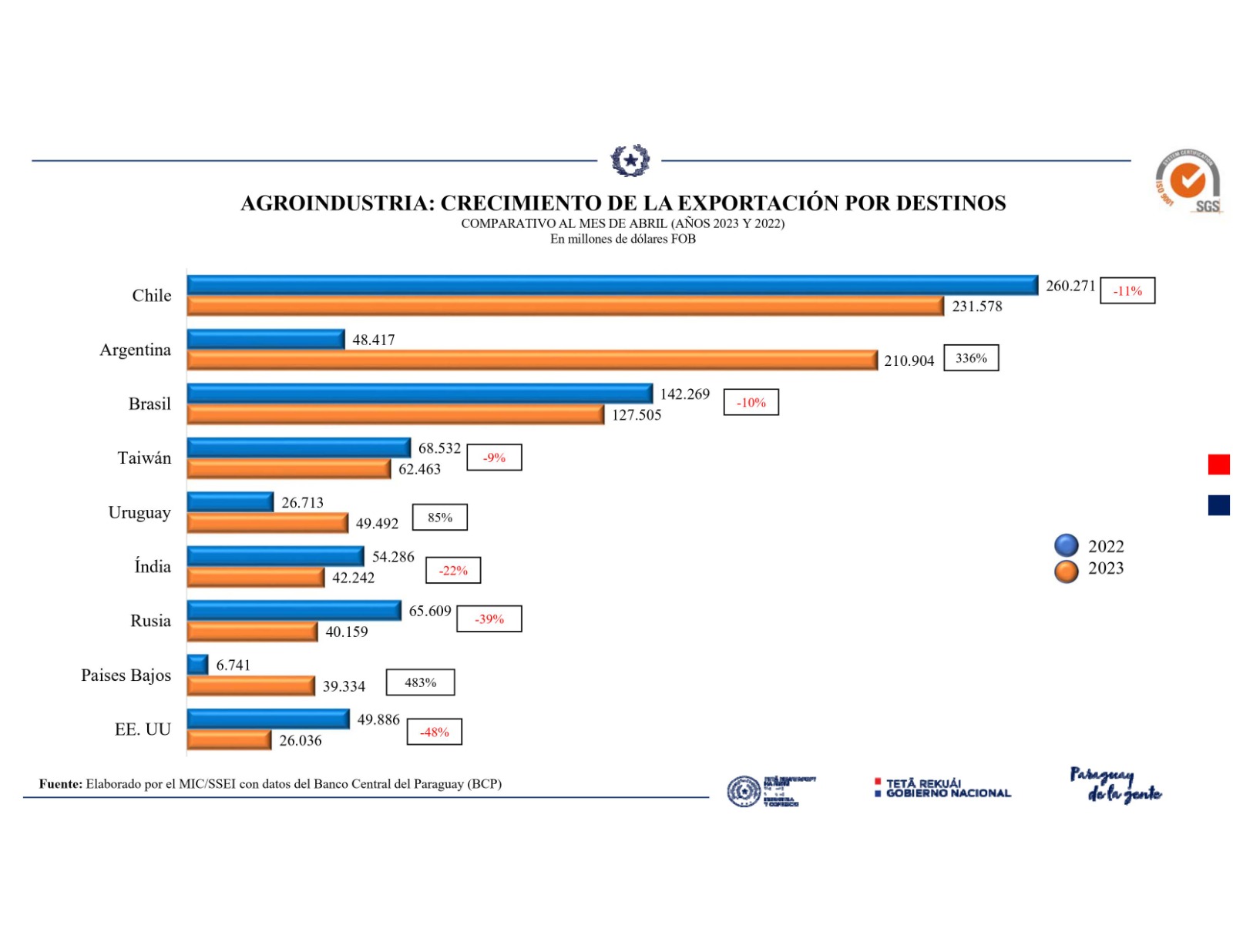 Similarly, Taiwan has a 6% stake; Uruguay, with 5%, while India, Russia and the Netherlands each account for 4%. For their part, the United States, Hong Kong and Vietnam each represent 2%, while Italy registers 1% of exports.
With these results, we can see that MERCOSUR (Common Market of the South) countries together with Chile concentrated 58% of the total exports of agro-industrial goods by April 2023.
manufactured products
Furthermore, the report highlights a 1% increase in exports of manufactured products during the first quarter, reaching a value of USD 487 million. This figure represents the highest value recorded in the first four months of the year in the country's history.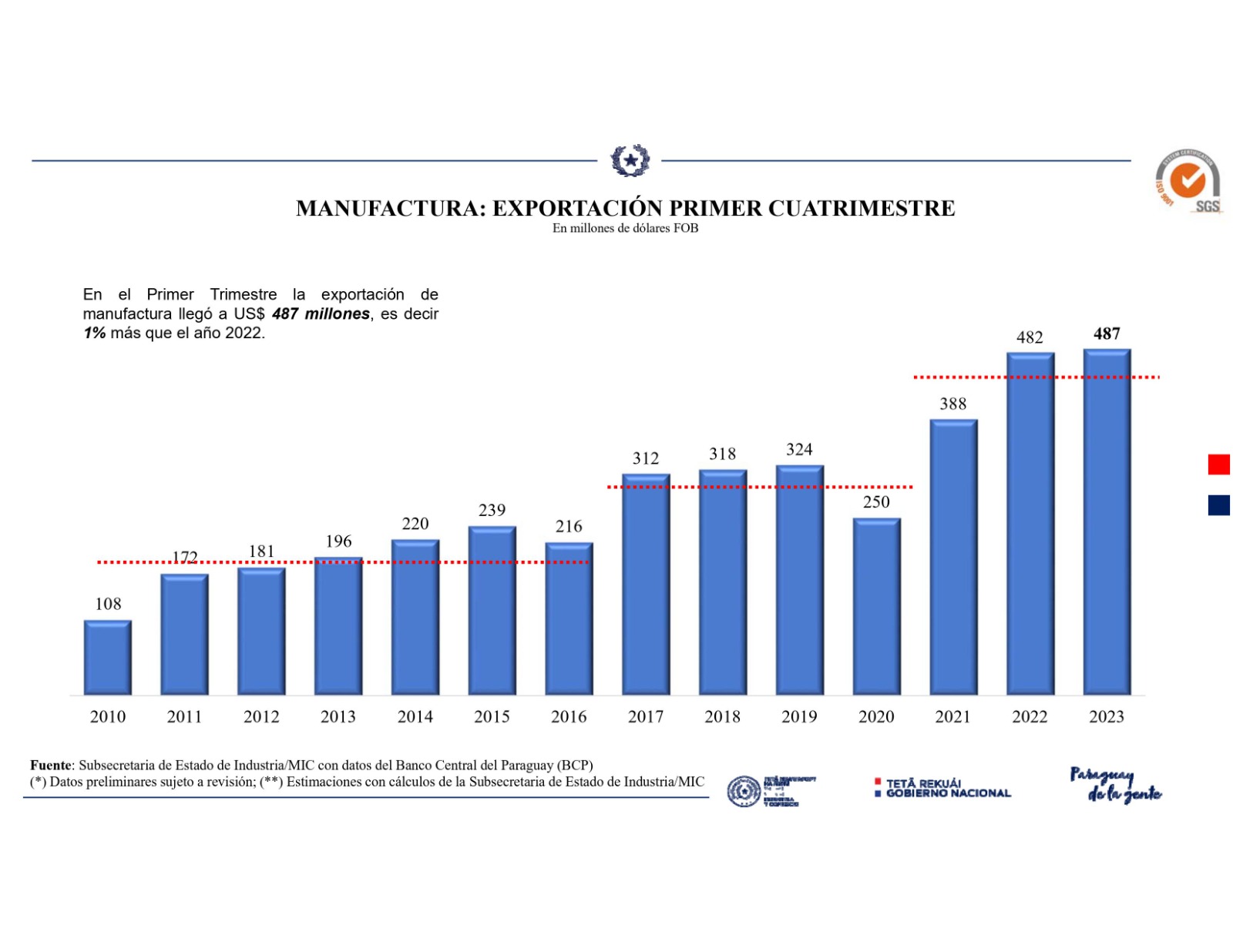 Regarding the destinations of manufactured exports, 73% went to MERCOSUR countries, with Brazil being the main destination with 57% of exports, followed by Argentina with 14% and Uruguay with 2%.
Other relevant destinations include the United States with 7%; Chile with 5% and Bolivia with 4%. However, countries like India, Peru, Colombia and Mexico account for 1%.
Regarding exported manufactured products, clothing and auto parts stood out with 19% each. They were followed by aluminum products and their manufactures at 9%, herbicides and fertilizers at 8%, and plastics and their manufactures, paper, cardboard and their manufactures at 5% each. Iron and its forgings, pharmaceutical products and miscellaneous manufacturers each represented 4%.