Key Facts:
The CEO of Finder believes that if Bitcoin reaches $12,000, there will be "no one left to sell."

Bitcoin price dropped from $24,000 to $22,000, stopping its upward move.
Bitcoin (BTC) is trading slightly below $22,000 after reaching $24,000 last week, a far cry from the June low of $17,600. However there are still those who say that, if it drops below that figure, they will take the opportunity to buy more and accumulate more holdings of the cryptocurrency.
The case pertains to the 39-year-old Australian billionaire Fred Shebesta, the co-founder and CEO of financial analysis platform Finder.com. In an interview published on 24 July, He added that he would not be able to resist the urge to sell his luxury home to buy more BTC if bitcoin falls below $10,000.
This is a luxury home in Tamarana, Sydney, Australia located 300 meters above sea level with a private pool and direct beach views. A dream spot that I'm willing to trade for more bitcoin if its price drops below $10,000.
"The lifestyle offered by the apartment is incredible, five minutes from everything. And when you're at home, you have this quiet, private abode overlooking Tamarama Beach," said Finder's CEO , making it clear that he loves his luxury home.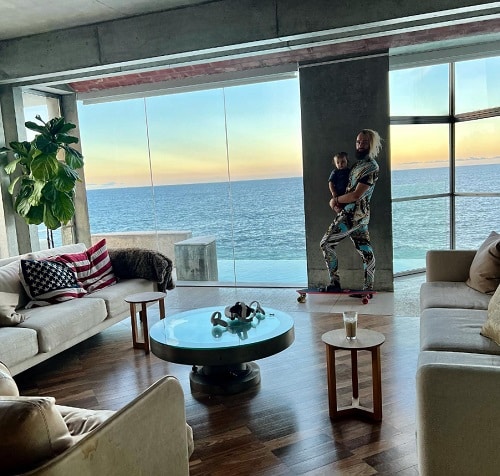 In any case, he remarked that He thinks it will be difficult for BTC to drop below $12,000 if it reaches that figure. He understands that this may be his minimum. "If bitcoin reaches $12,000, you will see a lot of buyers. All sellers will be kicked out. There will be no one to sell. It has more potential to go up than it goes down from there," he said.
Finder's CEO made this clear in his comments He intends to buy bitcoin for less than USD 10,000, a price he considers "cheap". However, he did not provide analyzes that predict that the cryptocurrency could reach such a figure. So are recent billionaire Thomas Paterfi, who said he would buy it for $12,000, and Robert Kiyosaki, author ofrich father poor father", a USD 1.100.