Driving her pickup truck, researcher Lori Daniels climbs a winding road to the top of a hill near Elephant Hill. We are in an arid region of British Columbia, about 100 kilometers west of Kamloops.
What draws attention once at the study site are the clear signs of the violence of the fire. Charred trees everywhere. They continue standing as best they can.
The Elephant Hill fire destroyed almost 2,000 square kilometers of forest. It is part of this new category of fires called megafires.
This forest burned in 2017. Normally, we should see trees growing back by now. But there is no regeneration. No Douglas fir or ponderosa pine, two species well adapted to the passage of fire.
Lori Daniels is a forest ecologist at the University of British Columbia. She has been studying British Columbia's forests in relation to fire for more than 30 years. The professor maintains that these megafires appeared in the early 2000s.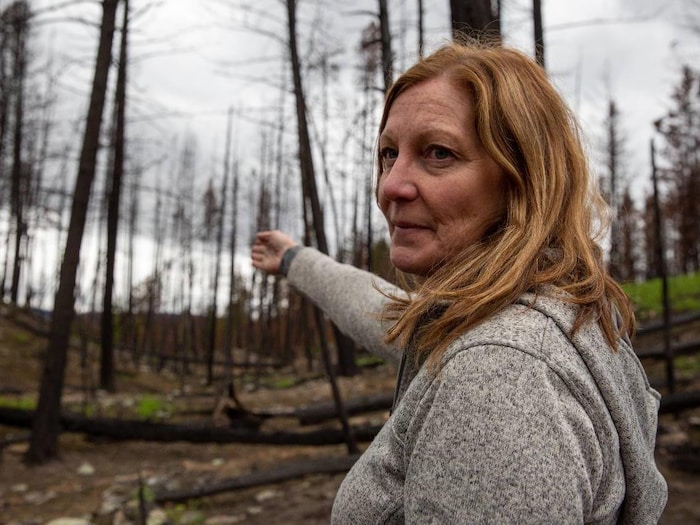 Forest ecologist Lori Daniels in a forest devastated by new megafires in British Columbia.
Experts are only beginning to measure its consequences on forest regeneration.
Unlike the surface fires to which these forests are adapted, megafires burn with extraordinary intensity. The Elephant Hill fire even burned the seed tank buried in the ground says the researcher.
A beginning of deforestation
But there is more than just fires. Farther away, his students spotted the shoots of young trees. Seeds that escaped the fury of the fire. But Lori Daniels quickly noticed the damage. All these shoots were dried in an upright position.
The heat and droughts that followed the fire completed these outbreaks. In particular, the extreme heat dome we experienced in 2021says Ms. Daniels.
Fire is part of the natural cycle of forests. But for a fire to be beneficial, young trees that regenerate later need cool, moist springs to take root.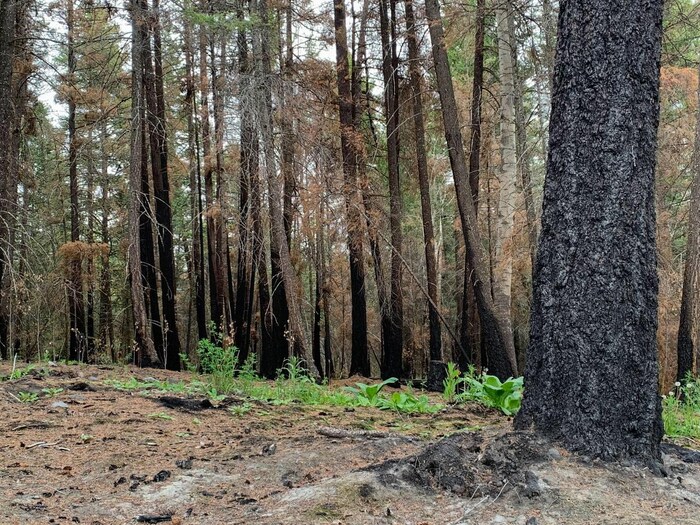 An example of a surface fire beneficial to forests in the Kamloops region.
However, these conditions conducive to regeneration are gradually disappearing. We are now faced with the combined result of megafires to which climate action is now added. explains the teacher.
The current deforestation near Elephant Hill may be a harbinger of what could happen elsewhere.
Climate warming changes the rules of the game
Mike Flannigan is a Canadian researcher and fire behavior expert. When asked about the magnitude of wildfires Canada has experienced in recent decades, his observation is unequivocal.
Fires like those in western Canada, I have not expected them in 40 years.
For this specialist based in British Columbia, these fires bear the clear signature of climate change. They are more devastating now because summers, which are hotter and drier than before, pump more moisture from the forests into the atmosphere, he explains.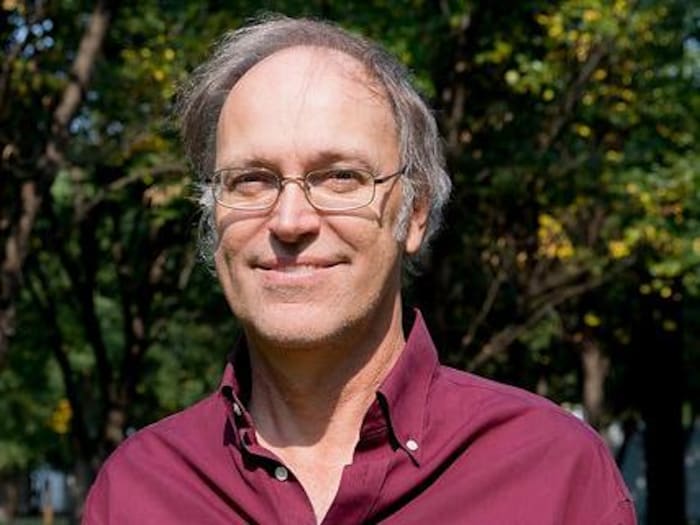 Mike Flannigan is a fire behaviorist and professor at Thompson Rivers University.
Due to the forest residues that accumulate on the ground, forests become true powder kegs. The researcher even suggests that British Columbia could become northern california.
Fire season will lengthen due to climate warming caused by human activity underlines.
For Lori Daniels, these megafires now act as catalysts. They compromise the succession of plants and entire areas of forest can no longer grow again.
There are forests in British Columbia that will become shrublands or even grasslands. points out.
Outposts
What is happening in British Columbia is not unique. In Alberta, researchers predict that half of the forests growing in arid environments could disappear by the end of the century due to the combined effect of fires and climate warming.
In the United States we are already seeing problems in the forests of the American Rocky Mountains.
We see this in several places. It is happening now on a large scale.says Camille Stevens-Rumann, professor of ecology at Colorado State University.
This American researcher evaluated more than 1,400 burned sites between Glacier National Park, in Montana, and southern Colorado.
Its results are surprising. Before the 2000s, 70% of burned forests could recover after a fire. But for forests that have burned since the 2000s, this figure drops to less than 50%.
We could see a reduction in the density and extent of forests in these places. Forests that are at the limit of their climate tolerance will be more likely to transform esteemed by Camille Stevens-Rumann.
Rude awakening
We would be led to believe that these regeneration problems are less common in the coastal forests, where these rainforest giants grow. Nothing is less certain. British Columbia's rainforests no longer immune to these megafires launches Lori Daniels.
The University of British Columbia researcher also studies sites in this type of forest ecosystem. We see more and more fires appearing in these forests. Intense fires that we had not seen before holds.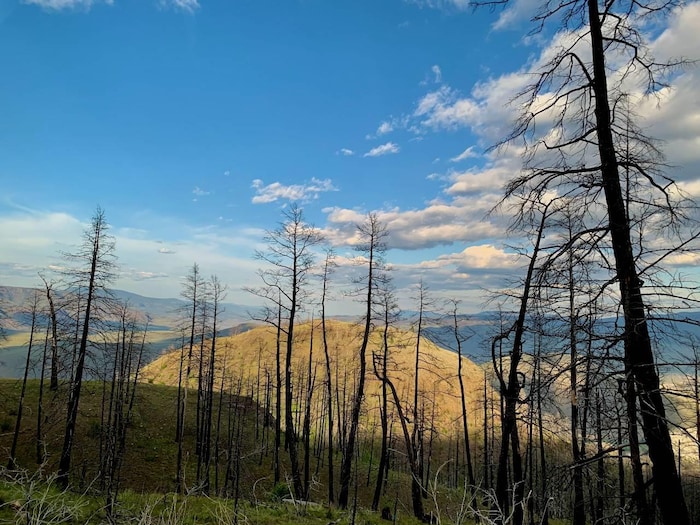 The megafire burned all the trees on Elephant Hill.
The summer of 2015 was a wake-up call for many rainforest specialists. It all started in Elaho Valley, British Columbia. A megafire broke out in this region located about one hundred kilometers northwest of Squamish.
In principle, this territory should not have burned, at least not with such intensity, because this forest is located near the Pacific coast, and therefore, more humid. But everything was destroyed.
Even the giants of Elaho, the great Douglas firs, burned. However, these species are well adapted to fire thanks to their thick protective bark.
Exception case? Maybe not. Further south, in the US state of Washington, the intensity of the Big Hollow fire in 2020 also surprised researchers. This fire burned more forests in one month than all fires combined since 1932.
The problem is that we did not expect a fire of this magnitude, in the heart of the humid forests of this state.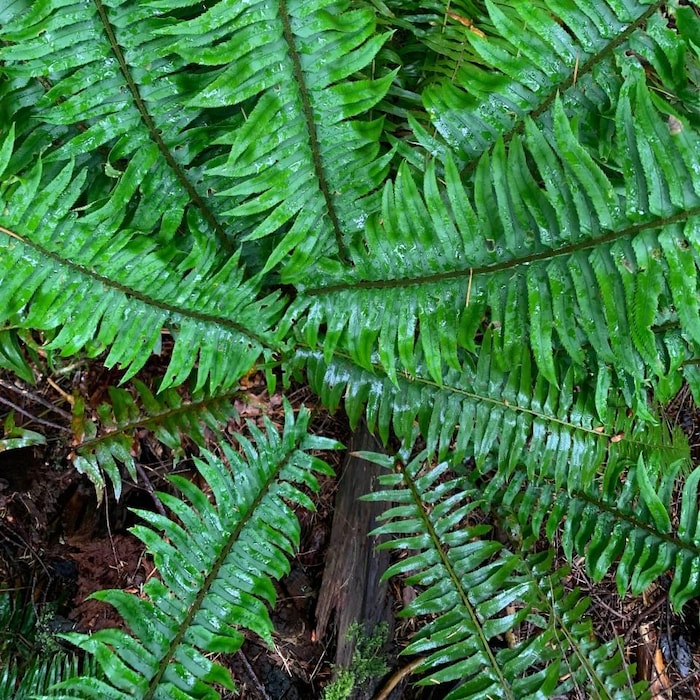 Vegetation in the old-growth forest of Lighthouse Park, located in Metro Vancouver.
Of course, the humid forests of the west coast have already suffered from the fire. But what is new about climate warming is that the interval between fires seems increasingly closer.notes Lori Daniels.
However, fires that occur more rapidly compromise the health of these ecosystems, even the most humid ones.
Giants in danger of extinction
What do these fires mean for the future of these majestic forests? Has the West Coast climate become too hot and too dry for these ancient ecosystems to regenerate?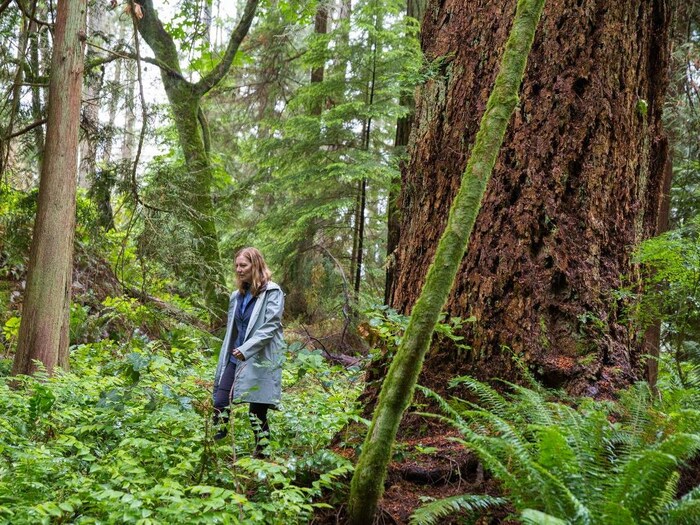 Researcher Lori Daniels fears the disappearance of the gigantic trees that dot the rainforests of the west coast of Canada.
Expert Lori Daniels insists: tropical forests will continue to regenerate. But its composition as we know it could very well change, according to her.
If fires occur at increasingly frequent intervals and droughts become prolonged, these forests will no longer be able to support 500 or even 1,000 year old trees.warns.
It is worth remembering that the seeds of these giants germinated and took root several centuries ago in climatic and humidity conditions very different from those of today.
The speed at which these changes occur is what keeps me awake at night. I didn't think I'd see this in my life.the researcher admits.
Gilbert Bégin's report is broadcast on the program green week Saturday at 5:00 p.m. and Sunday at 12:30 p.m. on ICI TÉLÉ. At ICI RDI it will be on Sunday at 8 p.m.