The blue oval brand's most successful pick-up has just been redesigned to show once again why it's been the best-seller in the United States for the past 46 years.
In a special event one night before the Detroit auto show opened its doors we saw the new Ford F-150 2024 which makes its appearance with its design changes, additional equipment and mechanical improvements from the entry-level versions to the Raptor sports models.
The Ford F-150 2024 in this update comes with a new engine, the 2.7 EcoBoost that we already know now more powerful in base versions, although the 3.5-liter EcoBoost engine, the 3.5-liter PowerBoost, the 5.0-liter V8 and the supercharged V8 in the Raptor R are also offered.
Its front has been redesigned to continue to look sophisticated and modern, but without losing its essence, as well as having packages designed for all kinds of needs depending on the wishes of each client.
For Tremor and Raptor models get an optional modular front bumper which facilitates the installation of accessories for more options and customization capabilities in a Tarnished Dark Anodized and Carbon Black color combination.
"The DNA of Born Ford, Born Strong is our promise to always strive for more and never rest to improve the experience of F-150 owners. We see it as our duty to deliver what is desired and what our clients need and what they didn't think was possible."said John Emmert, general manager of Ford trucks.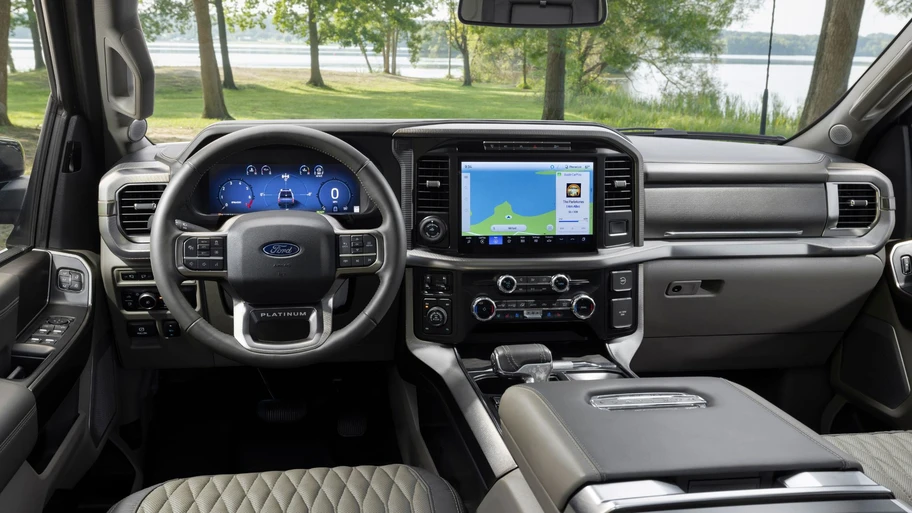 Inside we see a 12-inch touchscreen with SYNC 4 in all versions supported by a screen on the instrument panel and for the first time we have a head up display, we also have a 5G LTE modem that allows Ford Power-Up software updates and uses the SYNC 4 digital system to send voice commands.
In the safety section, 10 standard driver assistance functions can be found, including the latest versions of Pre-Collision Assistance with Automatic Emergency Braking, Lane Keeping System and Blind Spot Information System with Cross Traffic Alert in addition to help. Exit Alert, includes the latest generation of Ford Mustang.
This Ford F-150 is mounted on a high-strength steel frame base wrapped in a military-grade aluminum alloy body. Because of this, better load and towing capacity is obtained. This platform is subjected to all kinds of tests, from cold, hot, gravel, off-road and very long distances.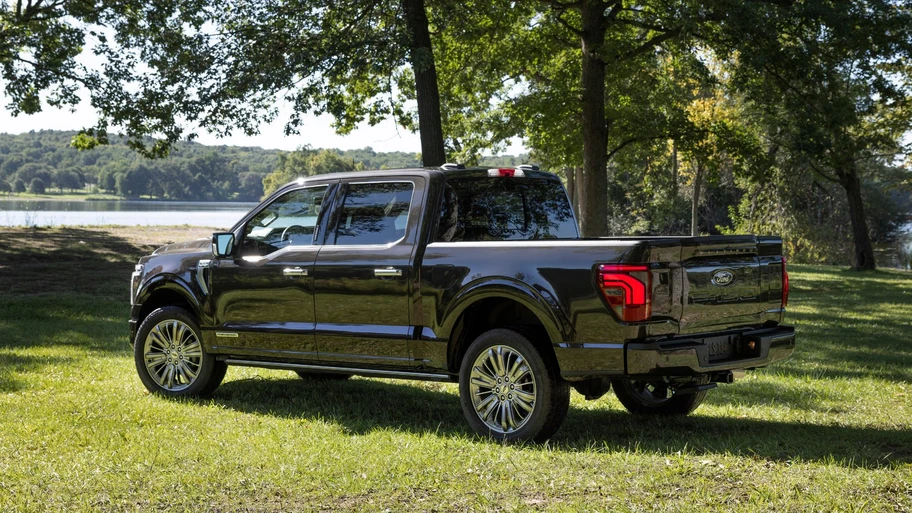 Ford has never stopped improving with this pickup since its inception and in 2006 introduced a folding step on the bed door, then added a handle that retracts to the rear door for a larger stability, now thanks to the expansion of steps that are easier​​​​​​​​​​​​​​​​​​​​​​​​​​​​​​​​​​​​​​​​​​​​​​​​​​​​​​​​​​​​​​​​​​​​ and maneuver inside the box.
The 2024 Ford F-150 comes in versions from XL to Platinum Plus and off-road editions like Tremor, Raptor and Raptor R.
The Ford F-150 will arrive in Mexico at the beginning of 2024.