In addition to being able to choose the shortest route or the fastest route, Google Maps now allows all its users to choose the most efficient route based on the type of vehicle they drive, This new feature has been in use in the US and Canada for almost a year, but now the company is bringing it to Europe. Although this isn't the only improvement Google Maps introduces for the new season,
This new feature was introduced in Germany last month and now Google Maps brings it to 40 European countries. These include France, Ireland, Poland, Spain and the United Kingdom., To develop this new feature, Google Maps uses data from the European Environment Agency and combines it with its own data on driving trends. With this, it can develop automated learning models that are able to find routes that require less fuel… or energy in the case of moving with an electric vehicle.
Google Maps shows the % of fuel you have saved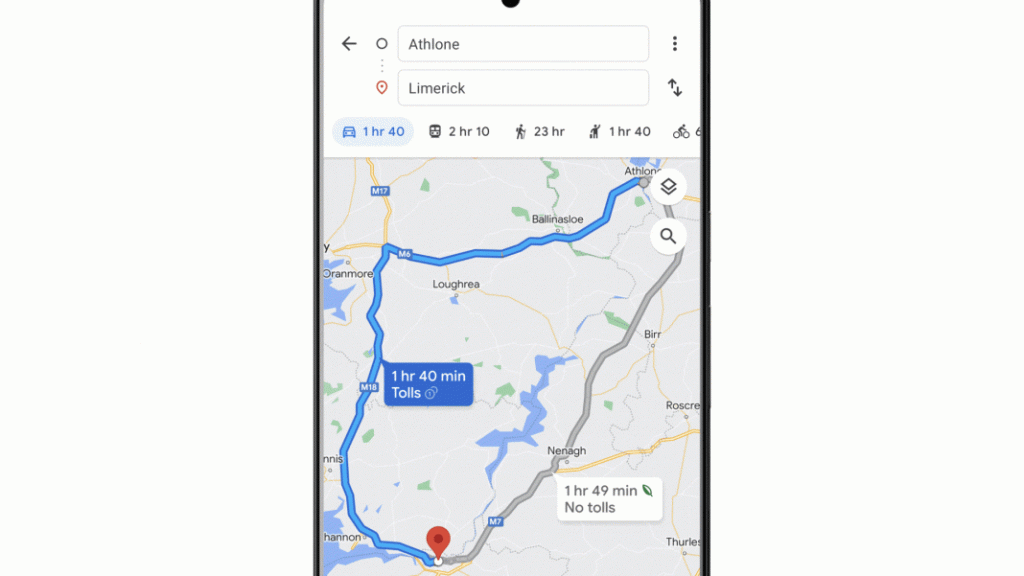 Therefore, Google Maps now allows users to choose which type of vehicle they use based on the fuel. This will give them a more efficient route, And it is that this function takes into account aspects such as diesel and gasoline engines being more efficient at constant speeds on the road, while hybrids are better adapted to urban driving where high speeds do not occur.
Google Maps claims that the journey from the city of Athlone in Ireland to Limerick, A driver can choose between a route that requires nine minutes less in which we can save about 30% less fuel, In fact, if you do a Google Maps test, it indicates that this 116-km trip took us an hour and 46 minutes on the recommended route, saving 19% of our energy.
This feature was already available in the United States and Canada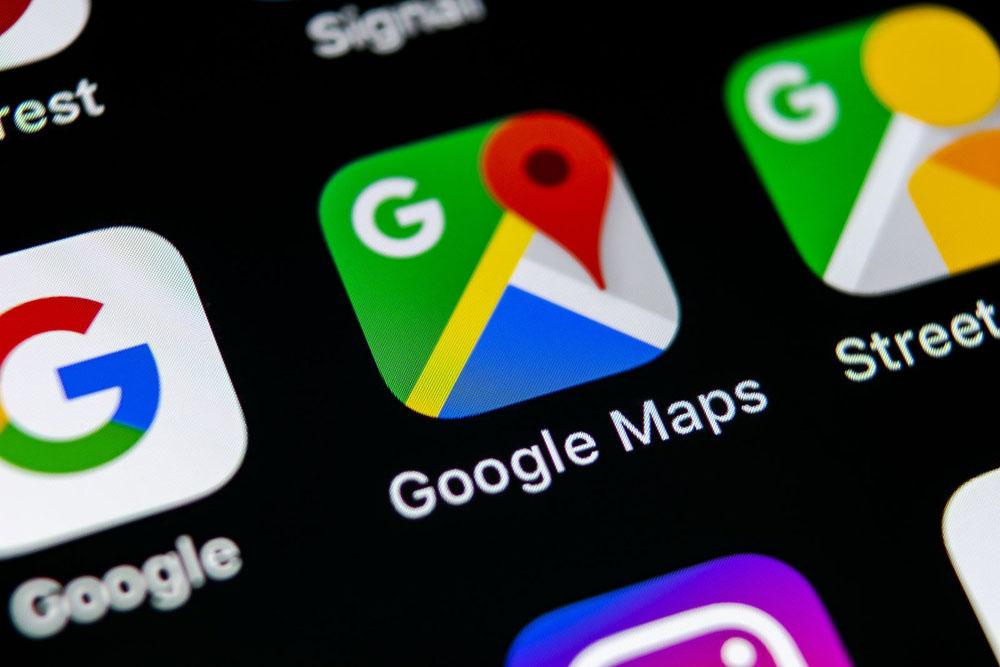 It is said that after its implementation in the United States and Canada, It is estimated that drivers who have used this new Google Maps feature have produced more than half a million tons of CO2. have saved, The equivalent of taking 100,000 combustion vehicles out of circulation.
In addition to this new option, Google Maps has also introduced new services for all drivers of electric vehicles. When they type 'electric charging stations' in Google Maps, they will not only see which ones are nearby, but they will also find valuable information about different chargers, their types of ports, charging power, which are free,
In addition, the navigation function while on the go has been improved. And that is now included in Google Maps A guide in the purest style of 'augmented reality' to be able to see it on the screen of your smartphone, Public transport information has also been improved, as it also indicates how busy you want the modes of transport to be when there are accessible routes for people in wheelchairs…