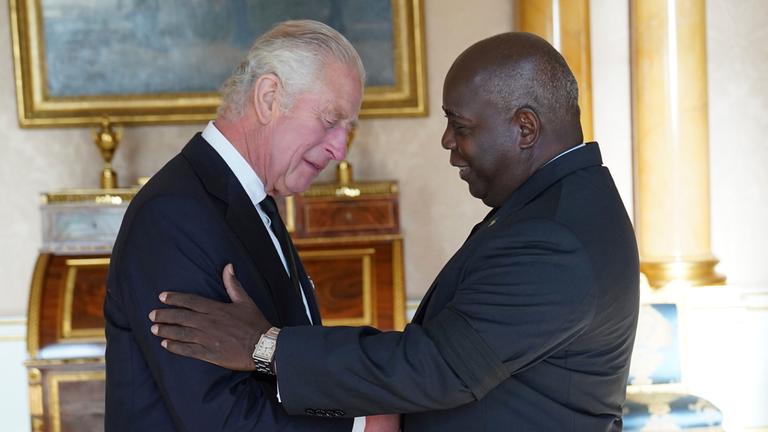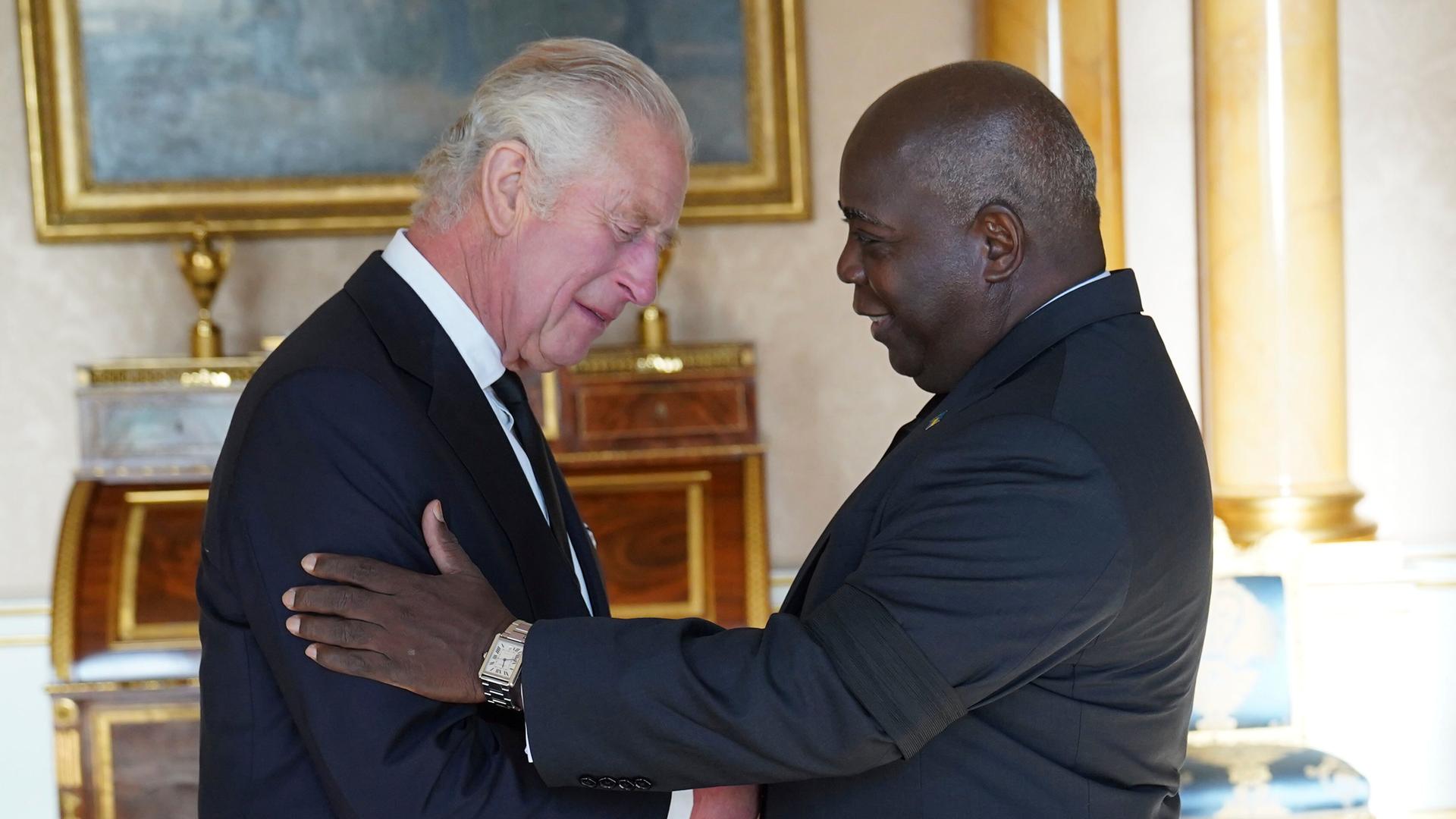 Eleven days after Elizabeth's death, the central funeral service will be held at Westminster Abbey on Monday, September 18, with around 2,000 guests. At just after 11.35am (CEST) porters will lift Queen Elizabeth II's coffin from its catafalque in Westminster Hall and take it to a carriage in front of the building. This is not pulled by horses, but by 142 marines with ropes. Members of the royal family will walk behind the coffin to Westminster Abbey. The funeral service will then take place there. High-ranking guests from almost every country in the world are expected.
Members and regents of European royal houses are also arriving, including Denmark's Queen Margrethe, the Dutch royal couple Willem-Alexander and Máxima, Norway's King Harald V and Prince Albert II of Monaco. In addition to the reigning Spanish King Felipe VI. his father Juan Carlos I also comes to London. He resigned in 2014 after a series of scandals and now lives in exile in the United Arab Emirates.
Federal President Steinmeier represents Germany
Germany will be represented in the ranks of heads of state and government by Federal President Steinmeier and his wife Elke Büdenbender. In addition to numerous politicians from Europe – including EU Commission President von der Leyen and Council President Michel – US President Biden is also coming. Israel's President Herzog and his colleagues from Turkey, Brazil and South Korea are also coming: Erdogan, Bolsonaro and Yoon. Instead of head of state Xi, China is sending his deputy Wang – recently there have been diplomatic tensions between Great Britain and China over the human rights situation in the Asian country.
High-ranking guests also come from the 56 Commonwealth countries. Also present are Canadian Prime Minister Trudeau and his colleagues from Australia and New Zealand, Albanese and Ardern. South Africa's President Ramaphosa and Bangladesh's Prime Minister Hasina are also expected.
The announcement by the Saudi embassy that Crown Prince Mohammed bin Salman would travel to London is considered explosive. It is unclear whether he will attend the official ceremony. Bin Salman is accused of being behind the murder of journalist Jamal Khashoggi at the Saudi embassy in Istanbul.
Putin and representatives of other countries undesirable
However, some heads of state and government did not receive an invitation. Russia is not welcome at the funeral service because of the war of aggression against Ukraine. Likewise, representatives of Belarus, Myanmar (formerly a British colony), which is ruled by a military junta, Afghanistan, North Kora and Syria are not on the guest list.
In addition, around 200 people are invited, who were honored by Elizabeth II in June, in particular because of their commitment in the corona pandemic.
Burial in Windsor tonight
After the funeral service, the coffin will be pulled on the carriage from Westminster Abbey to Wellington Arch at 1.15pm. From there he is driven by hearse to Windsor Castle Park to St George's Chapel. King Charles III and other members of the royal family will join from the courtyard of the castle from the final leg. The Queen's funeral will take place in Windsor tonight. Only close family members will attend the Queen's funeral at 8.30pm in the King George VI Memorial Chapel, a special part of the church.
(with material from dpa/afp)
This message was broadcast on Deutschlandfunk on September 18, 2022.