An increase in fuel loads due to a wet winter has been blamed for a more devastating bushfire season than usual in the Great Southern region of Western Australia.
key points:
Recent bush fires claimed 10 homes in the Great Southern region
Its fire chief said the additional fuel load and windy conditions increased the severity of the bushfires.
Experts predict warmer months and less rain as part of a longer-term trend
A total of 270 fires were brought under control across the region, including massive fires in Denmark and Hopetown, and 10 homes were lost – more than in previous years.
Department of Fire and Emergencies (DFES) Great Southern Superintendent Wayne Greene said it was a rough season.
Mr Green said a lot of fires in the summer were located close to people's homes and within settlements and communities, creating problems for equipment access.
"It changes the game," he said.
"Our firefighters were protecting property with the word go."
wet winter increased fuel load
Parts of southern WA recorded their warmest winter ever in 2021, while others topped the 20-year record.
The wet winter in the Great Southern increased the fuel load and left some areas at greater risk of catastrophic fires.
Mr Green said the additional fuel load coupled with windy conditions allowed fires like February's Jeramungup blast to take hold and run on a larger scale.
"It basically wraps the whole town of Jeramungup," he said.
"The chief would have to watch his firefighters run in conditions that they thought they couldn't come out, which affects people."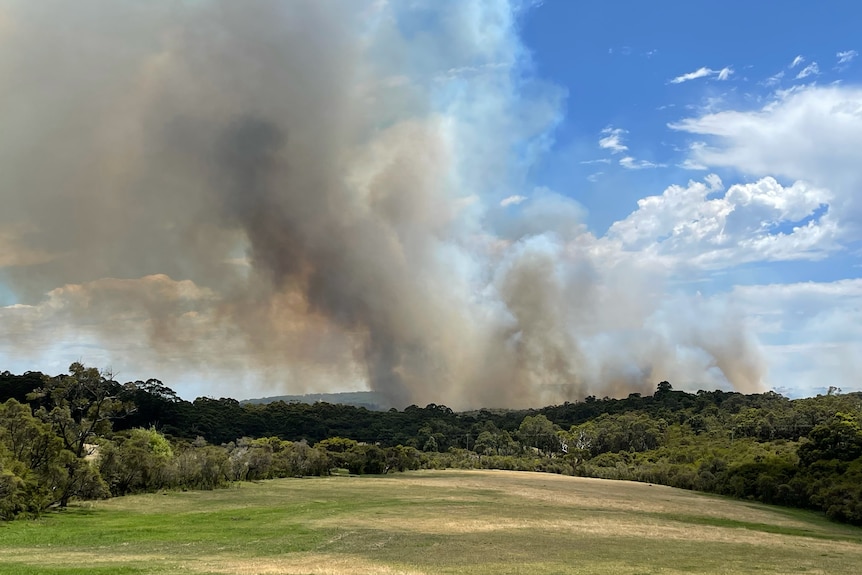 the temperature is rising
Mr Green said dry weather is expected in the coming cold months.
,[We are] Above average temperature expected [and] There is very little chance of higher than our average rainfall," he said.
Joe Fontaine, a Murdoch University lecturer in environmental and conservation science, said they were seeing prolonged drying and warming.
"What drying and heating [weather] Meaning, for us, bushfires can spread more quickly and unexpectedly," he said.
Mr Fontaine said this was evident during the Danish fires that destroyed more than 2,500 hectares of forest and farmland.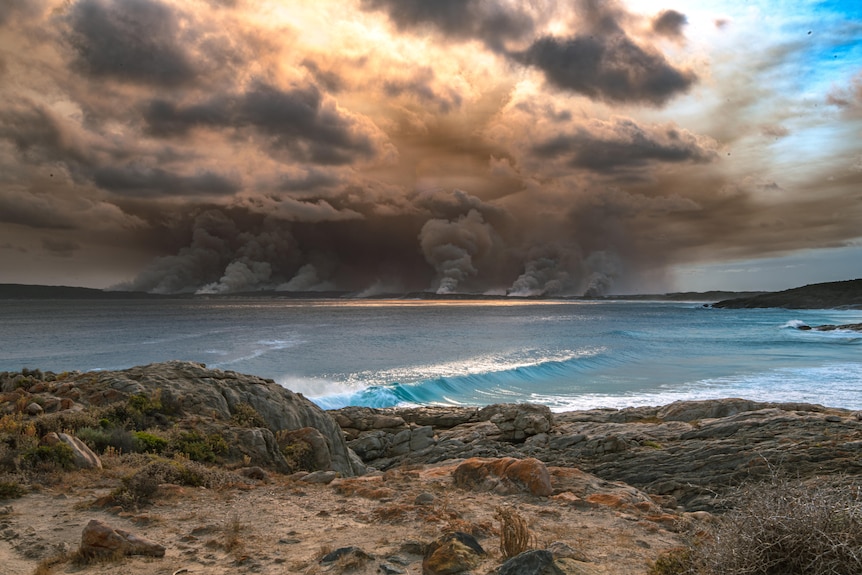 He added that drier conditions due to high temperature and scorching heat have increased the severity of the fire.
Mr Fontaine said the extreme weather patterns experienced in recent summer were becoming more common, with flooding in the east of the country and rising temperatures in the west.
"Those things are likely increasing, and these events will become more extreme," he said.
"We need to be prepared for that."
,