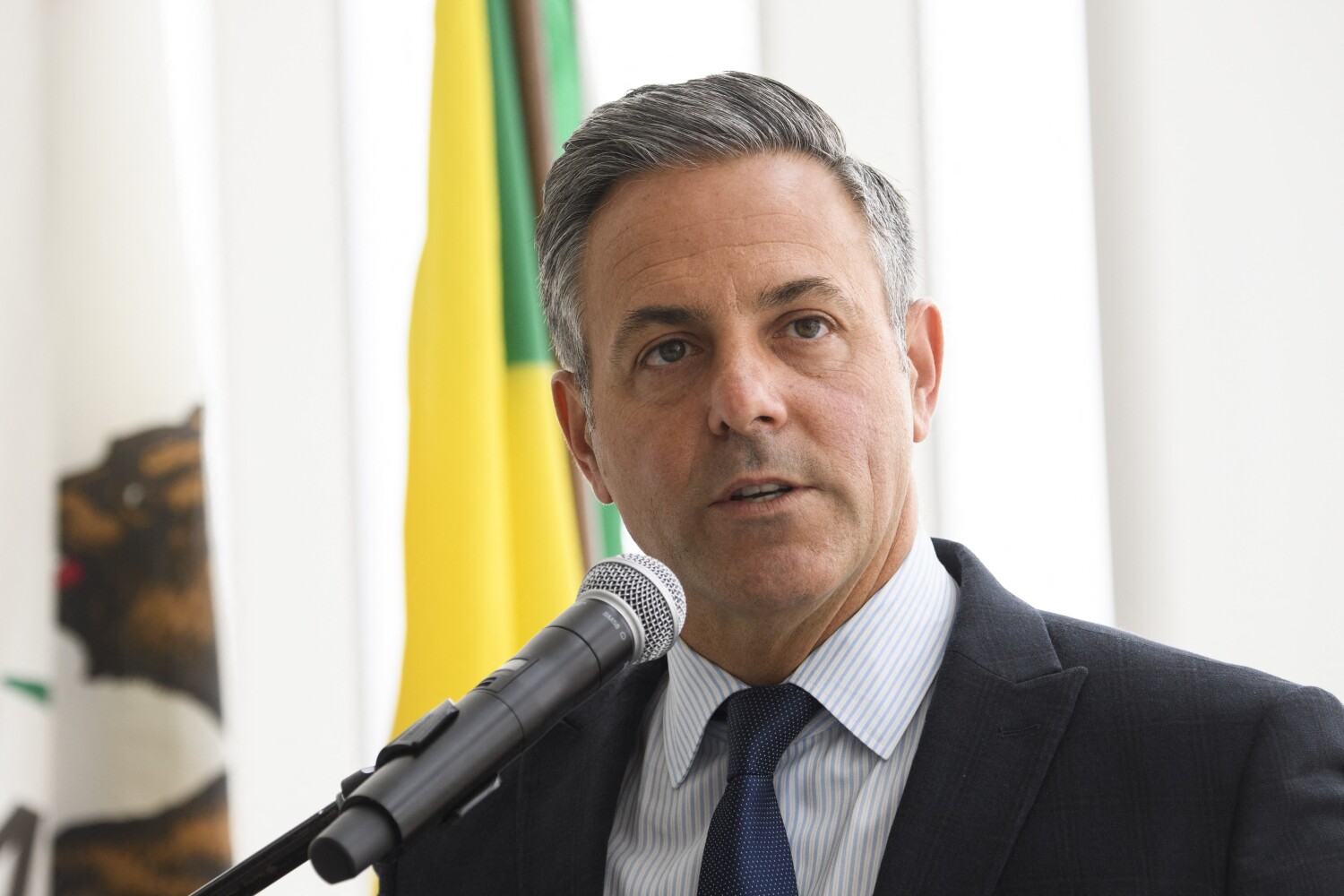 A key Los Angeles City Council committee on Tuesday backed a proposal to provide weapons to park rangers, despite objections from critics who said the city should reduce its dependence on armed officers.
The Arts, Parks, Health, Education and Districts Committee voted 2: 1 to approve the proposal, voted in by Councilors Joe Buscaino and John Lee.
Buscaino, the author of the proposal, said that city park rangers receive the same training as LAPD officers and respond to many of the same situations, but do not arm themselves.
"I don't see any logic here," said Buscaino, a former LAPD officer.
Councilor Mike Bonin voted unanimously against. He called the proposal a step backward for a city seeking to reduce its dependence on armed officers.
"A year ago, the vast majority of elected officials in the city of Los Angeles, with some exceptions at this meeting, said that we need to rethink public safety, that we need to take our law enforcement agencies out of more and more aspects of our lives," he said. …
Bonin said the proposal runs directly counter to efforts by other government agencies, such as the Los Angeles Unified School District, to reduce their dependence on law enforcement. LA Unified has cut spending on armed officers and invested more in climate coaches and other resources, he said.
A proposal for park rangers is now being directed to the City Council's Public Safety Committee.
Buscaino and other supporters of the movement said armed rangers were needed in the face of a surge in crime.
LAPD statistics show a 15% increase in homicide and an 8.5% increase in aggravated assault in the year to October 30. Overall, the number of violent crimes increased by 5.8% compared to the same period in 2020.
"Some of these crimes, many of these crimes, are committed in parks," said park superintendent Joe Losorelli. "I don't even want to send my rangers [to MacArthur Park] – to use coercive measures because of what is happening in and around the park, "he said.
Losorelli listed a series of incidents in city parks, including gunfire and deadly weapon attacks.
Bonin was skeptical that an increase in the number of weapons was a response to a surge in crime.
"We have a tendency here in Los Angeles that whenever there is an increase in crime, we respond with the idea that this means more cops are needed," he said. "We almost never choose a more holistic, more effective, and most likely less costly solution to fighting crime."
The committee's vote followed more than 90 minutes of testimony, mostly from people who opposed the proposal as dangerous, costly and unnecessary.
"The parks are not for people who wander around … with weapons, whether they have the ranger's name written or not," said one speaker.
"It's a lazy, weary excuse to put more weapons in the hands of law enforcement officers who will disproportionately aim, shoot and kill poor and people of color," said another.
Only a handful of speakers supported the movement, citing drug use and gang activities in public parks. This proposal received support from the Trails Foothills District Council, which argued that the rangers had no way of defending themselves in remote areas. The group was one of several district councils that submitted applications.
The Echo Park District Council opposed the idea, stating in a statement that the armed rangers would expose "more of our most vulnerable residents to greater and unnecessary risk of physical and psychological harm."