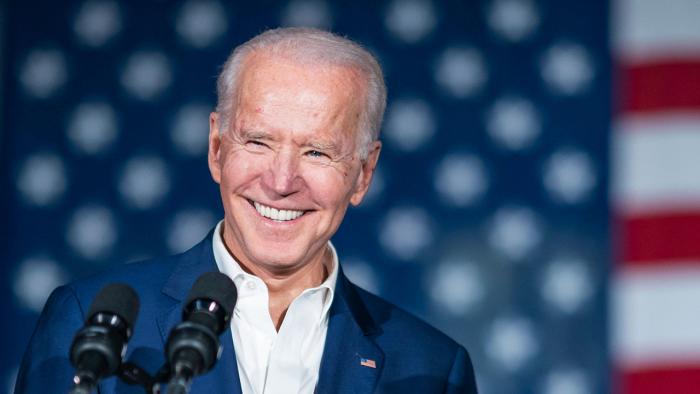 The USA and the reorganization of the Middle East: Biden returns empty-handed from Saudi Arabia.
Saudi Arabia will not currently ease the oil market by increasing production. The Saudi Minister of State for Foreign Affairs, Adel al-Jubeir, said on the visit of US President Joe Biden that demand is being used. "Oil is not a political weapon, oil is not a tank," said al-Jubeir. "You can't point it at someone and shoot it. Oil is a commodity." And: "If we see an oil shortage, more oil will be produced."
Biden had expected more, as can be seen from his statement. He is doing "everything I can" to increase the supply of crude oil and expects it to succeed.
Saudi Arabia shares this urgency, and based on our discussions today, I expect we will see further moves in the coming weeks.

Joe Biden
The American population will have to be patient for a few more weeks, and then you might be able to feel the effects at the gas stations.
No desire for political heat
At the GCC+3 (Gulf Cooperation Council plus Egypt, Iraq and Jordan) meeting, the Gulf States, an important partner of the USA in the Middle East, had little desire to turn up the political temperature at the already high temperatures.
This can be seen in the reactions to Biden's visit to the Gulf States and it is a remarkable change of direction, not only for the region, which is confirmed there. To put it in a nutshell: if the US President had hoped to strengthen geopolitical alliances in opposition to Russia and Iran, he was more reluctant to do so.
The Gulf States, too, have their own interests and their own political considerations, which now have a different priority than during decades of undisputed US hegemony. For example, Anwar Gargash, Minister of State for Foreign Affairs of the United Arab Emirates, announced that an ambassador would soon be sent to Tehran again:
We have differences (with Iran, intro George Malbrunot) but we are in a process of rebuilding ties to move towards de-escalation through economic cooperation.

Anwar Gargash, VAE
The quote comes from an article by French Middle East expert George Malbrunot on Biden's visit to the Jeddah meeting. The article also contains another statement that points in the direction of "moderate relations with Iran". It comes from the Diplomatic Advisor to the President of the Emirates:
Our Minister for Climate Change was in Iran a few days ago and signed an agreement that conveys a message of peace and cooperation.
This trend, which is directed against an anti-Iran alliance, could be supplemented with another statement quoted by the French journalist from Anwar Gargash. Even before the meeting in Jeddah, he put certain expectations of the Emirates in a cool box: his country is not involved in any security alliance in the region and has no intention of becoming a member of one.
"Normalization" between Israel and Saudi Arabia
Another expectation of Biden's visit, which was fed primarily through media reports and Biden himself, was that the "normalization between Israel and Saudi Arabia" would go a step further, meaning that prospects were confirmed that the two countries would, in turn conclude an Abraham agreement in the future. There was hope that Saudi Arabia would allow Israeli airlines to fly over the kingdom.
This is not entirely new, the overflight ban for Israeli aircraft had already been relaxed somewhat in recent years and this is part of a factual and practical normalization that has existed between Saudi Arabia and Israel for some time.
However, the signing of an official agreement has another political dimension and Saudi Arabia shies away from entering this more conflict-ridden area, as Foreign Minister Prince Faisal bin Farhan quickly made clear:
No, this has nothing to do with diplomatic relations with Israel. The issue of overflights is a decision we made… in the interests of it [der] Transport connection between the countries of the world and we hope that it will make life easier for some travelers. It is in no way a precursor to further steps.

Prince Faisal bin Farhan
The fact that Faisal bin Farhan felt compelled to make this clarification most likely has less to do with the US President's expectations than with domestic and regional political reasons. The Israeli-Palestinian conflict is viewed politically differently in Arab countries than in most Western countries. The topic is still a source of inflammatory conflict when it comes to the "Arab street".
And the renewables?
The energy crisis came at the right time for Saudi Arabia. The country was not doing well economically; the population, mainly the many young people, has to be kept happy with government payments. The energy crisis is flushing money into the coffers again. A hasty, formally announced normalization agreement with Israel—without guaranteeing the Palestinians any prospects worth mentioning—would be a domestic risk.
The big plans for the future, which the Saudi Crown Prince Mohammed bin Salman presented with his Project 2030 a few years ago (cf. Saudi Giga-Moderne: An Entertainment City for Young People), had not met with the approval he had hoped for. The investors stayed away. But there were also promising approaches for renewable energies in the outdated plans for the future.
The fact that Biden addressed these plans has not yet been reported, at least not in a way that would have been noticed.
Nevertheless, as commentators write, the US President does not stand there with really "empty hands" when it comes to Saudi Arabia. The lucrative arms deals in favor of the US defense industry continue to flourish.
(Thomas Pany)