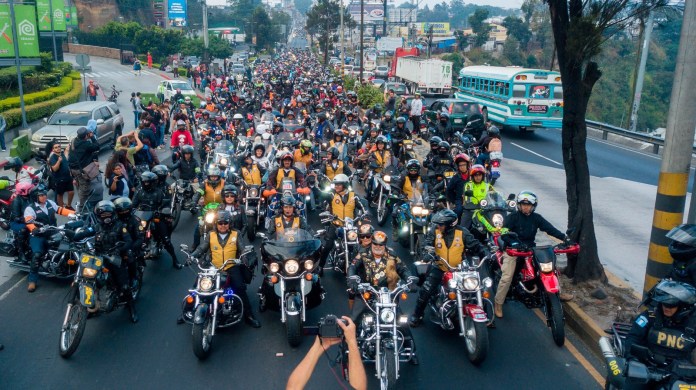 The Ministry of Public Health and Social Assistance (MSPAS) in its 2023 edition declared an institutional red alert for the development of Caravana del Zorro. With this account, the action will be activated from 6:00 PM on next Friday, February 3 and the services will be ready by 6:00 PM on next Monday.
The containment measure will involve the services of the Health Sector Directorates of Central, Northeast, South and Northwest Guatemala, El Progreso, Zacapa and Chiquimula; as well as the Roosevelt and General San Juan de Dios National Hospitals.
Health services are also considered at their different levels of care, which must anticipate and support the available resources to assist with potential emergencies that may arise within their jurisdiction.
It should be noted that the said alert may change its status by reducing or increasing its validity period according to the requirements arising at the national and local level.
Here's what you need to know about the new provisions issued by #igss, Know details here:

https://t.co/aqgtRGxLic

– La Hora Newspaper (@lahoragt) February 1, 2023
warning actions
According to the type of alert set up for this event, the actions that the health sector needs to take are:
Review and disseminate the general preparedness plan in the health sector and the districts involved, taking into account all protocols and guidelines for prevention, mitigation and response to COVID-19 cases.
Reiterate and reinforce the shift role of each member of second level healthcare personnel and teams during the established period.
Guarantee the supply of emergency rooms, pharmacies and supply warehouses for mass patient care.
Enable patient classification fields in second level of care health services: Green: Patients with acute health conditions or not, do not represent an obvious risk, without compromising the general condition of the patient. Yellow: A patient with an acute condition that is not life-threatening, requiring non-urgent medical consultation. Red: Patient in health conditions that endanger his life, sudden and serious attention. Black: Dead patient.
Application of epidemiological surveillance protocols and current standards of care, streamlining of referral and response systems, activation of intra- and extra-institutional coordination systems.
Gramajo is seeking re-election to head the Villanovan commune. #LaHoraDeActualizarnos #LHE election2023

https://t.co/vrhfjYd8Gq

– La Hora Newspaper (@lahoragt) February 1, 2023