"Historically there has never been this much investment in public health in Salta," the governor said. Gustavo Sainz This morning led to the presentation of the new Salta Emergency Hospital and the delivery of highly complex ambulances to the Rafael Villagrán de Chicoana Hospital and the Medical Assistance System for Emergencies and Catastrophe (SAMEC).
With the new units, "during this government administration we have already distributed 78 ambulances, bringing the entire health system of the province in line with federal standards," said the governor and assured: "we will continue to strengthen, develop and strengthen the service." And will continue to make it better for all Saltenos." ,
He also highlighted that "we are keeping our word when we said that the new Salta Emergency Hospital will be tendered during this year", in relation to starting the bidding process for the construction of this new service which will be located in Hogi in the Pereira neighborhood Rojas in the north of the city.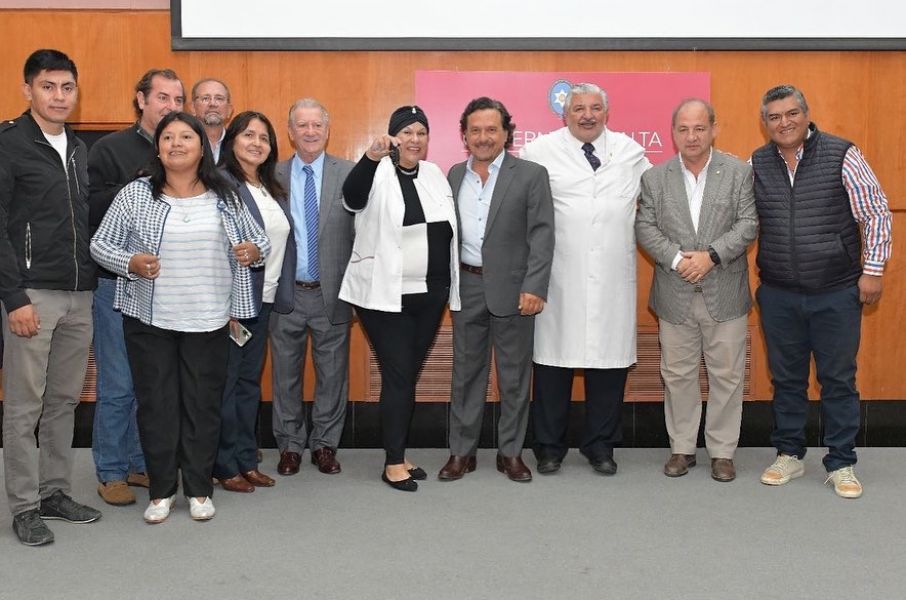 "In 24 months we will make this dream a reality," the President recalled, recalling that the new hospital will be designed to address medical care situations arising from traumatic and non-traumatic events and/or conditions and acute clinical-surgical pathologies for adults. will allow. Patient. ,
The Governor thanked the Public Health Minister during the function organized at the Government House. John Joseph StephenJoe will leave his post after "a year and three months in which he had to take charge of the worst health crisis caused by the pandemic with a deteriorating health system."
Thus, Saenz announced that work in public health would continue.
In this sequence, Minister Esteban said that for the next year more than 100 works and 5 new hospitals are in the pipeline; "In 42 years in public health, I have never seen this much investment before," he remarked.
Lieutenant Governor was also present Anthony Moroccan, Executive Minister; provincial and municipal legislators; CEO of SAMEC, George Arguello, Chikoana Hospital Manager Mirta Sandoval, similar personnel, among others.
Salta Emergency Hospital

The presentation of the project was in charge of the Minister of Infrastructure sergio camacho Who reported that today a call for bids was published to execute the first phase of construction with a budget of more than $1,500 million. He highlighted the joint work of the infrastructure ministries and the Ministry of Public Health in preparing the 9,631.5m2 working project.
Camacho indicated that the total project includes 5 blocks (emergency, imaging and laboratory, hospitalization, administration, general services) and 56 hospitalization beds. It will have 4 operating rooms, 6 ICU beds, 6 coronary unit beds, 4 isolated beds.
In this example, the first part will start, consisting of an emergency block with three process rooms; six bed shock room plus nursing; observation room plus seven beds for nursing; four offices; six beds in the ICU and three in isolation and infirmary; Six coronary unit beds and two isolated, among others.
It also includes imaging and laboratory room with two Rx rooms, one tomography room, three endoscopy rooms; two from ultrasound; four extraction boxes; Molecular Biology- Hemotherapy, Laboratory, Blood Bank.
In hospitalization plus operating room, 13 rooms with two beds (26 beds), three operating rooms, one hybrid operating room and four surgical recovery observation beds are planned. The areas of administration and general services are also covered.
The hospital will be built on provincial government property located in the Pereira Rojas neighborhood between Patrón Costas Street and Constitution Avenue. It has 13,500 square meters.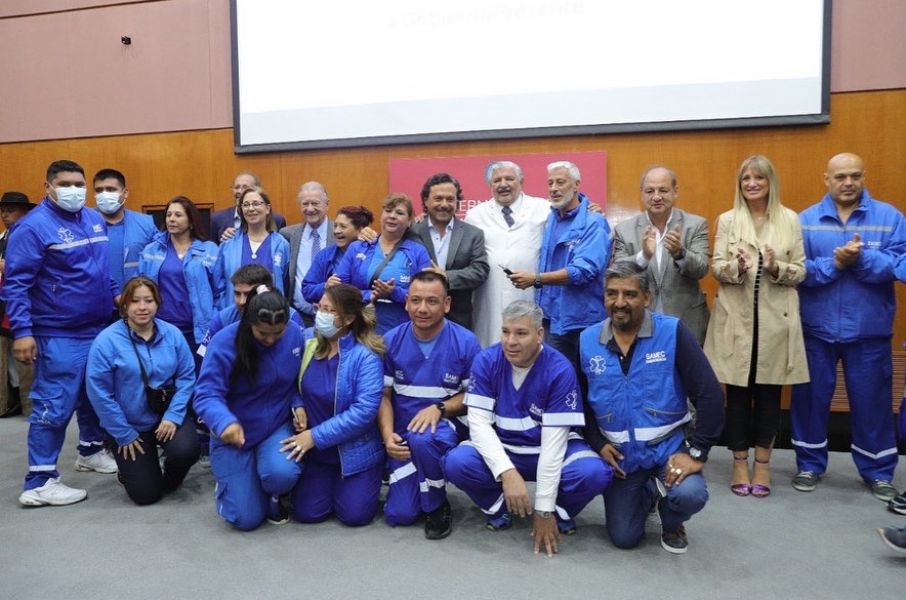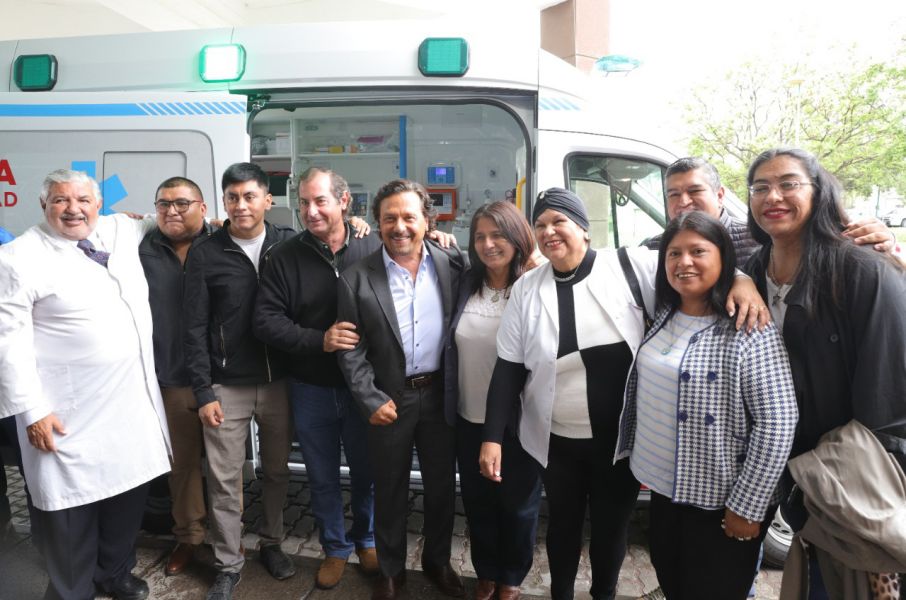 Ambulances

The ambulances were purchased with provincial funds and are highly complex, Ford brand (Transit vans). Over $40 million was invested.
They are equipped with a binaural stethoscope for neonatal, infant and adult patients; adult aneroid portable blood pressure monitor and pediatric portable blood pressure monitor; cochlear; digital tensiometer; portable oxygen tube; High concentration and adjustable flow mask; portable suction equipment; sets of cervical collars and immobilization splints; long and adjustable stabilization table; portable cardioverter defibrillator; electrocardiograph; Continuous Infusion Pump; Laryngoscope for children and adults; pantoscope; portable transport respirator; Bag kits for trauma, childbirth, and infectious diseases, among other items.