Speakers and experts call on the government to invest more in the development of adequate housing to prevent young people in the care of the Directorate of Youth Protection (DPJ) from falling into the streets or into crime when leaving their youth center or center foster care as adults.
According to the latest report on the number of homeless people in Quebec, almost a third of young people (29%) in the DPJ have experienced at least one episode of homelessness in their lives.
When she turned 18, Geneviève Caron was expelled from her foster family. On my birthday, April 6, 2012, they said to me: "Happy birthday, Geneviève." The garbage bags were near the door.
He spent six years on the street before finally finding an apartment in Longueuil at the age of 24.
I slept on park benches, in winter, in summer. I went to eat at community resources.
She tried to get out of poverty, to help herself, but sometimes, There were too many people in the accommodation and I couldn't sleep. she says.
Geneviève Caron was expelled from her foster family when she turned 18.
Quebec's homeless crisis is shaking him to the core. Recently, the 29-year-old said she saved the life of a homeless young man.
I was on the subway, lying down. I tried to wake him up, shake him. Then it was too much heavy. I put on gloves and gave him naloxone, then called 911.
One of his street brothers, Yami Morin, 26, has lived almost half his life homeless. His first escape from a youth center dates back to when he was 12 years old.
I have visited 17 youth centers in five years of internship, so there is a lot of traveling. You have a lot in your suitcases. For me it is not stable. This is not a good environment for the development of a young person., he explains. His hard drug use began at age nine. To avoid going into withdrawal, he was going to sleep in a tent. he said.
The step is very high.
According to the latest homeless count, nearly a third of youth who received services from the Department of Youth Protection (DYP) spend at least once on the street.
The director of the DPJ Ex-placed Collective, Jessica Côté-Guimond, would like these young people up to 25 years of age to receive more support, as promised by the Minister of Social Services, Lionel Carmant, after the Laurent commission.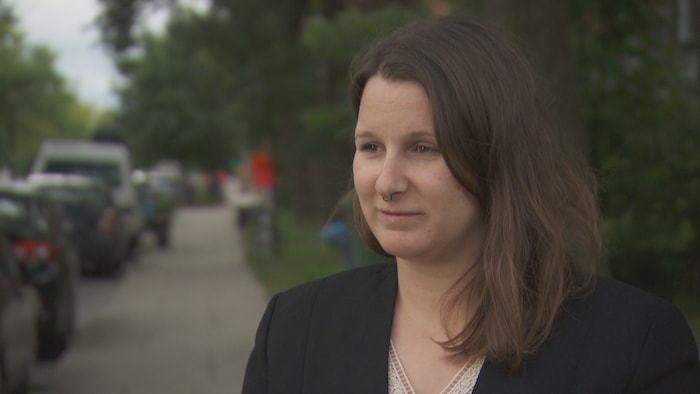 Often the bar is also very high when you are in a youth center, where it is very, very regulated. Everything is decided for us, so when we reach 18, we are left alone. And then we lack resources. We especially lack information. underlines Jessica Côté-Guimond.
Martin Goyette, senior professor at the National School of Public Administration (ÉNAP), would like the Quebec government to implement a national housing policy to better respond to the needs of this vulnerable clientele. It is clear that (the solution to the problem of) homeless youth must involve a broader reflection on the accessibility of accommodation and housing resources for young people. Mr. Goyette specifies.
Community housing, the solution?
At Habitations L'Escalier in Montreal, which is part of the Regroupement des auberges du cœur du Québec, we offer shared apartments for $300 per month to clients between 18 and 30 years old. Residents also have the right to psychosocial assistance if they wish. They stay on average 104 days.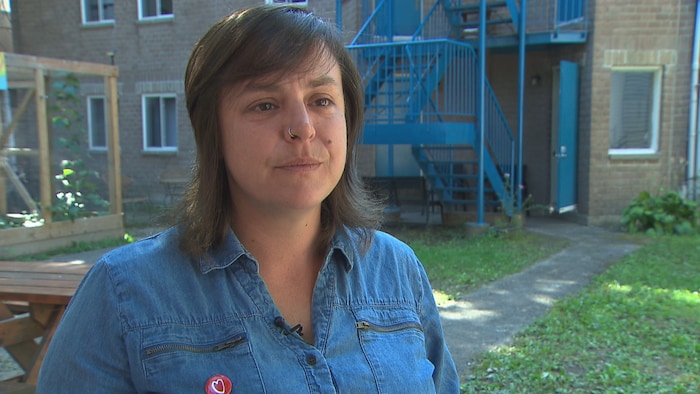 Marianne Forgues, general manager of Habitations L'Escalier in Montreal
According to CEO Marianne Forgues, the needs for this type of temporary accommodation are increasing, especially since the pandemic: We have to turn away about fifteen people a day.
Widget home. Skip widget?
End of widget. Return to the start of the widget?
According to his experience, the 20 million dollars allocated to winter shelters, announced by the minister responsible for Social Services, Lionel Carmant, are not enough, as the minister acknowledged on Friday. Even if we inject money to create social housing, we must make sure (…) that the rent is reasonable, and also that there is psychosocial monitoring, because it is not true that 'we are going to take someone off the street', we are going to put in homes and there the problem is solved underlines Marianne Forgues.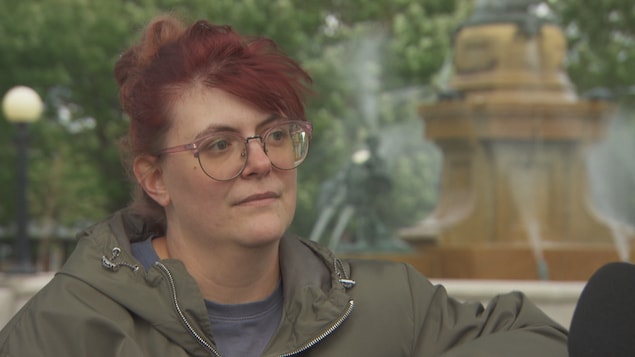 Geneviève Caron was expelled from her foster family when she turned 18.