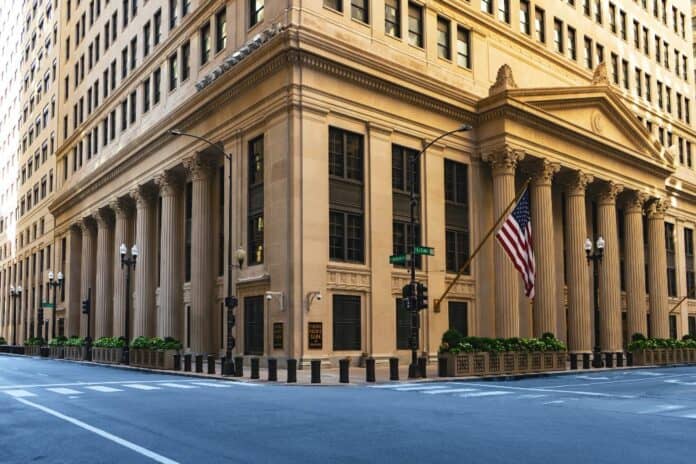 This is the fourth increase in interest rates implemented by the Federal Reserve to curb inflation, which is already above 9%, the highest in 40 years.
The United States Federal Reserve (FED) announced yesterday Wednesday that it is continuing with its policy of quantitative tightening and will once again increase Interest rates at three-quarters of a percentage point (75 basis points)To continue the fight against inflation.
With that, the Fed would have raised interest rates four times, a strategy with which it hopes to curb inflation at the highest inflation of the past forty years.
In June, when the Fed raised interest rates by 75 basis points, Fed Chairman Jerome Powell called the decision "unusually significant." However, as the situation persists, prices are spiraling out of control, Wouldn't be surprised if similar measures are taken again,
On the other hand, this is not an isolated case, as most of the world's central banks, such as Canada or ECBReiterating the Fed's strategy of raising interest rates to fight inflation.
How did the cryptocurrency market react to the increase in interest rates?
The cryptocurrency market has had a positive reaction to the new increase in interest rates. Major cryptocurrencies have seen a slight increase in prices, while S&P 500 and NasdaqKey indicators of the technology sector remained stable with growth of 1.2% and 2.5%, respectively.
However, experts such as Weebly CEO Anthony Denier point out that one should not be too optimistic, as there is still a lot to do. Some uncertainty among investors That they are not sure the Fed has inflation under control and expect more large interest rate hikes in the future.
However, fears have also arisen that the Federal Reserve will follow in the footsteps of the Central Bank of Canada and raise interest rates a full percentageWhich could cause severe economic pressure on cryptocurrency companies, which are already suffering from a severe recession that has forced them to lay off part of their workforce.
How has the interest rate hike affected bitcoin?
Data from CoinMarketCap shows that bitcoin followed the general market reaction to rising interest rates. In the last 24 hours, Bitcoin up 7.41% to $22,939 . It is done (At the time of writing this article.)
This is not the first time the price of bitcoin has been reacting positively to the Fed's announcements. While it is often difficult to predict how these announcements will affect the volatility of the cryptocurrency, as sometimes it is somewhat transient, in others the effect can be more permanent.
Ethereum has also responded positively to the Fed's announcement, gaining 10.70% over the past 24 hours. In this case, the growth of ETH has been higher than that of Bitcoin, as the altcoin had some positive traction following the announcement that The Merge was set to become a reality.