The COVID-19 pandemic has undoubtedly changed our perception of ourselves and the social world around us. More recently, he has transformed the business of governance in Western democracies such as Canada.
The crisis changed the way the law is applied to society and changed the definition of who makes decisions about the exceptions to the rules that our society must now adhere to.
The decisions of healthcare professionals, such as doctors and nurse practitioners, now have much more legal and policy implications than before, as they determine who is exempted from complying with new vaccination laws and regulations.
Because of the public health implications of immunization exemptions, regulators such as the Ontario College of Physicians and Surgeons and the Ontario College of Nursing will have to play a greater role than they have before in holding doctors and nurses accountable.
With the current pandemic and new immunization laws, decisions by administrative and regulatory agencies are likely to have a much greater impact on society than the courts.
Vaccine passport rules
Ontario's Vaccine Mandate went into effect on September 22, 2021, and vaccine passports are required to access various public and private sector facilities.
Canadians over the age of 12 who have not been vaccinated face a tough decision: get a government-approved COVID-19 vaccine or come to terms with the consequences.
Canadians are facing more than just missing out on public events as institutions move towards more restrictive measures. Failure to comply with vaccination requirements can also lead to job loss and forced abandonment of educational programs.
In addition, Canadians who have not been fully vaccinated by November 30 will not be able to leave Canadian airports or railways.
While vaccination requirements may eventually become voluntary, they currently require compliance.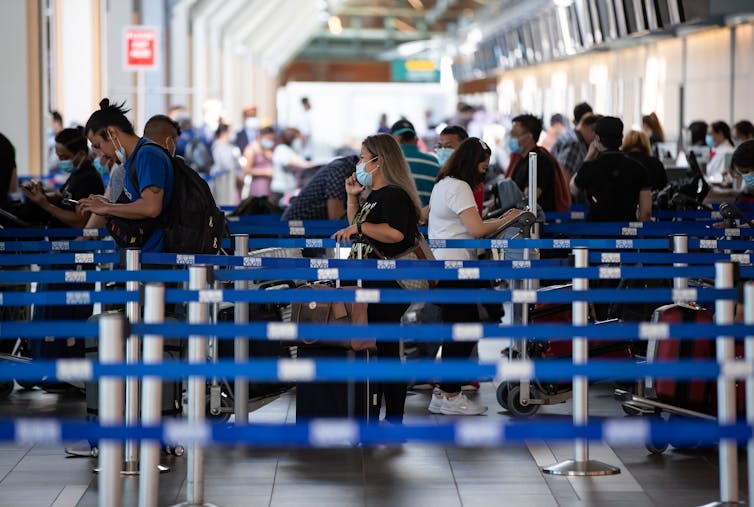 An exception
The only alternative to restrictive government orders is to obtain a medical exemption, which can only be confirmed by a doctor or nurse practitioner.
While considerations of human rights-based exceptions are not completely ruled out or ignored, in Ontario, the provincial human rights commission has found vaccination requirements generally acceptable under its human rights code.
---
Read more: Can COVID-19 vaccinations be mandatory? Short answer: yes


---
This left much of the authority to define exceptions to new health and safety measures almost exclusively in the hands of physicians and nurse practitioners.
Although medical benefits are considered rare and presumably provided in exceptional circumstances, Ontario's chief medical officer said he had heard reports of them being provided too often.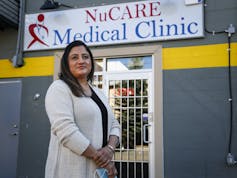 There is also a growing demand for doctors to vaccinate those who hesitate to get vaccinated, even if they do not actually qualify.
It remains unclear whether doctors will comply with the unconditional release requests. Some doctors have already shown a willingness to oppose prescriptions and provide illegal benefits.
Can doctors be held accountable?
Despite the stringent ethical standards and policy directives and guidelines presented in Ontario by the Ontario College of Physicians and Surgeons regarding immunization benefits, physicians are exercising great discretion in their practice.
This level of discretion, while necessary in many cases, can enable physicians to make medical decisions in accordance with their political beliefs rather than objective medical standards.
The problem with exercising discretion when it comes to COVID-19 policy is that it gives doctors who oppose vaccination mandates a tremendous opportunity to get around the law.
While the rule of law does not require all people to be treated equally, it does require the same standards to be applied to all people in the same circumstances.
---
Read more: Proposal to reduce vaccine exemptions while respecting the right of conscience


---
In such circumstances, doctors can potentially break laws by not taking into account the same considerations or applying the same standards to people in similar circumstances.
In other words, they can allow some patients to avoid vaccination orders by giving illegal immunization benefits to unqualified people.
Bringing doctors to justice, although not entirely impossible, will be quite difficult. Since no system has yet been established to track or confirm exceptions, the process for checking them is unclear.
Tribunals as institutions of accountability
Ontario College has traditionally overseen and regulated the medical profession. Disciplinary action was once considered internally by various committees, but on September 1, 2021, the college established its first independent disciplinary tribunal. The Tribunal is responsible for reviewing allegations of professional misconduct or incompetence by Ontario doctors.
Tribunals are a lot like courts. They follow certain legal procedures, conduct hearings, and play an important role in the interpretation and application of the law.
However, unlike courts, tribunals are designed to deal with cases and regulate governance in certain areas of public policy, such as immigration policy and refugee policy. Through their experience, tribunal members are responsible for holding government officials accountable for their actions.
Tribunals are meant to function as institutions of accountability, but achieving that goal is easier said than done.
The college's timely move towards an independent judiciary at arm's length demonstrates the growing role of doctors from a legal and political perspective. It also signals an intensifying trend towards judicial formalization of our policies.
Instead of courts, however, administrative bodies such as the recently created Ontario Physicians and Surgeons Disciplinary Court will be at the forefront of bringing doctors to justice in their enforcement of the law.
Increased role of regulatory bodies
As with other provinces in Canada that have implemented similar immunization policies for COVID-19, there have been many concerns about the potential violation of rights and civil liberties associated with the new health and safety measures.
Anti-vaccination arguments citing the Canadian Charter of Rights and Freedoms are unlikely to be successful, so the legal battles associated with the pandemic are more likely to be waged by regulators and administrative tribunals.
---
Read More: Canadian Colleges and Universities May Require COVID-19 Vaccination Without Infringing Charter Rights


---
Decisions made by disciplinary tribunals and other organizations such as the Labor Relations Board, which oversees employee compliance with vaccination policies, will therefore play a critical role in restructuring the post-pandemic society.
So far, the COVID-19 pandemic has shed a bright light on the role of regulators and administrations and how they mediate the relationship between government and society. In the post-pandemic zone, more attention should be paid to the decisions they make.
This article is republished from – The Conversation – Read the – original article.