With a staff of recognized doctors and references in many medical specialties, such as cardiology, neurology, gastroenterology, mastology, gynecology, urology, nutrition and traumatology, among others, Cipolletti Ambulatory Medicine Center (CMAC) de Leben Salud already offers the possibility of care. , diagnosis and treatment in a clinic with updated infrastructure and advanced technology allows the patient to "return at the end of the day", explained its director, specialist in Clinical Cardiology, Demetrius Thalasselis.
This center is located at Mengelle 631, and provides medical diagnostic and treatment services -medical and surgical- in an outpatient setting to treat various pathologies, meeting the growing demand for care throughout the region.
"The office for medical quality, health, and respect for patient privacy services led by Leben Salud", explained the professional, who explained "the outpatient modality allows diagnostic intervention, and outpatient surgical treatments (on selected patients), are carried out by trained health teams, allowing the patient to return safely at the end of the day.
Science supports it: after illness, recovery at home, with the patient's family and the daily environment is beneficial for health and well-being.
Technology, the best partner in Health
There are approximately 50 doctors who provide specialty care at the new outpatient center.
"Progress in surgical techniques, instruments, biomedical technology, anesthetic techniques, evaluation of preoperative protocols, experience in appropriate selection; allows this type of treatment to benefit the patient. The Leben Salud group has sufficient support in the medical and technological infrastructure for any incident related to the patient process, this is available for greater safety and protection of patients," explained CMAC director and medical director Leben Salud.
cmac leben salud.jpg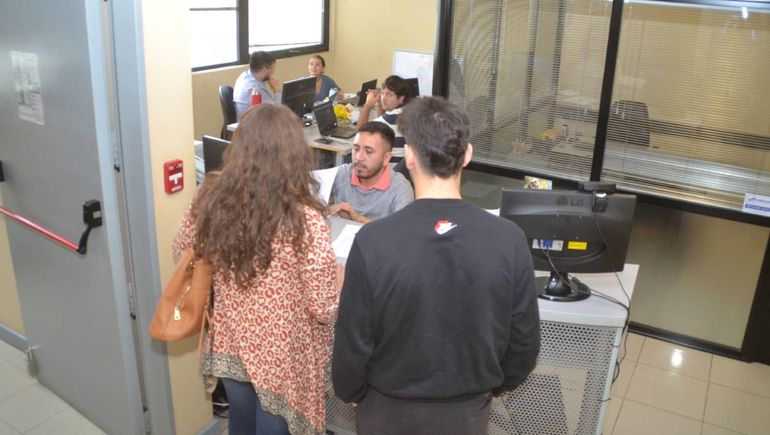 In detail
The CMAC has two fully equipped operating rooms, an eight-bed recovery room with all the necessary services, a post-surgery recovery in the surgical area, and a post-anesthesia recovery unit for invasive diagnostics with five outpatient beds.
The team is made up of 50 medical professionals, specialist nurses, diagnostic imaging technicians, special procedure technicians, administrative and support personnel.
Patients from the city and the entire region will be able to seek treatment in the various offices and locations that CMAC expands and integrates.
Department of Women's Medicine: which is paid for prevention, diagnosis and treatment, according to certified quality standards. The area is made up of a team of gynecologists, mastologists, bioimaging, surgeons, clinical doctors and bioimaging technicians; who will be able to evaluate risk profiles, consultations, test results and establish and implement the best therapeutic drugs, which have been highlighted in updated scientific protocols.
Gastroenterology and Digestive Endoscopy, which provide basic care for the prevention, monitoring, diagnosis and treatment of frequent pathologies linked to the digestive system.
Outpatient surgery operation in different specialties: care is provided in the areas of traumatology, urology, otorhinolaryngology, gynecology, mastology, venous vascular surgery, plastic surgery, among others.
The Diagnostic Imaging service employs specialized, sub-specialized technical personnel and technologies to provide accurate and safe medical diagnosis.
The outpatient cardiology area will undergo preoperative evaluations, follow-up of chronic non-communicable diseases and evaluations necessary to carry out recreational or competitive physical activity in a safe manner.
As a result of integrated computer systems, medical information is also available in the patient portal for easier access to them and their trusted professionals, it was also noted.
Professional staff
Cardiology: Ibar Julio Gabriel, Demetrius Thalasselis and Paula Becerra.
Plastic Surgery: See Natalia, Asiu Sofía, Vega Gabriel.
General Surgery: Gagliardi Maria Carolina, Ghelfi Mario Juan.
Medical Clinic: González Turyn Andrea, Martínez Maria Victoria, Franco Carlos Orfilio, Rodríguez Adalberto, Plá Zorrilla María Soledad.
Endocrinology: Patricia Mora.
Phlebology: Osvaldo Martin Romano, Gualtero Danieli Gerez, Ricardo Excoffon.
Gastroenterology: Otaño Hugo, Amadey Carla, Rochietta Maria Laura, Mombru Ruben, Perron Nadia.
Gynecology: Truzzi Laura, Alvarez Nely Beatriz, Borsotto María Luz, Jorge Alberto Maciel, Maciel Jorge, Marino Horacio.
Mastology: Sosa Susana Mariela, Fracasso Marcelo, Silva Orlando, Rodriguez Josefina.
Pneumology: Yañez Eduardo José.
Neurology: Alejandra Dykstra and Javier Moschini.
Kids: Swampa Lorena.
ENT: Ferrera Florence.
Traumatology: Herrero Verónica, Barrera Roberto, Kremer Cesar Edgardo, Rizzo Fabiano Leonardo, Funes Fernando, Ferman Eduardo, Franchi Oscar, Alvarez Claudia.
Urology: Echeguren Esteban Salvador, Campos Hector Eugenio, Fuentealba Juan Alberto, Iborra Fernando.
Leben Salud (https://lebensalud.com.ar/) was born from the medical union of Río Negro and Neuquén, the Imaging Clinic, the Southern Radiological Clinic, the Southern Cardiovascular Institute and the Integral Cancer Center (COI), which began to offer a common way to respond to patients through High Valley
It currently offers its benefits through clinics and centers including in the city of Neuquén, Plottier, Generale Roca and Cipolletti.