Asian giants such as Changan, Huawei and CATL have come together to create an electric car brand that bears the name Avatr. In China they already sell a large SUV, which will soon be joined by this sedan named Avatr 12 and which they showed at IAA Mobility in Munich. And that debut in Europe can only mean one thing… And that is that we will soon see this electric super saloon on the old continent.
First announced in July, all the details of this fearsome Avatr 12 have now been revealed, a unique and robust electric sedan that will be launched in China first with two mechanical options. However, Both share a lithium-ion battery signed, as it is unlikely, by the giant CATL and has a capacity of 94.5 kWh.. Therefore, it is not as powerful as the battery used in the Avatr 11, which reaches 116 kW capacity. Although it is true that this 4.88 meter long SUV, sold in China from 300,000 yuan (38,295 euros), also offers a more modest battery with 90 kWh, where it has already achieved the CLTC cycle range of 630 kilometers. That is 100 kilometers less than signed by the one with the largest capacity.
This Avatr 12 promises a range of up to 700 kilometers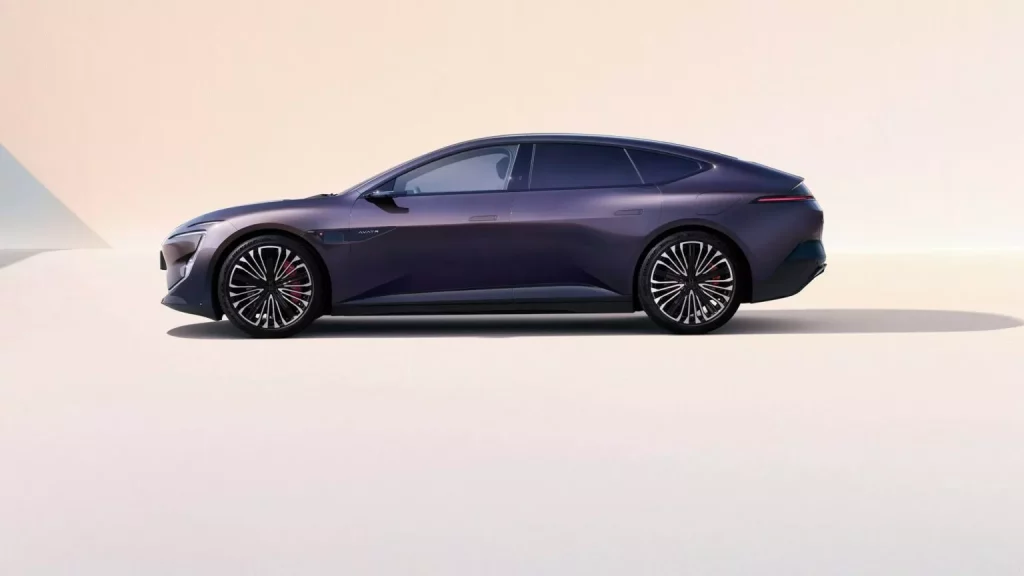 Coming back to the new Avatr 12, it is said that this battery will power a motor at the back of its access version. This engine produces a power of 230 kW (313 HP), which if this is not enough, you can always opt for the dual engine version. The latter, in addition to having four-wheel drive, increases the power to 425 kW (578 HP). Depending on the mechanical version chosen, The autonomy of this Avatr 12 ranges between 650 and 700 kilometers in the CLTC cycle which is more favorable than 'our' WLTP.
All this technology is hidden under the silhouette of an interesting sedan that somehow, especially when seen in profile, reminds of the sensational Mercedes-AMG GT 4 Doors. With this fast sedan from the star manufacturer, this Avatr 12 also has a close relationship in terms of dimensions, because its body measures 5.02 meters in length, which is only three centimeters lower than the German. And on top of this, it also hides an active rear spoiler that optimizes aerodynamics while driving.
Corpulent and with an interior that combines luxury and technology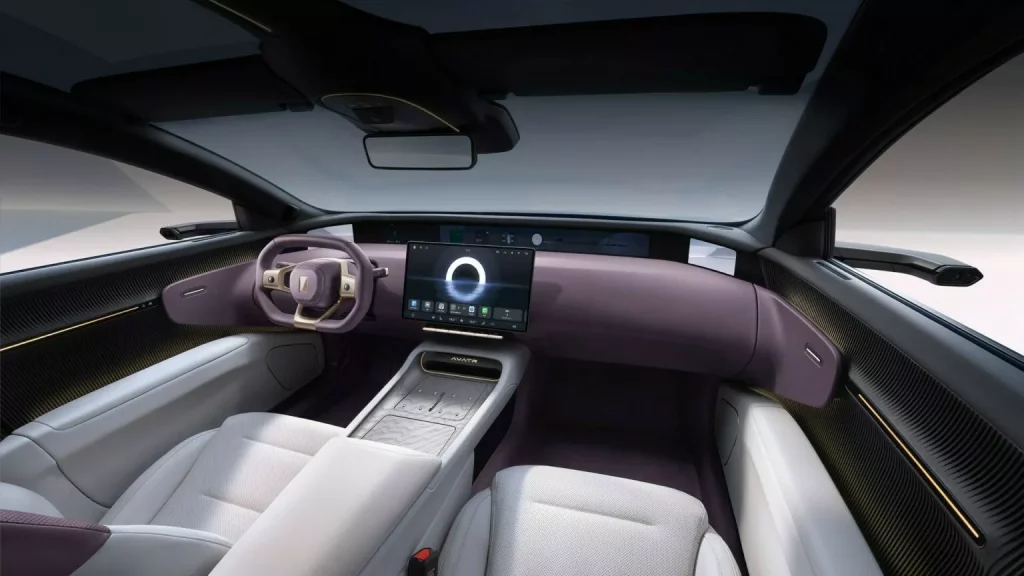 This Avatr 12 also measures 2.00 meters wide and 1.46 meters high, supported by a platform with a 3,020 millimeter distance between the axles. Outside The slim headlights with Full LED technology, the flush door handles and the absence of the rear window attract attention. a detail that we have recently seen in other new products such as the Polestar 4 and that helps enhance its Shooting Brake silhouette.
Equally interesting is the interior of this Avatr 12, where they promise the highest quality using noble materials such as Napa leather and unique modifications. But it's the technology that leads the cabin of this electric sedan, starting with a dashboard dominated by a widescreen screen of 35.4 inches and 4K technology. At either end are two more modest screens that function as digital rear-view mirrors.
Huawei has signed its autonomous driving system Avatr 12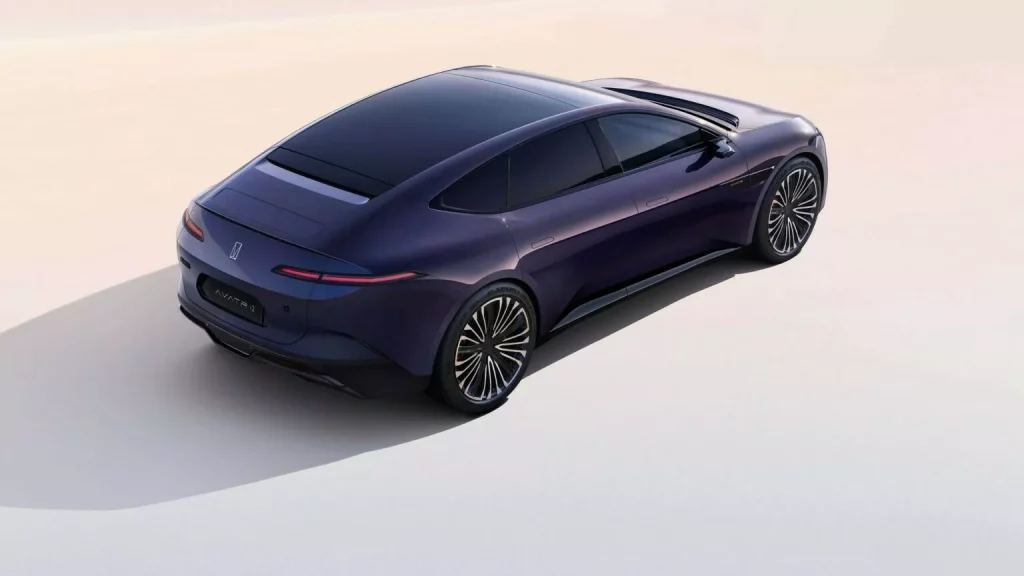 That spacious interior will be flooded with light thanks to a panoramic glass roof of 2.57 square meters and has an electrocommatic function. Meanwhile at night the ambient lighting system with 64 colors will be used. In addition, this Avatr 12 has a perfume sprayer and a sound system with 27 speakers.
As if it couldn't otherwise, it comes with an advanced driving assistance system. Huawei Advanced Driving System 2.0 which takes the information collected by no less than 29 advanced sensors, of which there are three LiDAR radars.
In China it will be sold this year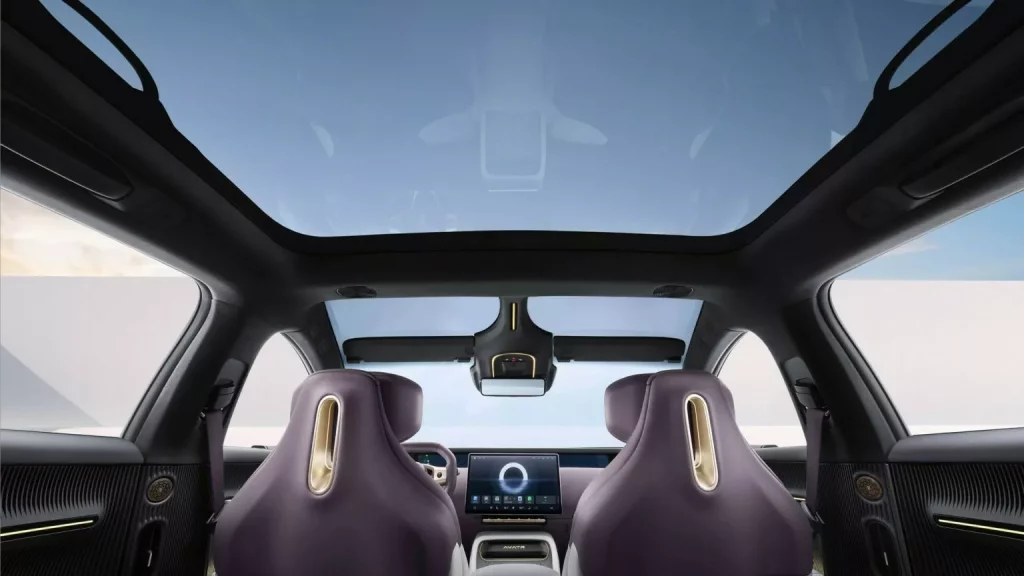 The Chinese prices for this amazing Avatr 12 have not been revealed yet. And it shouldn't take them long to make themselves known, because The company confirmed that they plan to start deliveries by the end of this year.