The Kativik Regional Administration (KRG) has just completed a major project to clean up former mining exploration sites spread across traditional Inuit territory, focusing on the most contaminated. However, much work remains to be done to repair the damage left by mining companies over decades.
Rusty barrels spilling old diesel, abandoned heavy machinery, metal structures deformed by time: the amount of waste abandoned by mining companies in Nunavik continues to be shocking in its magnitude.
In the early 2000s, the regional administration identified nearly 600 abandoned mining exploration sites. A report broadcast by Radio-Canada in 2006 caused a stir in Quebec and forced the government to act. In 2007, the KRG was awarded $4.1 million in funding to clean up the sites.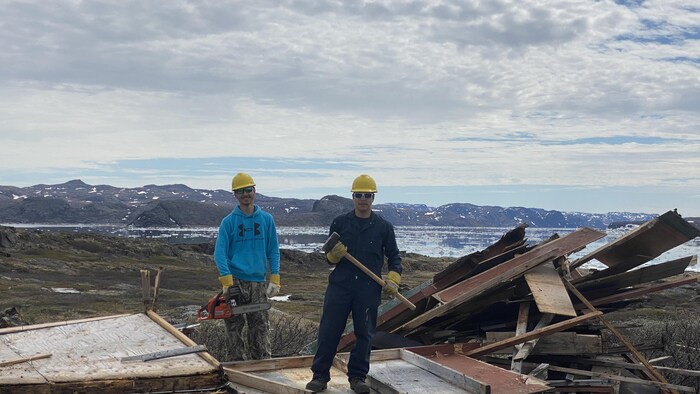 Community residents were hired to clean up camps abandoned by mining companies.
The mining industry also felt challenged and added $1.6 million to the cleanup operation through the Restor-Action Nunavik Fund.
After about fifteen years of work, this funding allowed the KRG to clean up a hundred sites.
A great challenge
The work is colossal both because of the immensity of the territory to be covered and because of the large amount of waste that is hidden there. Between 2007 and 2017, more than 300 tons of metal waste were removed from these sites. The total amount of waste removed will be known in the coming months.
The costs are staggering. It is not like cleaning a site accessible by a road. First we must go to the place by helicopter. Then you have to get the waste out of there. The quantity is very important with high weights. explains the coordinator of the KRG cleanup project, Aglaé Boucher-Telmosse.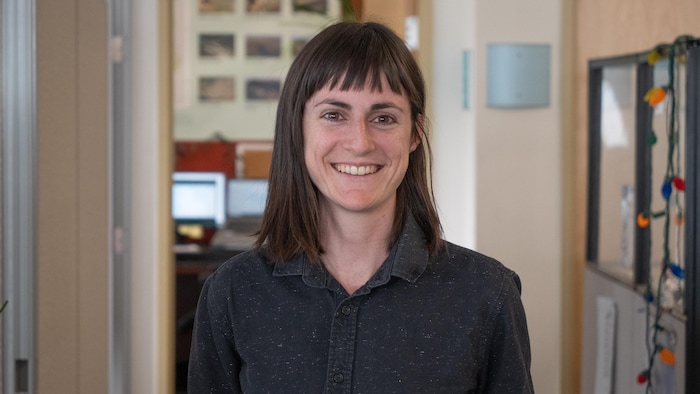 Aglaé Boucher-Telmosse leads the mining exploration site cleanup team for the Kativik Regional Administration.
Abandoned heavy machinery is moved by helicopter, camps are sometimes burned, and metals are sorted and sent to recycling centers. Surrounding communities are contacted and equipment is sometimes transported by local teams on snowmobiles.
However, the most difficult thing for ARK remains to remove the numerous abandoned fuel barrels. Some are empty, but thousands still contain diesel. They represent a great risk to the environment.
This causes spills on the ground and possibly into waterways. When it reaches a watercourse, pollution can spread over a large area. regrets Aglaé Boucher-Telmosse.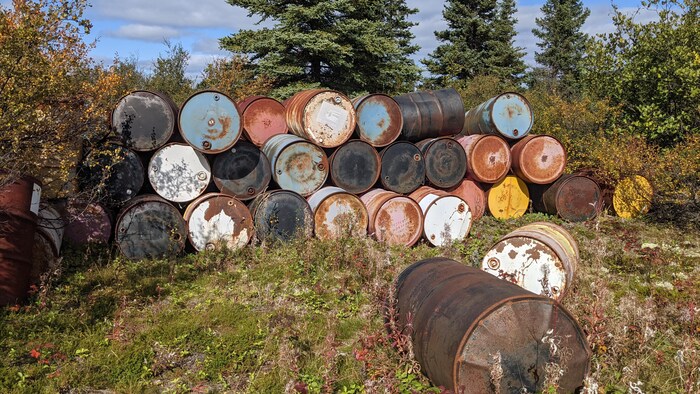 The barrels eventually rust and lose their seal, releasing the fuel into the ground and waterways.
Precisely to avoid this type of situation, several community members mobilized to participate in the cleanup efforts. This is particularly the case of Piari Kauki Gentes, from Kuujjuaq.
It is a satisfying job to see the before and after photos. You know you did something good for the environment. See barrels full, about to sink and watch them go he explains.
He was dismayed by the magnitude of the footprints left by mining companies in his territory. An old site near the community of Kangirsuk, where hundreds of barrels of rusted fuel were left abandoned, especially struck him.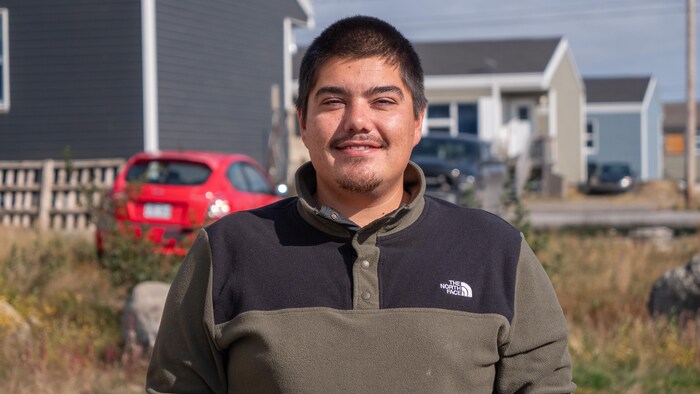 Piari Kauki Gentes is proud to have contributed to returning its traditional territory to its original state.
Even if they are empty, this shows how this company has polluted in the past. They are barrels that are used or sunk in the river. It is a "reality check" of everything that happened in our territory. adds the young father of Kuujjuaq.
Difficult inspections
Of the 600 sites identified by the regional administration, only 180 have been inspected and characterized. The KRG does not have the funds or manpower to travel by helicopter to all sites.
Therefore, it is difficult for the administration to ensure that mining companies follow the law and clean up old fields within 30 days of ending their activities.
It is quite rare for MRNF agents to come to conduct inspections in Nunavik. We would like to see this happen more often in the future or to reach an agreement with the KRG to fund these types of inspections, but this has not been done yet. adds Aglaé Boucher-Telmosse.
Even today, it is not uncommon for the regional administration to find new sites that were previously unknown. They are found by chance during inspection flights carried out by mountain pilots or by hunters traveling on snowmobiles in winter.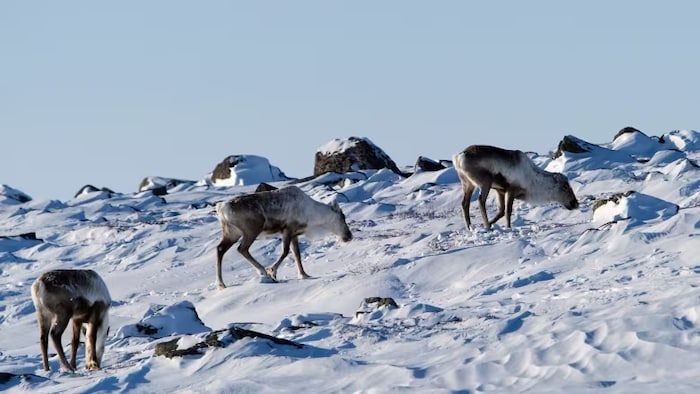 While some sites are very old, others are relatively recent and are reported to government authorities.
An old prospecting field a few dozen kilometers from Kuujjuaq, discovered four years ago, is of particular concern to the KRG. In total, 270 barrels of diesel were abandoned there, near a small river.
Therefore, there is a risk of 55,000 liters of fuel spilling and possibly reaching the Koksoak River, where many Kuujjuaq residents feed.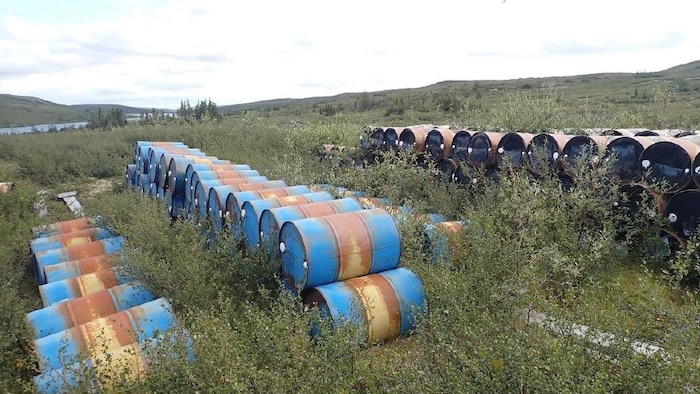 55,000 liters of fuel were abandoned near a watercourse, just a few dozen kilometers from Kuujjuaq.
We discuss it again every year with the government and ask what is happening with this site. (…) We often follow up and unfortunately we have no power to intervene. explains Aglaé Boucher-Telmosse.
More bite
This situation recalls the difficulty, for Quebec, of finding the former occupants of exploration sites, who sometimes disappear after a bankruptcy or a transfer of ownership.
The Makivvik corporation, dedicated to defending the interests of the Nunavik Inuit, would like Quebec to do more to prevent the abandonment of other places.
They have to set aside funds to clean up later. These are often small businesses that may not have a lot of money. They explore and leave, leaving their equipment. underlines the vice president of Makivvik and responsible for environmental files, Adamie Delisle-Alaku.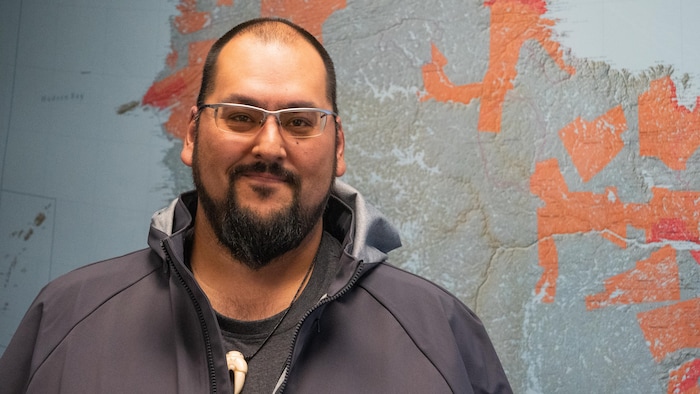 Adamie Delisle-Alaku will only be satisfied the day all sites are cleared of his ancestral territory.
In their view, the proliferation of uncleaned mining exploration sites amplifies the negative sentiment that many Nunavimmiut have toward mining companies.
We have been saying for decades that this is not done the right way. The Inuit, hunters and people from the communities say to each other: "they come, they leave everything there and they don't clean up again." explains Adam Delisle-Alak.
It celebrates the work carried out by ARK teams, but highlights that there is still much to be done to completely erase the traces left by companies over time.