A Department of Home Affairs (DHA) contractor on suspicion of illegally sending classified documents to an unsafe location was allowed to continue working in public service.
key points:
A former colleague said the man's approval allowed him to see the secret document
He is said to have sent confidential documents to his personal email address
A source said the man first removed the classification rating so that his movements would not trigger an alert
The man is accused of stripping "classified" status from files related to 500 departmental projects, before forwarding them to his personal email address for home access.
A person familiar with the "serious" breach of safety protocol told ABC that the contractor had removed the classification rating from the documents so his actions did not trigger an internal departmental alert system.
One of the man's former aides says he had an NV1 (negative test level 1) security clearance, which allowed him continued access to view secret documents, as well as temporary, supervised access to top-secret information. Apart from
His unauthorized activity is believed to have taken place from the beginning of 2020 until the man's contract expires in June 2021, and involving projects in the Home Affairs portfolio, including Australian Border Force data.
Senior DHA people are understood to have come to know about the breach in September last year when the organisation's cyber security unit found that the documents were sent externally.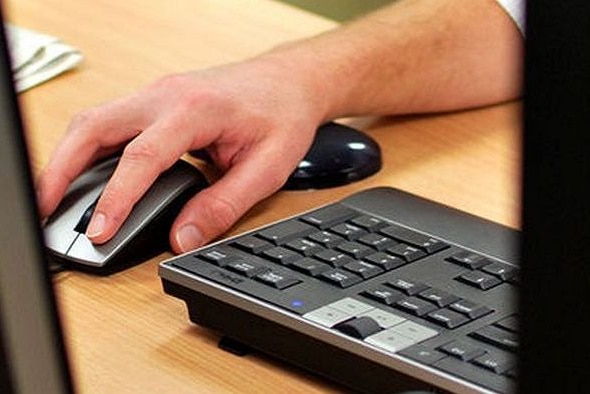 The contractor was then brought back for a meeting with the head of the department's intelligence wing, who questioned him about the breach of security protocol, as a result of which he agreed not to take on further projects with the department.
He was later hired for contract work on project management with another large federal government department, despite several former colleagues in the DHA's intelligence wing refusing to provide personal references.
'Strong integrity framework exists'
A spokesperson for Home Affairs told ABC it did not comment on individual cases, but said the department has "a strong integrity framework to detect, prevent and inhibit this behavior".
"Where inappropriate conduct occurs, including acting outside procedures, the Department takes action in close cooperation with partner agencies including the Australian Federal Police (AFP) and the Australian Law Enforcement Integrity Commission (ACLEI).
No formal intelligence breaches were recorded in Inside Home Affairs last year. However, ABC has been unable to verify whether any departmental investigations determined whether classified information was passed on to third parties.
ACLEI says it received 32 referrals from the Home Affairs portfolio for possible corruption between July 1 and December 22 last year.
Six of those incidents were investigated by the integrity body, with one being sent back to the department for further investigation.
Changing Commonwealth records without approval is a violation of the Commonwealth Crimes Act and a violation of the Department of Home Affairs' Department of Homeland Security directives.