The Korean firm recently showed us what has changed Hyundai Tucson 2024. Although it seems that the changes are limited, the fact is that, being familiar with the model, it is easy to appreciate the new grille and a revised lower skid plate to give the SUV a wider and especially planted asphalt stand. We also have headlights Parametric Gems updated.
We know that the rear will also have a slight change, but so far Hyundai has not shown us the images. One would expect subtle changes to the bumper and updated optics. They don't disappear either new wheel designs and a revised color palette. But the best of all is, without a doubt, inside, where we see profound changes.
The interior of Hyundai Tucson 2024
Hyundai Tucson 2024 aims to be like the latest generation models thanks to a completely reconfigured dashboard. It matches the Ioniq 5, which groups two 12.3-inch screens inside the same casing. As in crossover electric, the Hyundai logo on the steering wheel is replaced by four dots, which is Morse code for the letter "H."
Changes continue to dual zone climate control, which seems to have new physical buttons. Added to them are up to four rotary selectors. Both of these have built-in displays for temperature; while the other two sport a silver finish and appear to be for multimedia system volume and other functions.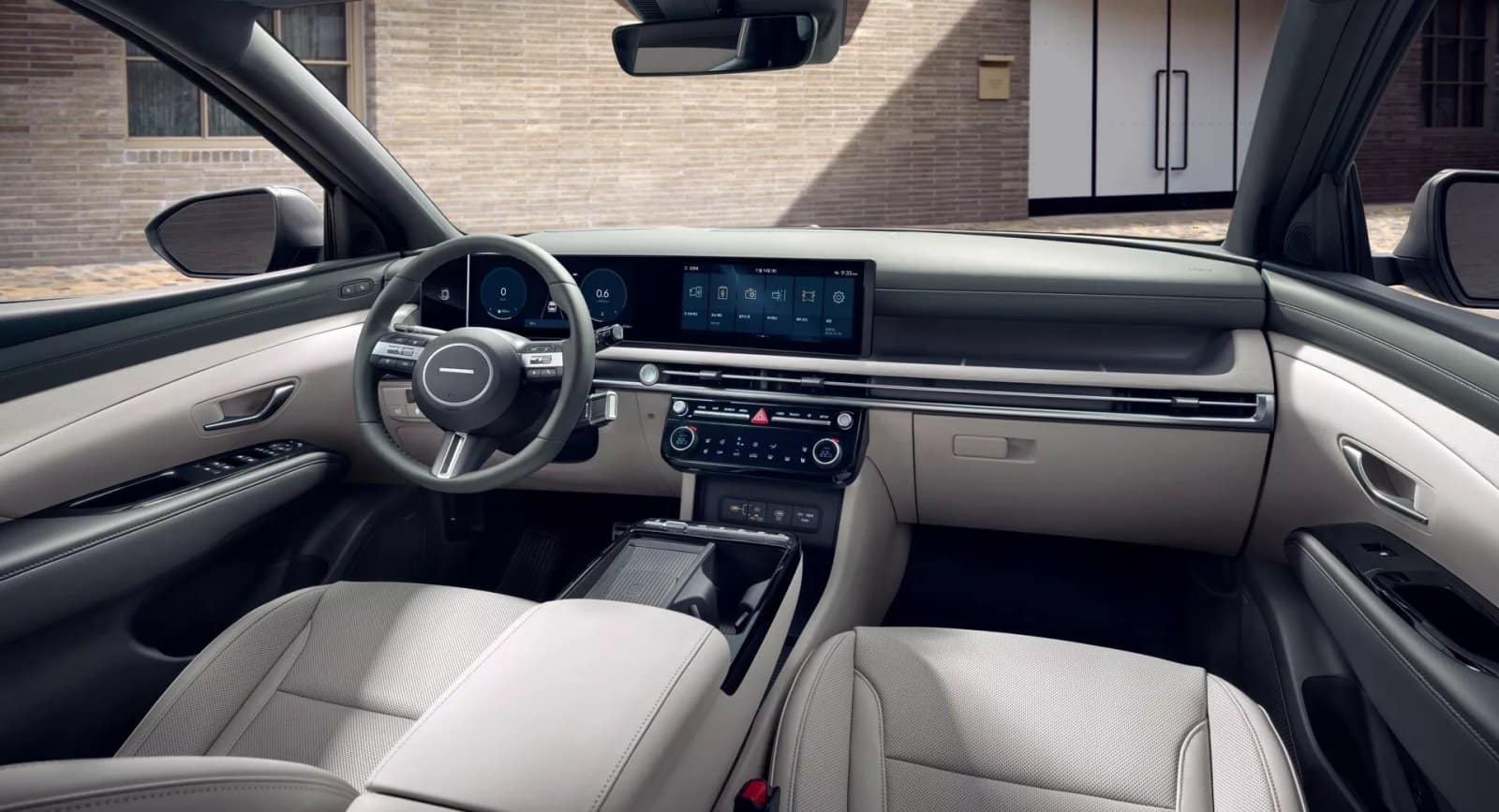 In terms of design, the central air vents are slimmer than before and appear to offer continuous ventilation throughout the dashboard, integrating the external air vents. Finally, the gear selector is moved to the steering column thus allowing the redesign of the center console.
In it we see a large wireless charging pad, two coasters and a row of buttons. There is currently no information about the mechanical offering the 2024 Tucson will have, but it is expected. a very similar – if not identical – scope where efficiency and fuel saving improvements apply. We will have more details soon.