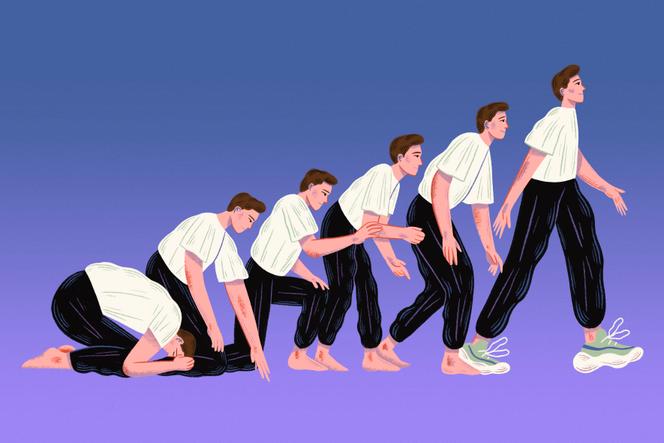 The first time I went on an overseas operation – in "OPEX", as they are called in the jargon – was in Côte d'Ivoire. I went there with the army for a mission of four and a half months, in 2005. I was then 25 years old, I had just left the High Mountain Military School, a selective course training non-commissioned officers.
Once there, we first had to secure an airport. Then we switched to additional missions, in particular convoy protection. Highway hijackers were rampant in the area. They killed motorists before robbing them. In the army, we are well prepared for combat but it was then that I became aware of the brutality of the terrain. These pirates did not stop at murder and looting, they also cut off the hands of the vandalized, especially those of the village chiefs, to resell them for cannibal purposes. With this mission, we were well served, on the sordid side. We were never able to catch these criminals, but they were arrested by the next French military warrant.
"I grew up in a village where the elders talked about their military service, and I enjoyed listening to them"
This first OPEX, I found it very creepy, of course, but it hadn't triggered anything in me. I thought that was the job. From a very young age, the army attracted me. I grew up in a village where the elders recounted their military service, and I took pleasure in listening to them. The action, the spirit of rigor and the notion of commitment are all aspects of the profession that fascinate me. What I didn't know, however, was that six years after my first overseas operation, another OPEX would trigger post-traumatic stress disorder (PTSD) in me, which punctuates my daily life today.
OPEX and Afghanistan
After Côte d'Ivoire, I was able, after a return to civilian life and new periods of preparation, to carry on with other external operations: in New Caledonia (a presence operation) or in Norway (in the NATO training framework). Then there were the overseas operations in Afghanistan. They were spread out from 2009 to 2011 around two mandates – the first of five months and the second of seven months – aimed at guaranteeing the protection of the population on the spot. During the second term, one of our missions was to secure a strategic road in the Kapissa region. The outbreak of my PTSD dates from this precise moment. I was at the head of a group of fifteen soldiers responsible for protecting legionnaires who were scraping the ground to locate and deactivate "IEDs" (improvised explosive device, improvised explosive devices). Below, we could see old Russian tank carcasses from the war in the 1980s.