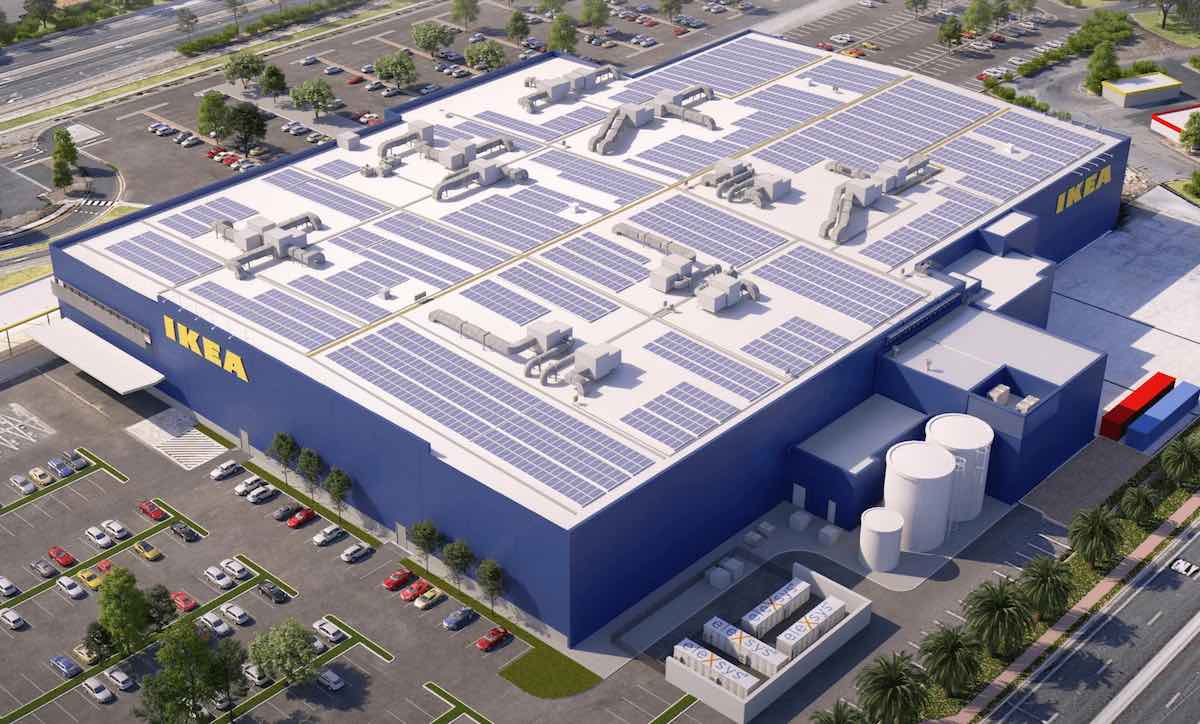 IKEA has inaugurated Australia's largest urban and commercial scale solar microgrid in Adelaide. The facility has over 3,000 solar panels and 3 MW/3.45 MWh batteries.
Ikea's new Alexis MicrogridWith an investment of $6.6 million, was officially launched this week and now Provides power to 70% of Ikea stores in Adelaide,
It is the largest grid-connected urban microgrid in Australia and consists of 3,024 PV panels generating 1.2 MW and a 3 MW/3.45 MWh battery the size of three 40 ft shipping containers.
The solar and storage microgrid facility was designed and built by Planet Arc Power and will now be owned and operated by Epic Energy.
IKEA is committed to being a circular and climate-positive business, but we can't do it alone.

This microgrid project is a perfect example of collaboration between the business community, industry and government to promote clean energy generation in Australia.

Peter Richmond, Head of Sustainability at IKEA Australia.
The microgrid was developed and built in collaboration with Ikea Australia, Planet Ark Power, Epic Energy, SA Power Networks and the South Australian Government.
As well as helping to stabilize South Australia's electricity grid, the microgrid will free up enough electricity from the state grid to power 370 homes for a year and is expected to save 890 tonnes of CO.2 every year.
The microgrid not only maximizes clean electricity generation in South Australia, but also avoids costly grid upgrades and supports the state's electricity grid, benefiting the entire South Australian community.

Jonathan Ruddick, CFO of Planet Arc Power.
Backed by a $1.95 million grant from the South Australian Government's Renewable Technology Fund, the microgrid will help improve local grid management and improve power quality for nearby homes and businesses.
South Australia has led the country in the adoption of solar power, with more than 40% of households now having rooftop solar panel systems. More and more companies are realizing that installing solar panels is a smart investment.

Tom Kotsentonis, South Australia's Minister for Energy and Mines.
more information: www.elexsys.com