Montreal's La rue des Femmes shelter is packed to the brim. When we visited on Thursday, a homeless woman was sleeping on a mattress in a meeting room and two other beds were set up in the corner of the hallway.
Because of lack of room, we reject up to 30 women a day laments the general director, Léonie Couture. They shouldn't sleep outside, it's too dangerous.
Unfortunately, we see much more. The number of homeless women who come to this organization has increased by 25% compared to last year.
The proportion of women among homeless people in Quebec is also increasing. This is a new reality that we discovered in the report of the Ministry of Health, presented on Thursday. Of the 10,000 homeless people registered in the province, 2,900 are women.
Home of the widget. Skip widget?
End of widget. Return to the start of the widget?
In Montreal, their proportion of homeless people increased from 23 to 29%. In the Laurentians from 19 to 26%. In Saguenay-Lac-Saint-Jean, from 32 to 37%. In the rest of the world, the proportion remains stable and in Laval a drop of five percentage points is recorded.
The difference is that many of the women, now completely on the streets, are in all kinds of distress and very deteriorated.
Claire Blanchard is camping in a Joliette park while she waits for subsidized housing.
Last week, Gatineau Mayor France Belisle captivated the public by revealing that a young woman was found giving birth in a wooded area.
The street, increasingly dangerous for women
According to the Montreal Single and Homeless Support Network, There is a deterioration in the condition of the women who come to our resources, their realities have become more complex and the psychological discomfort is greater..
Women tell us about an increase in the violence to which they are exposed. According to them, the streets are harder since the pandemic and solidarity is less and less present.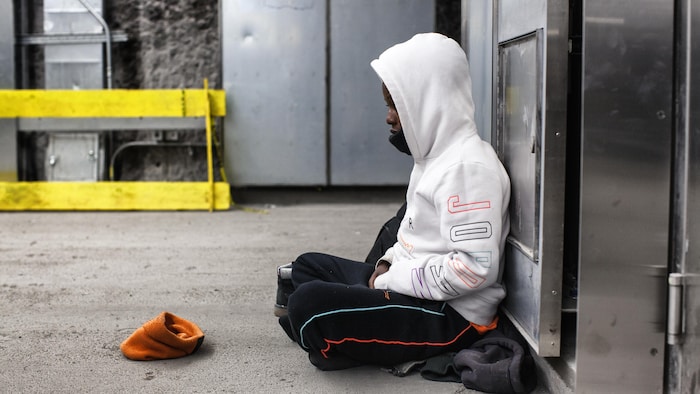 A woman searches at Montreal's Beaudry subway station.
They attack us all, they rob us, says Juliette Roussel near the Montreal Convention Center. She lost her home in February and is trying to find a place in a shelter.
She says she was beaten by a man who stole her money, cell phone and identification documents. I don't have anything, fuck everything.
Beneficiary of social assistance, his income is not enough to find a small home. I am no longer capablehe said crying.
I have never lived (on) the street. It's difficult for me, I'm afraid. It's too dangerous here. I'm afraid for my life, afraid of dying.
The only thing I want is to have a place, my home… Peace. And get off the street.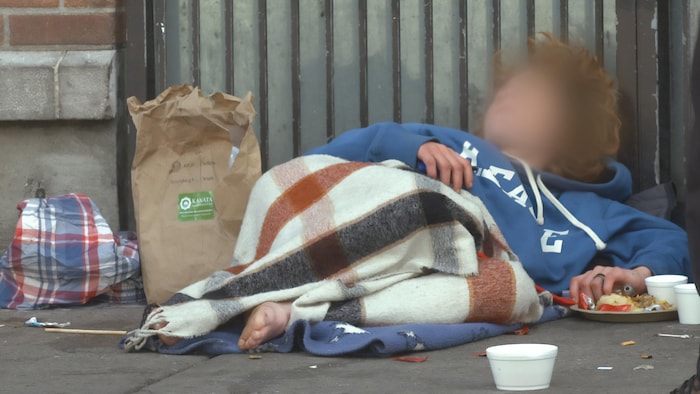 25,000 women refused shelter last year
Lack of space results in many denials of access to accommodation resources. In 2022-2023, the five houses of the Association for the Prevention and Fight against Women's Homelessness (PPLIF) recorded 25,119 such refusals.
The PLIFF brings together five accommodation resources for women in difficulty: Passages, Auberge Madeleine, La rue des Femmes, La Maison Marguerite and the Maisons de l'Ancre.
The causes of female homelessness
The report from the Ministry of Health and Social Services indicates that women are often on the streets due to abuse (24% compared to 6% of men).
The loss of their home is also explained by a conflict with their spouse (18% compared to 12% among men). On the other hand, they are less likely to mention a substance use problem (16% vs. 24% among men).
With the major summit on the homeless crisis taking place on Friday in Quebec, city mayors and the Quebec government will try to find solutions to this unprecedented crisis.