Sunday, July 24, 2022 – 09:53 WIB
Police stand guard at the Duren Tiga police compound, the official home of Inspector General of Police Ferdi Sambo, during a pre-reconstruction of the police shooting that killed Brigadier J, Jakarta, Saturday (23/7/2022). Photo: Ricardo/JPNN
jpnn.comSOUTH JAKARTA – Inspector General Dedi Prasetyo, the head of the Public Relations Department (Public Relations Chief) of the National Police, corrected information about the damaged closed circuit television (CCTV), as previously reported by the former South Chief. Jakarta Metro Police, Combes Old Herdi Susianto.
Inspector General Deddy needs to straighten out the information about the damaged CCTV so that there are no further speculations that will explain the problem.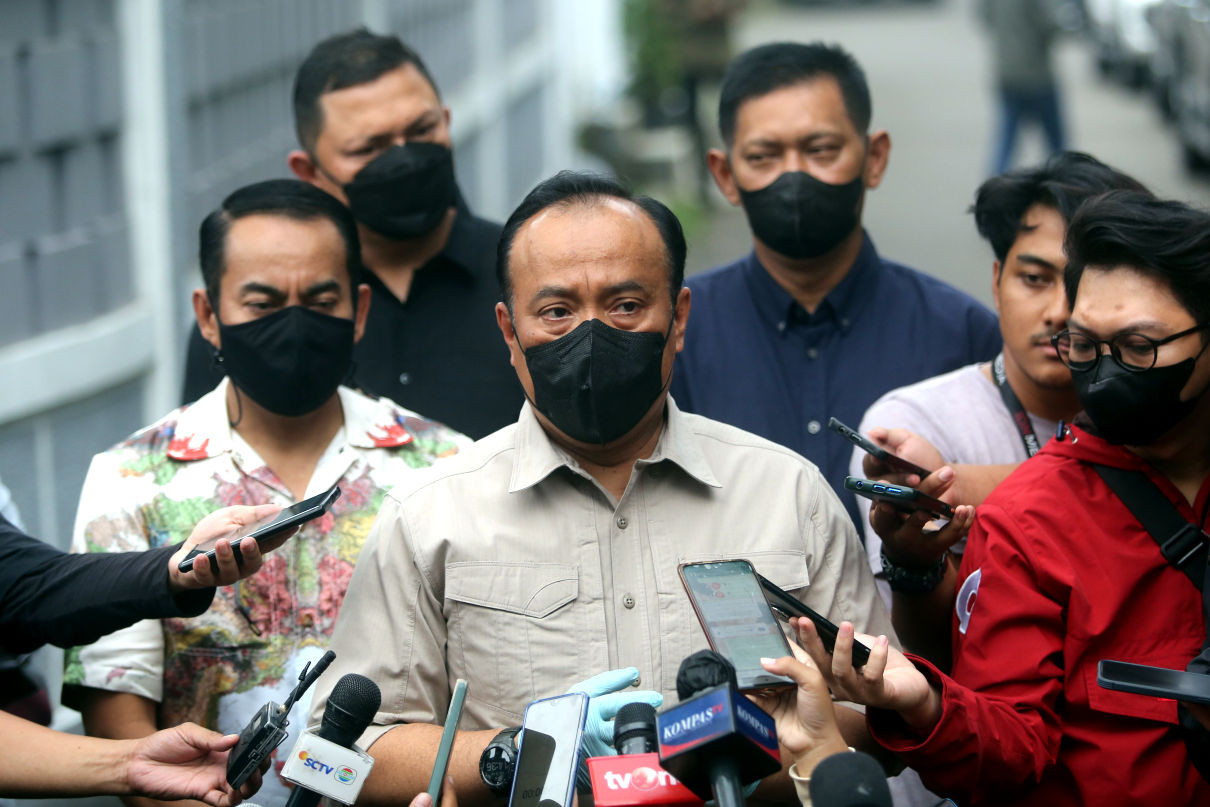 Head of Public Relations Department of the National Inspector General of Police Dedi Prasetyo delivering a press statement at the official residence of Inspector General Ferdi Sambo, Duren Tiga Police Complex, South Jakarta on Saturday (23/7). Photo: Ricardo/JPNN
"There is still some media circulating that says CCTV is broken, then why got another CCTV," said Deddy in South Jakarta, South Jakarta on Saturday (23/7).
The two-star general also pointed out which CCTV had been damaged and which surveillance camera footage was found by investigators.
"The South Jakarta police chief damaged the CCTV at TKP (Ferdi Sambo's house), but investigators found the CCTV on his way to the scene," he said during a pre-reconstruction gunfight between the brigadiers. J and Bharda E, at the home of Inspector General Ferdi Sambo.
In addition to surveillance cameras in the police housing complex around Ferdi Sambo's home, investigators have also found CCTV footage at other locations.
"Similarly I say, investigators have found CCTVs from Magalang to TKP (Jakarta, ed.)," continued Inspector General Dedi.