In a show of local gratitude for the efforts of the Orange County Fire Authority (OCFA) as they help Northern California firefighters fight the scorching Dixie Fire, the Irvine Rotary Club called on OCFA Fire Station #6 in Irvine on August 26 to requisition. Distributed 120 bags of items. .
The bags kept by Rotary Club members contained snacks, water bottles, toiletries, socks, a handwritten note and special wipes that remove carcinogens from fires.
Rotary Club members said they want to do anything they can to help firefighters have an easier time while assisting Northern California firefighters. Cal Fire reports that nearly 700 homes have already been destroyed.
"When we heard about the fire in the north, we wanted to reach out and show our firefighters that they had community support," said Rotary Club member Annabella Bonfa.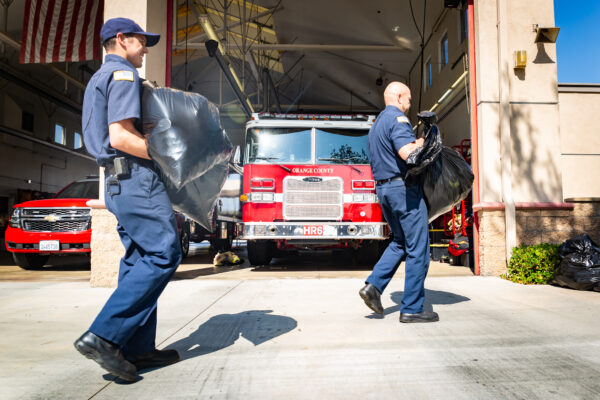 "We're so proud of them, it's such a scary time right now, there's no end to the fire, they're risking their lives out there so we reach out to our city council, we reach friends, we go to the kids Arrived and put these packages together."
There are currently approximately 50 OCFA personnel fighting the Dixie Fire, including a Type 1 engine strike team, a bulldozer, a large heli-tanker for water drop and a Type 3 engine strike team. There are also 25 overhead personnel, who help maintain fire control operations.
Irvine council member Anthony Koo said he is looking forward to partnering with the Rotary Club to help firefighters.
"First responders and especially firefighters are really on the front lines of protecting our communities and protecting our neighborhoods, and when we see groups like the Rotary Step being selfless and giving, it only strengthens our neighborhoods and communities. So I'm very excited to be here to join the Rotary Club and contribute back to the cause of our true heroes in the community," Kuo said.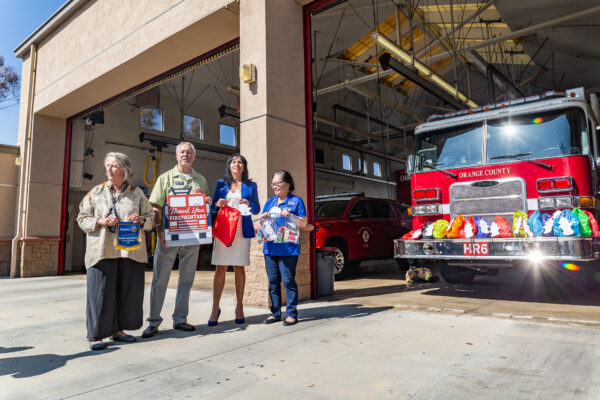 The club also handed out a sizable card signed by several people, which Rotary Club Irvine President Cedric Campbell used as a way to show firefighters that the community is there for them, even if they would not physically fight with them.
"A huge thank you for the generosity and the support of the community, it means a lot," said Sean Doran, public information officer for the Orange County Fire Authority, adding the personal notes brought a big smile to his face.
"Our firefighters are away from their homes, families, fellow workers, putting their lives on the line for the community, so we thank you for giving us a pat on your back here at home."
Additionally, firefighters in the north are working on a structured defense where they are preparing homes in danger of burning, laying hoses on hillsides, and so on. They will be there for about 16 days.
Despite many personnel being redeployed, Doran said cities in Orange County are still being well protected.
.
This News Originally From – The Epoch Times