A man who killed seven people in the 2008 shooting in the capital Tokyo has been hanged in Japan.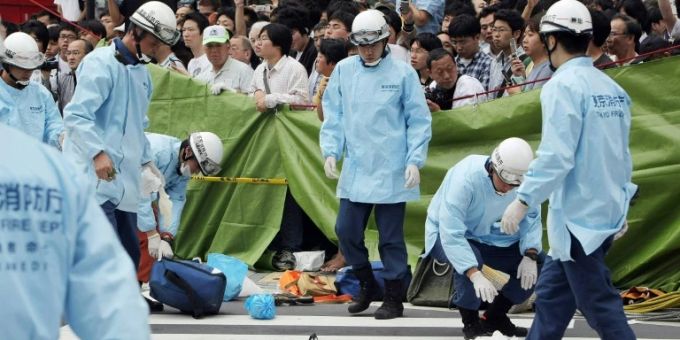 in short needed
In 2008, a bloodbath in Tokyo caused panic.
Justice Minister Yoshihisa Furukawa on Tuesday confirmed the country's first executions this year. He approved the execution of the death penalty after "extremely careful consideration".
Tomohiro Kato, now executed, rammed a truck into a mob in Akihabara District on June 8, 2008. Then the 25-year-old youth indiscriminately attacked the passers-by. He killed seven people and injured ten others before being arrested.
After his arrest, he told police: "I came to Akihabara to kill people. It doesn't matter who I killed." She had previously announced her actions online, complaining about her loneliness and her unstable job. She apologized in court for the crime. Kato was sentenced to death in 2011 But the country's Supreme Court upheld the sentence in 2015.
Japan is one of the few industrialized countries that still retains the death penalty. In the country, executions are carried out, usually several years after the sentence – and sometimes only hours after prisoners have been informed of the upcoming execution.
Most recently, three convicted murderers were hanged last December. There are currently more than 100 prisoners on death row in Japan. Human rights groups have repeatedly criticized Japan's adherence to the death penalty. However, there is widespread popular support for the death penalty.
More on the topic:
Execution Death Penalty Internet Court

---