It was included in the Fortune 500 list for the tenth consecutive year; He was ranked 311th in 2021, moving up from his position.
Tractor-Trailer InvolvementS Peterbilt and Western Star for the fleet JB Hunt contributed to the growth of the company in this 2022, which also It was ranked 311 on the Fortune 500 list.
Releasing summary of 2022 best practices, US transportation company highlights Grown its fleet by adding Peterbilt and Western Star tractor trucks For your dedicated service fleet. In addition, they also renewed part of their service fleet. Intermodal and Final Mile Services (FMS).
It should be noted that JB Hunt handles multiple modes of transportation; In its dedicated service division, it operates more than 10,500 trucks and tractor-trailers in approximately 600 accountsMakes JB Hunt the largest dedicated provider in the United States.
The company emphasizes that by consistently handing them the same customers, its operators have the opportunity to build relationships and become familiar with customers, all while providing a quality service.
ALSO READ: JB Hunt goes for alternative energy to reduce emissions in transport
Benefits and Recognition to Operators
This concern for its operators has kept JB Hunt as one Leading Employer in the US Transportation Industry, Apart from vehicle renewal, the company has improved benefits for its employees.
For example, operators Successful in reducing the waiting period for health insurance benefits from 90 days to 30 days by 2023Which means that after only 30 days of employment, you may be eligible for health insurance, dental insurance and vision insurance, among others.
They combined with reducing the waiting period Mental and Emotional Health ResourcesFertility treatment options and extended driver disability.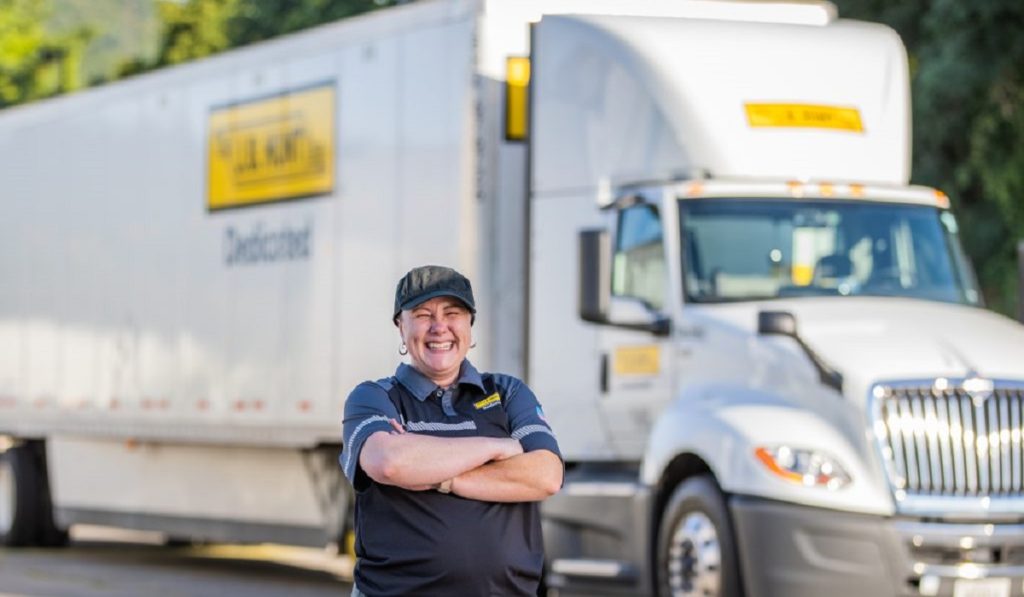 JB Hunt organized one of the events to be held with operators this 2022 at its corporate headquarters for the 69 drivers who were recognized for achieving the milestone. 2 million miles or more without accident.
In total, the company awarded over $900,000 Safe Driving Bonus for your million mile drivers, It's a surprise celebration for JB Hunt, the second driver to reach five million miles without an accident.
May interest you: JB Hunt expands operations in Mexico due to near-term development
JB Hunt A Fortune 500
JB Hunt, which has operations in Canada, the United States and Mexico, was included in the list this year Fortune 500 for the 10th consecutive year, The company moved up from its position in 2021 to rank 311.
It should be noted that the Fortune 500 is an annual list published by Fortune magazine that ranks America's 500 Largest Companies By the total revenue for the respective financial year.
According to Fortune, the companies on this year's list account for two-thirds of America's gross domestic product, with revenues of $14.2 trillion.
Additionally, in February 2022, JB Hunt was also recognized by Fortune One of the most admired companies in the world.
We Recommend: JB Hunt Has Opened Its First Relocation Services Facility in California
environmental commitment
This year was episodic for JB Hunt environmental issuesas he announced his ambitious Target to reduce carbon emissions by 32% by 2034Taking 2019 as the comparison base.
Specifically, JB Hunt will focus on three key areas to reach its 2034 emissions reduction target: Incorporating alternative fuel equipment into your fleet, expanding the use of biogenic fuels and improving fuel economy (miles per gallon with diesel engines).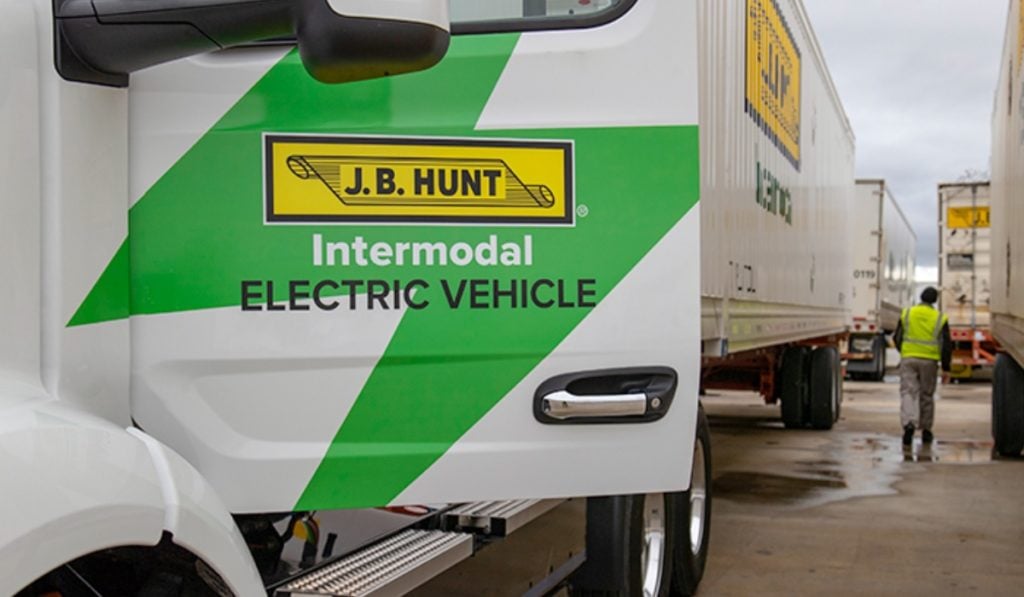 Reaching the ambitious target depends on significant progress in the development and availability of new industrial technology and the necessary infrastructure.
Examples include developments such as: Ongoing improvements in commercial motor vehicles, charging infrastructure and refueling, expanded capacity in the electric grid, greater availability of biogenic fuels, and incorporation of more energy resources with lower carbon intensity.
JB Hunt is expected to reduce the intensity of carbon emissions a Positive impact on the entire supply chainHelping many customers reduce their overall carbon footprint.
JB Hunt operates the largest company-owned intermodal fleet in North America With over 113,000 53-foot containers, there are plans to expand to 150,000 containers in the next three to five years.
We invite you to listen to the new episode of our Ruta TyT podcast: