Actor Johnny Sibillie This fall, in the third season of its bi-weekly digital series Logo Live, he vows to "improve our overall queer experience."
HuffPost has gotten a sneak peek of the new season, which will debut on November 2 on Logo TV's social media platforms, from the aforementioned trailer. The wave of new episodes includes in-depth interviews with American Horror Story actress Angelica Ross, RuPaul Drag Race alumnus Derrick Barry, and former The Bachelor star Colton Underwood and others.
Sibillie, whose Hollywood credits include Pose and Khaki, told HuffPost that each of his guests brings a "unique queer look" to pop culture and hot news topics that challenge conventional wisdom about LGBTQ life.
"This is the wealth that Sophie has chosen … this show that 'we are for us' gives us so many opportunities to talk to our queer stars, those on the rise, and those who guard their heritage," she said Sybillie. "Isolation of this section is very important to us."
Some viewers may be surprised by the presence of Underwood, who appeared gay in April. The Indiana native was accused of "monetizing" the queer experience after he made a deal with Netflix to document his weekend trip on an upcoming reality show, where Olympian Gus Kenworthy served as his "gay guide".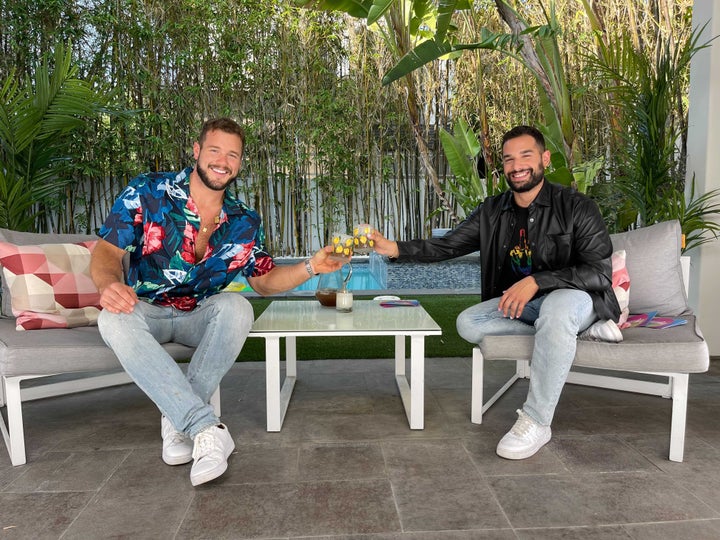 Describing Underwood as "one of the kindest guys I've met," Sibillie said he thought audiences would be pleasantly surprised.
"I think many of the objections were understandable," he said. "But I always want to get to the bottom of the matter, and the only way to do this is to make room for these conversations. Whether people agree that Colton has a platform is their choice, but currently he does. And as a queer, I'd rather be there to help him help us and our stories than turn a blind eye to him. "
The third season of "Logo Live" takes place at an opportune time for Sibyllie. Earlier this year, he received acclaim for his recurring role in Hackers as Wilson, a water service worker and Marcus's occasional lover, manager Deborah Vance (Carl Clemons-Hopkins). It was announced last month that he has joined the cast of Peacock's upcoming "Queer as Folk" revival as a regular on the series.
"I've been fussing around on social media and in these listening rooms for years, so it would be foolish not to admit that my dreams are coming true," Sybillie said. "This pandemic lit a fire in me to keep living, creating and, most importantly, dreaming."
Season 3 of "Logo Live" will premiere on November 2 on Logo's Instagram, Facebook and YouTube channels.
fbq('init', '1621685564716533'); fbq('track', "PageView");
var _fbPartnerID = null; if (_fbPartnerID !== null) { fbq('init', _fbPartnerID + ''); fbq('track', "PageView"); }
(function () { 'use strict'; document.addEventListener('DOMContentLoaded', function () { document.body.addEventListener('click', function(event) { fbq('track', "Click"); }); }); })();