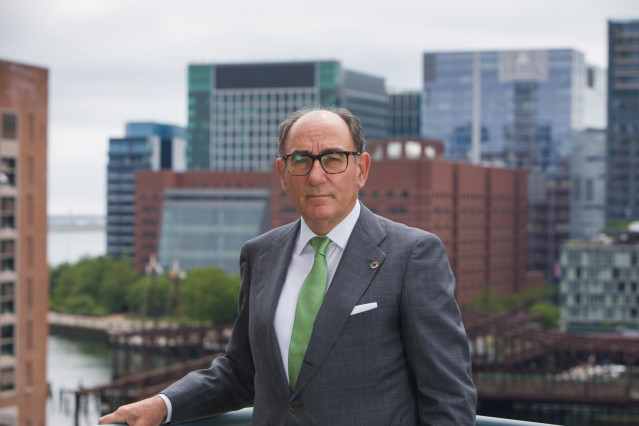 Iberdrola has seen the reactivation of its 'megaproject' of the network between the United States and Canada to supply clean energy to Massachusetts, with a total estimated investment of approximately $950 million (approximately 951.5 million euros), according to the Court of Justice of the Supreme Court. Afterwards. Maine has declared unconstitutional the referendum that crippled electrical interconnection last year.
In this way, the group headed by Ignacio Sánchez Galán sees how one of its flagship projects in the United States, the so-called New England Clean Energy Connect (NECEC), is unblocked.
In the project, which received the green light for all authorizations in early 2021, $450 million (about 450.7 million euros) had already been invested in its development.
Citizens of the state of Maine voted in a referendum last November against building a project developed by Central Maine Power, a subsidiary of Avangrid, together with Canadian Hydroquebec, a decision that was passed by the Supreme Court of Maine. Now declared unconstitutional.
In a statement, Avangrid recognized that the Court of Justice's unanimous decision is "a victory for the expansion of clean energy, transmission and decarbonization efforts in Maine, New England, and across the country."
The company stated that "it is time to move away from the 'status quo' of fossil fuel companies, who will undoubtedly continue their fight to maintain their hold on the New England energy market", warning that these companies have not taken the lead on the project. fought against. Presenting challenge after challenge in a desperate attempt to retain its share of the market, by every possible legal means".
Avangrid also highlighted that this interconnection project is good for Maine, "as it generates hundreds of jobs and hundreds of millions of dollars of investment in the state at no cost to Maine" and will offer lower energy prices. , thereby helping to defend "against the wild". The volatility in prices is now being experienced by men who depend on fossil fuels."
In partnership with Hydro-Québec, the project is expected to transport clean hydroelectric energy from Quebec, significantly reducing carbon emissions in New England.
1.200 MW.
Power Transmission 'Megaline' will provide 1,200 megawatts (MW) of renewable hydropower to the New England Power Grid in Lewiston, Maine.
All costs will be borne by Massachusetts Electricity customers. Once built, NECEC will be the largest renewable energy source in New England and represent a fundamental energy shift away from the use of fossil fuels while providing lower energy costs in Maine and New England.
This 145-mile line is built on land owned or managed by Central Main Power. The project will create more than 1,600 skilled jobs during a two-and-a-half-year construction period and provide $200 million to improve Maine's power grid, thereby securing power service from Maine.