Initially, Mexican authorities in Baja California Sur failed to report the violent death of 73-year-old Rodney "Rod" Butler Davis, abducted on October 25 in the Juncalito Beach area of ​​Loreto and killed on November 7, 27.3 kilometers from Playa El. Found lifeless at a distance. Juncalito, specifically on the stretch of Loreto road – Ciudad Insurgente kilometer 71, on the right side of the road – by Antena telmex-, 50 m at an interval.
The State Attorney General's Office (PGJE) reported the capture of alleged kidnappers Esteban Varela alias "El Tigresa", 26, and Yishel Carolina Mendoza, 41, both from Comondu, as of November 10; Lisandro Villegas Mendoza, 24, of Loreto; Fernando Ruelas Obregón, 24, lives in Guadalupe Victoria, also in Loreto.
The second tragic homicide downplayed by the government was that of an American, 25-year-old Shankella Brenda Robinson, originally from Charlotte, North Carolina, who traveled to the tourist resort of Los Cabos to celebrate a friend's birthday Was.
On Friday, October 29, at 5:00 p.m., Shankella's friends first contacted emergency numbers, the operator of the communications center (C2) received an alert from Venter Esse Donovan, a friend of the victim, both originally from North Carolina. Were .
"They reported that in the Puerto Los Cabos subdivision, support was requested from the paramedical unit as they were treating a man who was having seizures, arriving at 5:25 p.m.," Los Cabos police officers told.
Also, that there was already a general practitioner treating the patient, who said that the 25-year-old girl "with poor verbal response in a state of intoxication with stable vital signs"but was declared dead for not answering "14 CPR sessions, 5 doses of adrenaline and 6 shocks", according to the report.
Per protocol, the Los Cabos police called an agent of the Ministry of Public Affairs to initiate the file SJC/3063/2022/NUC.
first medical report
Dr. Carolina Beatriz Ornelas Gutierrez from Private Hospital American Medical Center, Police officers were informed of the events at the Villa in the Puerto Los Cabos subdivision, Fundadores Beach Club section.
He remarked that at 2:13 p.m. he requested a counseling service for Miss Shankella Brenda Robinson, as she informed him that she had drunk too much and wanted to give her an IV.
At 3:15 p.m. general practitioner Carolina Beatriz Ornelas Gutierrez arrived, where she saw a woman with "poor verbal response, intoxicated and with stable vital signs", what's more "dehydrated, He advised his friends to transfer him to the hospital, but they insisted that they treat him on the spot, for which "proceed to the channel without success ", Refers to the story of Dr.
At 4:20 p.m., Robinson presented with a generalized tonic-clonic seizure,"with sphincter relaxation lasting less than a minute", in that moment "Your friend's name is Venter Donovan" Dial 911 to request an ambulance, in the process the patient has shortness of breath, a low pulse, and rescue breathing.
At 4:49 PM, the general practitioner mentions to Shankella that "He stopped feeling her pulse and started CPR with the help of a friend." until the ambulance arrived. Thus the CPR sessions continued, giving a total of 14, five doses of adrenaline and six shocks.
Shortly after, at 5:25 p.m., Los Cabos police arrived to guard the site and at 5:57 p.m., Robinson had no pupillary reflexes, pulse, or asystole, prompting the doctor to pronounce him dead.
At 6:35 p.m., the Los Cabos police communicated with the Public Ministry, attended by Julio Daniel Coetzin Carmona, for prompt attention.
spanking video
The death certificate issued by the Ministry of Health -No.220057239- completely negated the clinical report of the doctor American Medical Center, The autopsy performed on Shankella Robinson's remains confirmed the cause of death: severe spinal cord injury and dislocation of the atlas. The official report was prepared on 4 November by forensic doctor René A. Galván Oseguera.
Despite everything, the clinical report provided to the authorities indicated that he passed out at 2:13 p.m., that the emergency was attended by private medical personnel, that a pulse was not felt at 4:49 p.m. and CPR work, that is two hours and 36 minutes that the young woman apparently fought for her life.
However, the death certificate and autopsy revealed that "The estimated time between injury and death was 15 minutesS", so there is a huge difference between the first report and what has been laid down by the authority.
A video leaked on social networks along with the death certificate of the young American completely debunks the medical report presented by the doctor. American Medical Center. Shankella is seen naked, being brutally beaten by her supposed friend Dezhane Imani Jackson; The 17-second recording ends with the girl sitting on the carpet, her legs spread, semi-conscious and her hands over her face in a daze. No one intervened even though people were there, they only recorded with their cell phones.
The government of Baja California Sur covered up the incident until November 16, 19 days after Robinson's death.
President Victor Manuel Castro Cosio was completely unaware of this assassination and the kidnapping and murder of Rod Butler, an American.
"I was unaware of the alien issue, and that the media revealed just yesterday, look how difficult this issue is, that the media revealed it," he would express.
The Southern California authority was forced to issue a bulletin, as the United States government and the American media confirmed an investigation launched by the Federal Bureau of Investigation (FBI) into Shankella's murder.
"The PGJE continues to investigate the death of a foreigner in San Jose del Cabo. Complete field and office procedures to clarify the facts that a foreign-born female individual committed suicide at a beach club on October 29. Lives were lost," the governor said.
Shankela's last journey
The young American's trip with his "friends", which began on October 29, ended in tragedy inside a villa located in Padre Kino, Puerto Los Cabos subdivision, Fundadores Beach Club San Jose del Cabo section, Los Cabos municipality.
Shankela's mother said, "He went to college with them, one of the boys claimed to be his best friend."
The 25-year-old woman stayed at the villa in San Jose del Cabo with her so-called friends from the United States: Dezhane Imani Jackson, Nazeer Wiggins, Malik Dyer, Venter Aces Donovan, Khaleel Cook and Elise Hyatt.
Dezanne will be celebrating her 26th birthday in the Southern California destination, and that's exactly what appears in a video broadcast and leaked on social networks, where she can be seen brutally spanking Shankella, who is not was taken only from his life.
The criminal investigation report establishes a missing sum of $17,000 from the deceased, money that has not been reported and was not found in the ministerial review.
According to unofficial information received by ZetaOnce this incident happened, all the girl's friends returned to their hometown, taking advantage of the inaccessibility of the medical report.
"He was her best friend, he went on family trips with us, we never thought it would hurt him. He came home when he returned, visited us for four days, he stopped when he Turns out we've found the autopsy and the cause of my daughter's death," the girl's mother told US media.
As recently as October 5, the US State Department issued a travel advisory for Baja California Sur: "Please take extra care due to crime. Criminal activity and violence can occur throughout the state. There are no travel restrictions for US government employees in the state of Baja California Sur, which includes the tourist regions of Cabo San Lucas, San Jose del Cabo and La Paz.
Similarly, the United States Embassy in Mexico reported: "We are aware of the matter and are working with the Mexican authorities to provide the most appropriate consular services."
the farewell
"She never misbehaved with anyone, no one could say a bad word about her, because Shankela was such a nice person," the mother recalled.
His death was followed around the world, in the United States it generated a rapid movement of family, friends, people who joined the cause, sports stars, and stardom.
Family starts petition to raise money for girl's funeral
"My name is Quilla Long, Shanquella Robinson's sister. My beautiful sister #ShanquellaRobinson recently went on a trip to Cabo, Mexico with people she thought were her friends. During this trip, she was found dead His associates claimed that he died of alcohol poisoning, but the Mexican government's death certificate contradicts this claim, as it states a broken neck and a broken spine and the time of death, which is not the same as these. Occurs 15 minutes after injuries. , We are facing a tremendous unexpected financial burden and much grief as we prepare for our sister's burial. Any support that can contribute to our legal fees and other significant expenses is greatly appreciated.",
Donors include Kyrie Irving, a professional basketball player, who donated $65,000; real estate tycoon and billionaire Grant Cardone with $25,000 in support of the family; John Legere, American businessman, former CEO and chairman T-Mobile US, who used to work AT&T, Dell, Global Crossing and is part of the CTIA Board of Directors, having donated $40,000; Kemba Walker, basketball player, $20,000; Stormi Wellington, renowned American entrepreneur, author, television personality and politician total life change, Donated 5 thousand.
Other celebrities, friends and family have joined the cause, which managed to raise $321,938 in two days.
governor unknown
Before the cases of the two foreigners killed in the BCS were made public, Governor Victor Castro Cosio was unaware of the facts.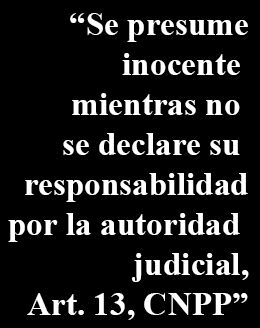 Twenty days after Shankella's death and Rodney Butler's kidnapping, he announced:
"They'll excuse me, but the matter hasn't been presented at the security desk today, it's new to me, I say this with all sincerity, I don't know the matter, how the person you're referring to died, but I look into the investigation immediately so that the Attorney General's Office can keep the community informed about this matter," he acknowledged.
Regarding the involvement of US federal officials in the investigation, "we are in the best disposition to cooperate, that those responsible turn themselves in to North American justice if there were acts of this nature, that the truth was unknown," he concluded. Removed