Bordeaux, betrayal and black supremacy.
This is the result of the King family, led by the patriarch-turned-connoisseur of wine, Reginald James King (Isaiah Whitlock Jr.). A surgeon and father of three children, he is the proud owner of The House of the Kings, the world's premier vineyard in the Napa Valley.
However, after King's sudden departure from the family franchise, his heirs have to fight for complete control of the throne. Struggling with newfound responsibilities – and with their staggering mother Vanessa (Karen LeBlanc) – they learn that their seemingly honest father has plenty of skeletons in his closet.
Created by writer, executive producer and showrunner for Talons Janine Sherman Barrois, Kings of Napa is akin to the five-season series Greenleaf. In both shows, a wealthy black family must band together to maintain their pictorial appearance, or risk losing everything. However, their loyalty is negligible.
When the three King siblings come face to face to maintain control of the family dynasty, jealousy, greed and betrayal take the lead in the struggle for power.
Along with Whitlock and LeBlanc, Devika Parikh plays Melanie Pearce, the sister of the matriarch Vanessa and Médecins Sans Frontières, who returns to the States with unprecedented news. Ebony Noel plays Augusta King, the extraordinary middle sister and daddy's favorite, on a mission to take the vineyard into the future. This annoys Dana King (Rance Nix), an obedient but hot-tempered older brother and winery's CFO who often feels offended by his parents.
The younger brother is playboy Christian King (Ashley Brian) who spends more time playing, smoking and enjoying his bourbon business than learning the family craft. Let's not forget the cousin Bridget Pierce (Jaani King Mondschein), who runs the vineyard, collects and grows grapes and is Augustus' right hand.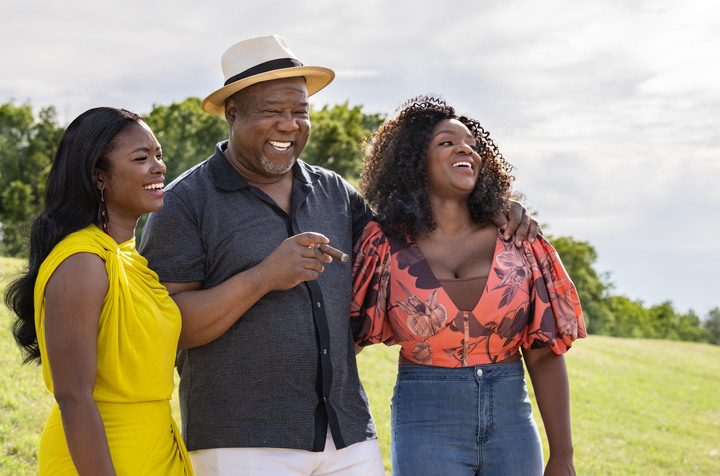 Under the seeming harmony and striking magazine interviews, the Kings find themselves in uncharted territory. Without their leader, chaos ensues on their side, giving way to blackmail, a scandalous past, secret connections and much more.
Will the surname stand the test of time, or will the King brothers and sisters not give up their ill will? As Vanessa King says, "Business is tough, but family is a beast."
"Kings of Napa" will premiere Tuesday at 8:00 pm ET on OWN.
…