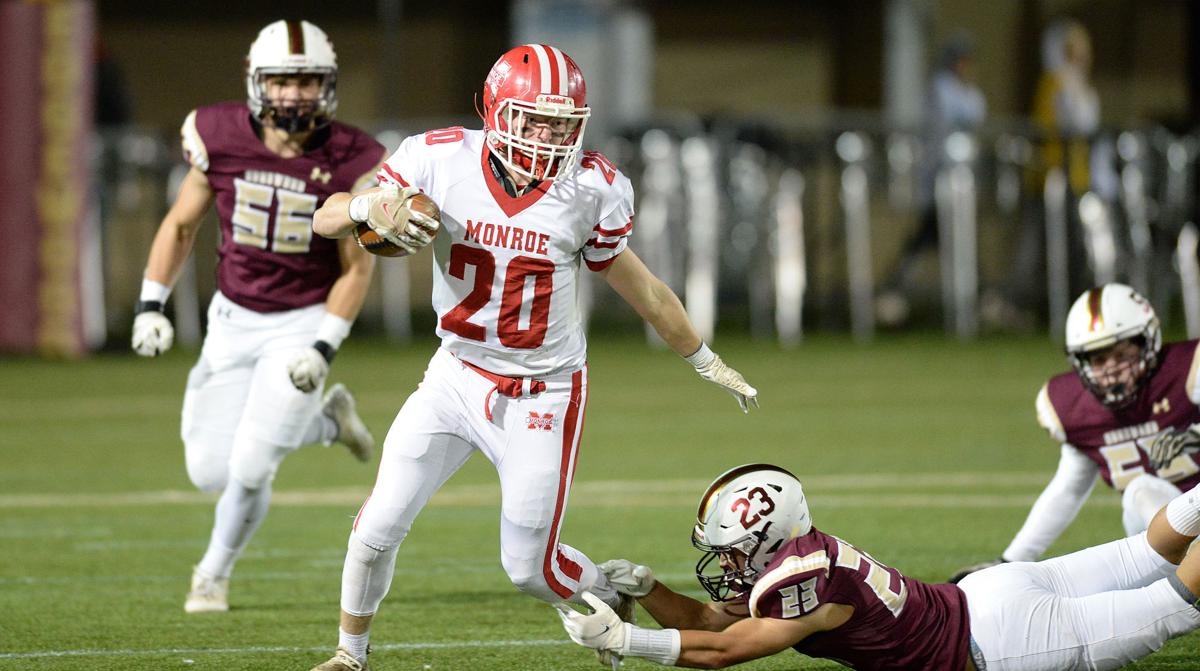 Despite suffering a 15-point, fourth-quarter deficit, the Madison Edgewood football team would not be disenfranchised in their pursuit of the Rock Valley Conference championship.
Junior Sam Klesinski dropped a 43-yard field goal with 1 minute, 43 seconds left as undefeated Edgewood scored the final 18 points of the game and beat Monroe 31-28 at Breeze Stevens Field on Friday night.
"We were down in the fourth quarter, but we just believed," Klestinsky said. "I missed earlier (by 39 yards). The coach (Jesse Norris) came up to me and he said, 'If I give you a chance, I count on you to make it.' I got a chance and let it go. … it felt good by the foot. "
Hosts Edgewood (9–0 on aggregate, 7–0 Rock Valley) overcame a 28–13 deficit and claimed the conference title in a fight between the league leaders.
"We played 48 minutes," Norris said. "He was what we do. Guys don't panic. They love the fact that when adversity strikes, it's their time to shine. … I'm so proud of them. I feel good That they had this opportunity and I look forward to seeing what they do next."
Monroe facing fourth and -6 from the 26-yard line, Norris decided to go for a field goal.
"I told Sam, 'I love you and trust you. I'm going to give you a chance and I know you're going to move on,'" Norris said, missing four times this season. It was Kleistinski's first field goal since. "I didn't anticipate it at all. I knew he was going to do it."
.