The 97-inch OLED.EX television shown by LG is said to deliver 5.1-channel sound without any traditional speakers. Vibrations make this possible with a technology called Cinematic Sound OLED. The manufacturer is also offering the first 42-inch and 48-inch OLED.EX models for gamers.
The reason for the new presentations was the K-Display 2022 technology fair in South Korea, home of LG and its subsidiary LG Display. There the company also showcased transparent OLED screens for commercial use. On the other hand, for consumers, OLED.EX series products are of interest. With this name, LG refers to the new generation of OLED televisions, with up to 30 percent higher brightness than previous models.
97-inch LG OLED.EX TV with CSO
The "97-inch OLED.EX Display" attracted special attention not only because of its 97-inch size – that is, about 2.5 meters – but also because of its sound technology. Speakers can be eliminated with the help of the Cinematic Sound OLED (CSO) technology introduced earlier. Instead, the display itself vibrates and these vibrations are said to deliver cinema-class 5.1 sound as promised.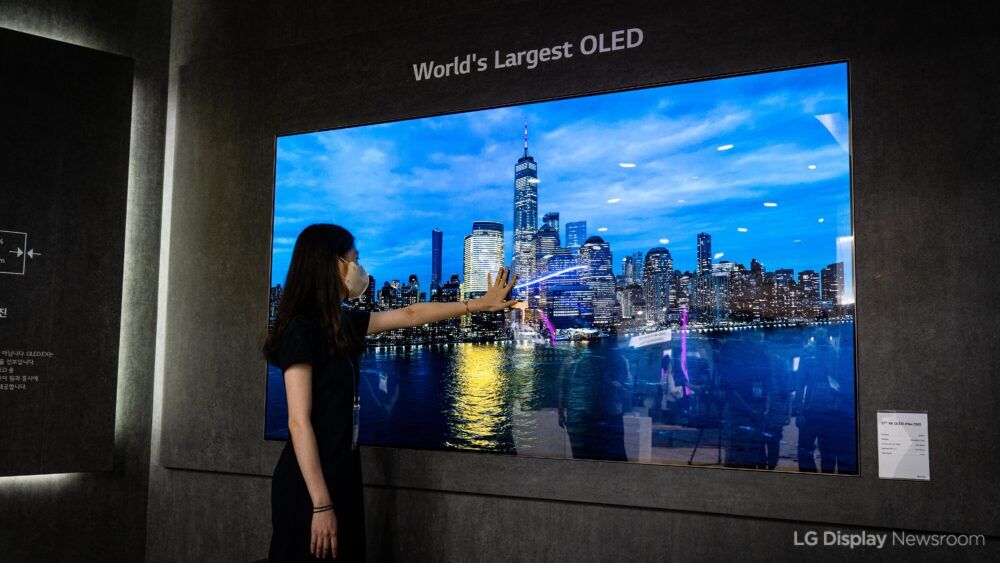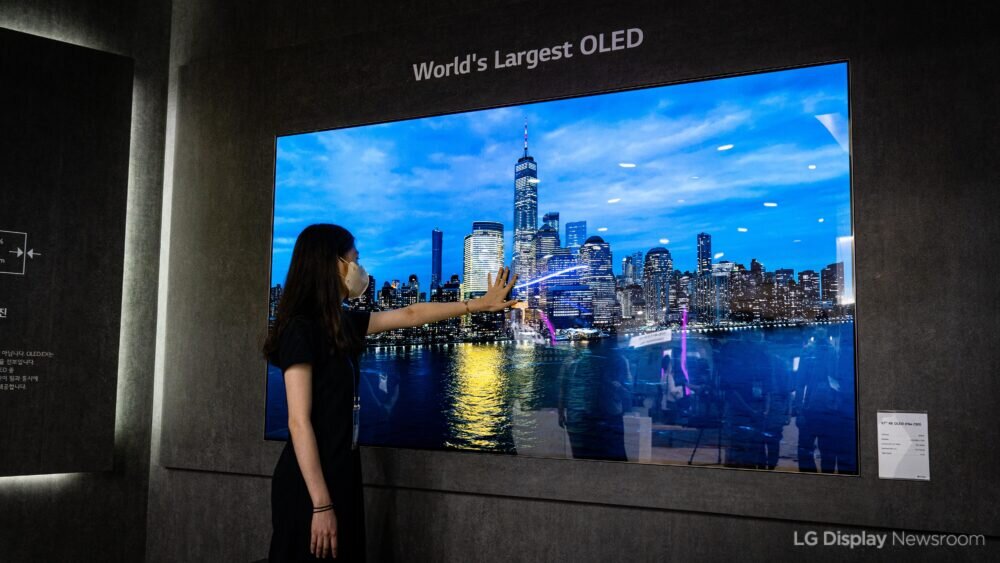 However, the first implementation of the technology in the LG G8 smartphone could not convince the testers. It looked very different with the concept comparable to the later Sony Bravia AG9 television. Independent tests will have to show how well it works with the new LG televisions.
Without vibration sound technology, the 97-inch LG G2 should appear during the second half of 2022 for around €25,000 flat panel hd in March. Accordingly, a high price can be imagined for the vibrating sound.
42/48 in for OLED.EX Gaming
LG has introduced the first 42-inch and 48-inch OLED EX models for gamers who are looking for a relatively compact TV for connecting a game console or PC. The LG C2 Series is said to have a 42″ panel louder flat panel hd In the second half of the year also come in the market.