A few days before the start of CES, LG has introduced its new 2023 OLED TV models with high "self-illuminated" image quality, Enhanced processing and optimized webOS With more functions and services.
The first models are the Z3, G3 and C3 OLED evo series, with their updated versions Enhanced brightness, color accuracy and performanceAlso introduced a new α9 AI Gen6 processor.
AI to enhance virtually every feature
This processor model uses AI deep learning technology to deliver "exceptional" picture and sound quality. with i Picture Pro can offer a better content scaling Also provides dynamic tone mapping, showing greater depth and detail, without losing clarity. This AI function also allows processing of important images and objects, people's faces To make HDR more realistic.
This processor allows you to improve not only the image, but also the sound with IA Sound Pro, which provides Virtual Surround Sound 9.1.2 from the built-in speaker system. even with technology glow booster max Provides a new way to control the light and light enhancement algorithms that allow increase brightness up to 70%, Which is mapped and controlled by the pixel.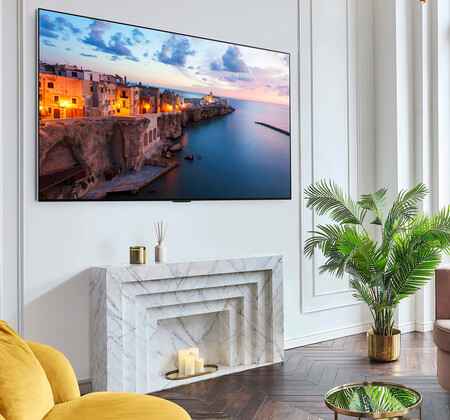 In the case of the G3 OLED evo model, they improve on the aesthetic segment with their design as well"one wall design"extremely transparent, which no longer visible locations when mounted on a wall. As far as improvements go, the 2023 models are also certified by TÜV Rheinland and flicker-free by UL Solutions.
An operating system with customization
About webOS, this year's models »all new home", a new user interface that provides customization options, quick cards to access content and services, grouped into different classifications. In addition, it also Provides personalized recommendations Customizable to user preference based on viewing history and habits.
Thanks for personal experience AI Conciergewhich provides a list of ingredients Based on past usage and inquiries Search.
Other tech specifications include Dolby Vision and Atmos integration with LG sound bars to offer multi-channel surround sound. Enhanced with DTS:X technology with IMAX quality and the function is "wow orchestra", which takes advantage of other devices' audio channels for better sound.
theme of ports and games
In addition, they are equipped with HDMI 2.1a (up to four compatible ports) and certified with Quick media switching vrr (QMS-VRR), which eliminates the momentary "black screen" that may arise When switching between played content of various devices connected through its ports.
For gaming, these models feature 0.1-millisecond response times, low input lag, and carry "game optimizer", to select and switch between display settings per title in addition to compatibility with G-Sync, FreeSync Premium, and variable refresh rate (VRR).
On the other hand, there are LG OLED 2023 more respect for the environment Since they are produced and disposed of, for example because they do not have a backlight unit, materials made from recycled plastics are used and they are packaged in ecological packaging.