Hair loss can be one of the most normal situations for a person, although annoying for many, it is a natural phenomenon when its life cycle ends. However, the loss of some hair strands can be exacerbated due to certain health problems or certain emotions.
According to the MAR Health Park statement, it is normal to lose a few hairs throughout the day; However, if there are more than 100 strands per day, it can be considered worrying. With this in mind, it is important to assess what other health conditions may be causing hair loss.
Whether it's due to excess dye, unsuitable shampoos, hair straighteners or even the sun's rays, hair can deteriorate. Two of the most characteristic features of this problem are dullness and dryness.
"Excessive hair loss can be the result of various factors, such as stress, hormonal imbalances, infections and skin diseases, hereditary factors, malnutrition or aggressive treatments, among others," explained the health portal Mind Body.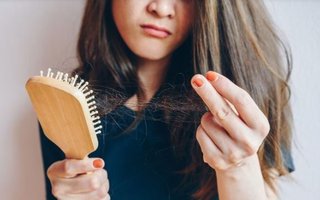 In fact, a study published in Dermatology Practical & Conceptual has made it clear that the deficiency of some nutrients can lead to damage to the hair structure and problems with excessive hair loss.
Given the consequences of hair loss through the roots, medicinal plants or herbs of plant origin play a key role in alleviating this condition. They have been consumed since ancient times because they accumulate many nutrients and therefore have healing properties. Although not all plants are medicinal, there are some that are poisonous.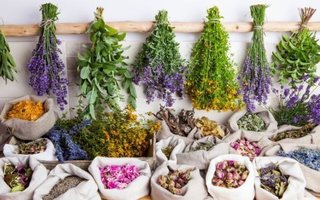 List of medicinal plants that prevent hair loss
There are natural methods to prevent excessive hair loss. However, it is important to remember that you should consult a doctor or expert in the field to find out the origin of the problem and thus increase the chances of obtaining more effective results. .
According to the health portal Mind Body, these are some of the herbal options that experts recommend to prevent hair loss:
Tulsi or holy basil: scientifically known as Ocimum tenuiflorum L., it is a plant with anti-stress, antimicrobial, anti-inflammatory, blood circulation promoting and immunomodulatory effects.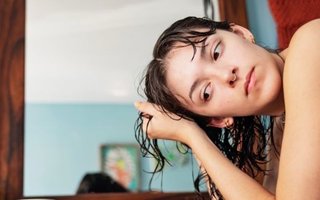 Ginseng: scientifically known as Panax Ginseng CA Meyer, "promotes general well-being, but is also used to treat specific health problems." In the dermatological field, it is characterized by its regulating effect on the hair growth phases and prevents the death of hair follicle cells."
Maidenhair: scientifically known as Adiantum capillus-veneris L., is an antibacterial, antioxidant and, when applied topically, anti-inflammatory plant. "The Greeks already used it as a remedy for hair loss. In many countries it is traditionally used to promote hair growth and relieve respiratory problems."

Sage: It has been used as a medicinal plant in many parts of the world since ancient times. In fact, it has so many health benefits that it is a highly valued plant. "For its antioxidant effects to strengthen hair and stimulate hair growth and for its antiseptic effects to prevent dandruff. By stimulating blood circulation, hair loss is also reduced and growth is accelerated."

Horsetail: scientifically known as Equisetum arvense L., promotes hair regeneration, stimulates the activity of skin cells and in turn affects the hair follicles. Helps reduce hair loss and strengthens its structure. The healthy properties attributed to horsetail are due to the chemicals contained in the plant, which may have antioxidant and anti-inflammatory properties. Still, it agrees with MedlinePlus that it may be "not safe when taken orally for a long period of time."