The variety of tasks in which drones can be useful today has exploded in recent years with the improvement of the technology. Depending on their category, they can be recreational equipment, business distributors as they are already being used in Spain, as well as equipment for agricultural or forest surveillance and public security. It's the latter applications that DJI's new drone, the M350 RTK, focuses on, its latest venture flagship packed with the latest technology in transmission and flight stability.
It had been a long time, since 2020, that the brand had not renewed this line of drones with the Matrice 300 RTK model, which among other options could serve as a plane for gas sensors and capture explosions. Was able to find out. This company just introduced its new addition, its latest beast that features improved transmission and flight safety compared to its predecessors.
The Matrice 350 RTK is focused on public safety missions as well as infrastructure monitoring, forestry, even mapping. "The new capabilities offered by the M350 RTK's advanced technology allow operators to push the boundaries," said Christina Zhang, DJI's Senior Director of Corporate Strategy, at the presentation. The DJI M350 RTK is available for sale starting today at the brand's online store and at DJI dealers.
More reach
Maximum transmission distance is one of the features that improves with this new addition to the DJI catalog from 15 to 20 kilometers, thanks to the new DJI O3 Enterprise Transmission with Live HD signal in 1080p via triple channel. This is achieved with a system of four antennas that selects the two most optimal at all times in order to transmit more efficiently.
Transmission and flight stability are both important in these drones that can be used in complex situations like rescue, where conditions are not the best. In this sense, DJI improves the protection index to IP55 for rain or snow and adds an FPV camera to navigate more safely at night. A detection system controls that the arms are locked correctly, adding different functions that were already in the previous model, such as a telescopic sight system in six directions and a system for detecting obstacles in the way. infrared for
For those who require additional protection, a CMS radar can be purchased separately and installed on top of the drone to provide a micro obstacle detection range of up to 30 meters within a 360° detection range.
The M350 RTK comes with DJI RC Plus as standard, to offer operators a 7-inch high-brightness screen that can be used in extreme temperature environments between -20 and 50°C, It is also waterproof and dustproof. Supports custom actions on control buttons, although it is also possible to use intelligent functions such as AI targeting to automatically perform routine inspections.
Inside, the new TB65 battery supports 400 charge cycles and a maximum flight time of 55 minutes, as was the case with the previous model. It also has a double battery system that makes hot swaps easy, enabling it to fly multiple times in a row without shutting down.
Adequate load capacity
With a maximum payload capacity of 2.7 kg, the aircraft can simultaneously carry up to three payloads, including equipment previously supported by previous models. For example, it supports connecting to the Zenmuse H20N sensor, a hybrid night vision sensor rated starlight grade. It is also compatible with the Zenmuse H20 series, a quad-sensor system with zoom, wide-angle, thermal, and laser rangefinder cameras to drive imaging.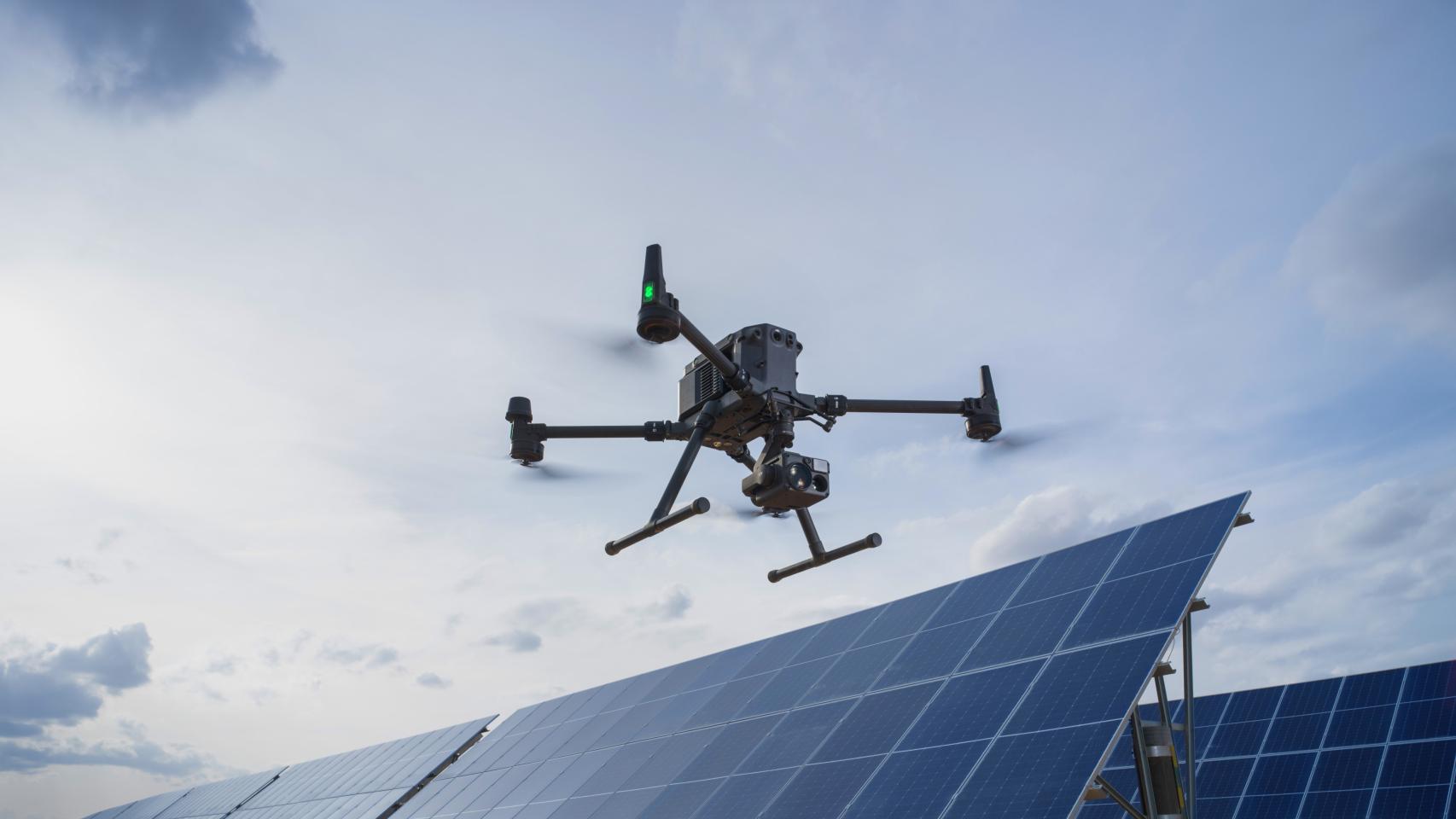 Other options are the Zenmuse L1 which integrates the Livox lidar module, high-precision IMU and mapping camera from the drone, or the Zenmuse P1, a full-frame sensor with interchangeable fixed-focus lenses on a 3-axis stabilizer. Without forgetting the third party loads like gas detectors or speakers that this new beast is capable of transporting.
As is the case with other models from the brand, this drone is complemented by DJI FlightHub 2, a cloud-based platform to manage flight missions and for greater coordination from both the pilot's remote control and web browser Manages the operational visibility of the drone. -floor. Operators can get the most out of their M350 RTK by using the DJI SDK and API ecosystem to access a variety of features such as data transfer, live streaming and flight path distribution.