Texas, USA
Man blames and attacks Asian family for Covid – now he has to spend 25 years in prison
Two years ago, a Texas man attacked an Asian family with a knife. The 21-year-old blamed him for the corona pandemic. Now he has been sentenced to a very long prison term.
A young Texas man has been sentenced to 25 years in prison after stabbing an Asian couple and their young children.
According to the Justice Department's indictment, the incident occurred on March 14, 2020, at a department store in the Texas city of Midland, at the start of the coronavirus pandemic. The couple had gone shopping there with their two children aged two and six. For minutes, the 21-year-old followed the family, who he said were Chinese and a "threat" because they "came from a country that started spreading the disease."
Texan stabs father and child

Suddenly he grabbed a serrated steak knife he found at the store and twisted it so that it rests on its knuckles, sharp edge out. Armed with this, he punched his father in the face and injured him. Then he left the shop, only to return shortly after with another knife. After this, he attacked two children sitting in front of the shopping trolley and hit the six-year-old girl in the face. The blade penetrated a few millimeters from the child's right eye and his right ear was torn apart.
The man also stabbed an employee who boldly attacked the attacker. When he was finally taken to the ground and placed there, he shouted at the family, "Get out of America!"
Man sentenced to 25 years in prison in America

In court, the 21-year-old admitted that he intended to kill both the child and the employee. The man pleaded guilty back in February this year. Now he has been sentenced to 25 years in prison.
Kristen Clark, Assistant Attorney General for the Justice Department's Civil Rights Division, said after the sentencing, "Pandemic and racially motivated acts of violence are regrettable crimes and the Justice Department is prepared to use our hate crime laws to hold criminals accountable." Is." "Hate crimes targeting Asian Americans have increased during the pandemic and should be addressed. All people, regardless of race, color or national origin, deserve to feel safe in their communities."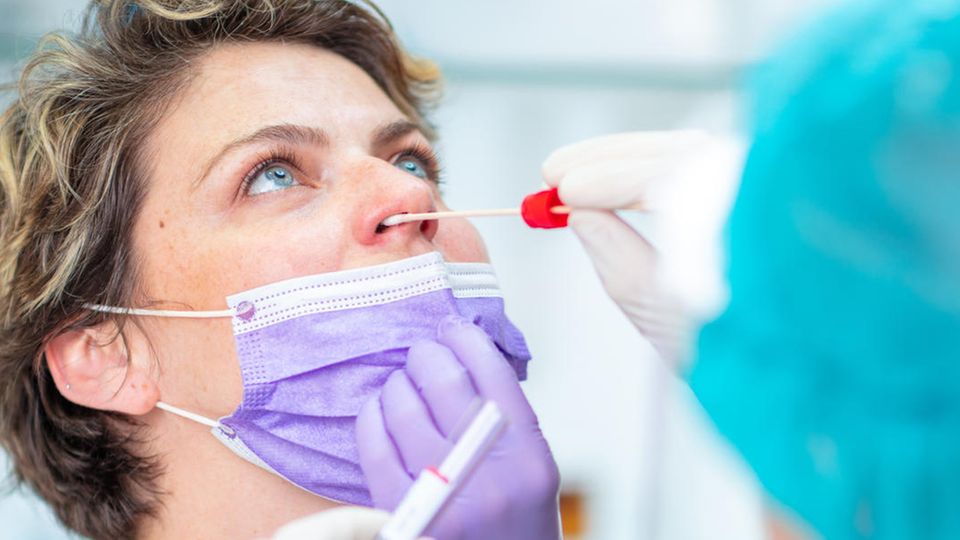 Watch video: Corona citizen test now subject to fee for many people. Only certain groups get a free trial. But now who really has to pay for the civil test? Answer in video.
Source: US Department of Justice, NBCNews, USAToday