Thursday's episode of "And Just Like That," the roller coaster that is HBO Max's "Sex and the City" revival, ends with Carrie (Sarah Jessica Parker) finalizing the purchase of a sprawling, multimillion-dollar Manhattan apartment. She wonders if the apartment is really right for her, while sunlight pours into her open kitchen, peering out through floor-to-ceiling windows that face the Hudson River.
As Carrie can tell, I can't help but wonder about the inconsistency of watching this scene while staring down the four walls of my tiny tiny apartment on an overcast day 22 months into the coronavirus pandemic. Was. As the Omicron version forces many of us to go down once again (at least, those of us who have the privilege to do so), it completely replaces current TV shows set in a post-pandemic world. Has been disturbing to watch. , During yet another bleak pandemic winter, it's strange and sometimes downright comical when hearing characters talk about COVID-19 in past tense and refer to it like a distant memory. Plus, as we enter countless new phases of the pandemic, there's no better way than for TV producers and writers.
Of course, I wasn't expecting "AJLT" to describe how COVID-19 has ravaged New York City and exacerbated existing economic inequalities. The show's appeal, like its predecessor, is its soapy escapism. So I expected "AJLT" to be firmly established in the post-pandemic world.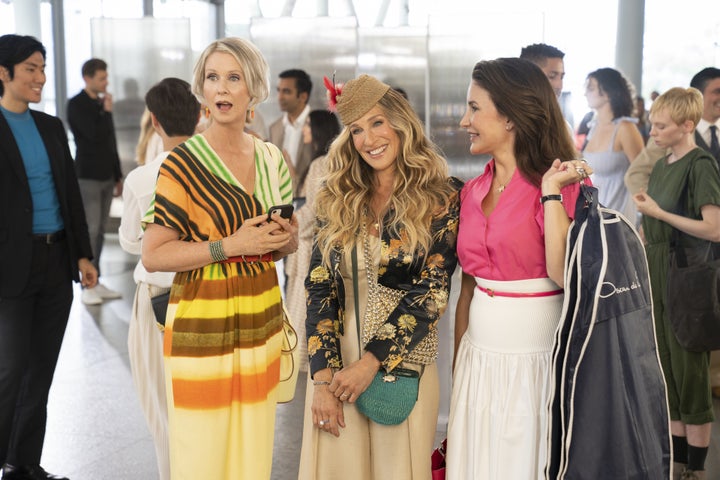 Still, when a character refers to COVID-19 in a past tense, such as in an early episode of the show, when we learned what some characters did during the pandemic, I'm a little surprised. It is especially unpleasant to see Carrie, Miranda and Charlotte spending carefree days around town, attending social events and going to restaurants and bars. Even before the Omicron wave, when some of us were able to safely resume some of our pre-pandemic activities – albeit with great care and ambivalence – it felt like watching a fantasy world.
The trouble has deepened as there has been a new surge in COVID-19 cases due to the Omicron variant. Many service-oriented businesses are closing again due to the high transmission capacity of the edition, and their employees have already suffered greatly during the pandemic. "AJLT" isn't a show dealing with that story. But it is shocking nonetheless, especially here in New York, where the trauma of the first wave of the pandemic has left many of us permanently shaken.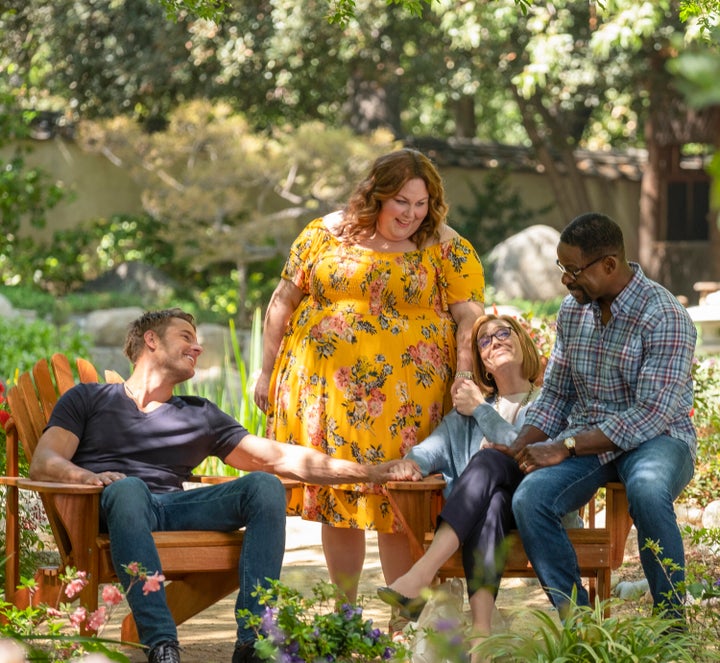 It is also shocking to see that earlier he did a commendable job direct pandemic, but have now swiftly moved on to a post-COVID world. Last year, NBC's "This Is Us" devoted most of its season to the effects of the pandemic. We saw members of the Pearson family self-isolating, navigating changing rules and restrictions, and not being physically able to be there for each other. We saw them trying to detect epidemiological modifications in major life events such as births and weddings. And we saw how the pandemic changed her job and livelihood, like Beth (Susan Kelechi Watson), who finally fulfilled her dream of opening her own dance studio — only to see it shut down, with so many small businesses and performing arts. Organizations like the last two years.
This week, the show returned for its sixth and final season, beginning to wrap up Pearson's story. It would be cumbersome to do so while continuing to set the show in our COVID-19 reality. But like Tuesday's season premiere, it's strange to hear the pandemic outlined in a casual, throwaway line that is no longer of importance. Movie star Kevin (Justin Hartley) agrees to appear in the reboot of "The Manny," the hacky sitcom that made him famous. Persuading Kevin to sign, his old boss on "The Manny" says Kevin's last film released during the pandemic was so bad that "I licked movie theater seats trying to give myself COVID Started."
Oops. If only we could also attribute COVID to a passing context, instead of dealing with it every day.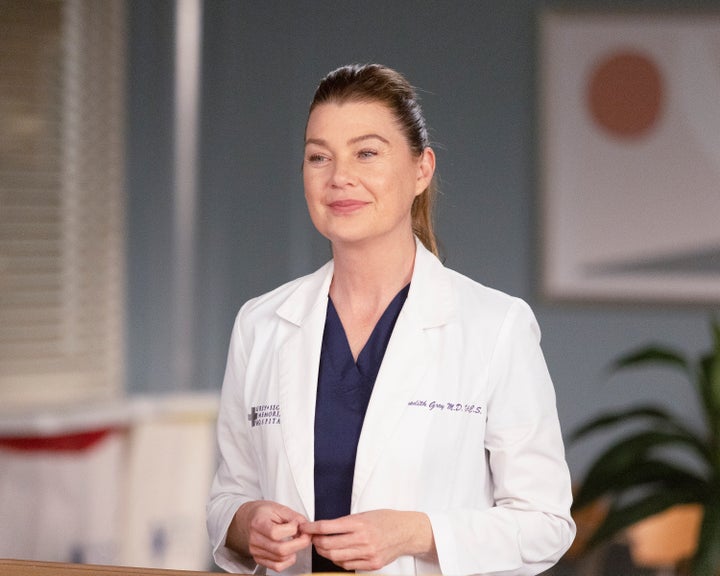 During the 2020-21 TV season, few shows such as ABC's long-running "Grey's Anatomy" weathered the pandemic. Burn surgeons at Gray Sloan Memorial look after a patient who died of COVID-19. The season explored a meaningful story about racial disparities in health care, problems that have been further underscored by the pandemic. Most obviously, the show's titular character, Dr. Meredith Gray (Ellen Pompeo), nearly died of COVID-19, spending most of the season in a coma and on a ventilator. When she recovered later in the season, she had developed prolonged COVID, which greatly affected her ability to do her job and care for her family.
Yet in the current season, which debuted this fall, each episode carries a title card informing viewers that the season is set in a post-pandemic world. The card states that the show is intended to express some hope for the future (and also directs viewers to a website with information on COVID-19 vaccines). Apart from a few mentions in the dialogue, it's almost as if the pandemic didn't even happen.
Fast forward to a world where COVID-19 has become a thing of the past, these shows have missed out on opportunities to depict the long-lasting repercussions of the pandemic. On "Grey's," Meredith will have made a valuable portrayal of many people battling it in real life as they deal with the long-term COVID. And what about the great resignation, the record number of people leaving their jobs either because of the pandemic or because of burnout? It could make for a compelling story in many shows right now. "Greys" has shown some of the burnout experienced by health care workers. But it will make sense for the show to keep searching for something like Dr. Miranda Bailey (Chandra Wilson), Gray Sloan's veteran head of surgery, who was on the verge of collapse last season. In addition to the demands of her job, Bailey lost her mother to COVID-19. Like many people in real life, she might not have been able to properly mourn and honor her mother's memory.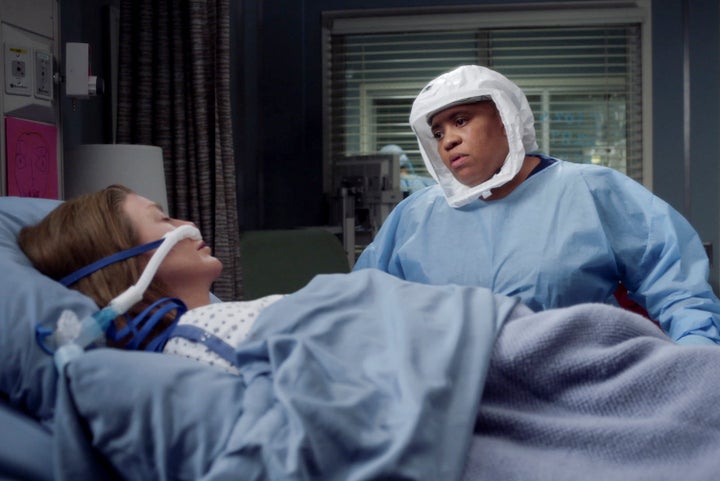 I think there is no good answer to any of this, there is no right or wrong way. A few months ago, it looked like the pandemic was really nearing its end, and things were as "normal" as they were supposed to be for a while. These shows might not seem so out of sync in a world Without A new, more permeable COVID-19 version. It is impossible to predict what each day, week or month will bring. The TV season, which can take months to plan and shoot, will inevitably lag a little behind – and even more so as we continue to find ourselves in new phases of the pandemic. (Plus, dealing with many TV shows A new round of production delays is caused by the ohmron wave.)
There is also another fundamental dilemma: the push and pull between reality and escapism. TV shows, especially those set in today's times, can do very well when they depict the world as it is and have something to say about it. But they are also here for fun. Last year, the straight-forward shows about the pandemic were pretty grim to watch. It makes sense that the TV producers and writers who spent an entire season crafting those annoying storylines would now want to shut down anything related to the pandemic, because aren't we all tired of it?
For now, in a world where pandemics are still rampant, it is never far from our mind. We might find we're in a full-blown post-pandemic world, when it's something we don't need to think about regularly or pay attention to every aspect of our lives – including watching TV. also includes.
,