The details of the text and the subsequent announcement were polished by Massa and leaders of the CGT and the CTA during the meeting that happened at the Palacio de Hacienda, where the national deputy was also there Maximo Kirchner.
The announcement of Sergio Massa in the Plaza de Mayo
Afterwards, the presidential candidate of the Unión por la Patria (UP) went to the Plaza de Mayo and, before a large gathering of union activists, spoke from an improvised stage on a truck. Previously, he asked for silence since he returned dysphonic from the event in Tucumán on Saturday.
At the beginning of the speech, the official criticized Macri and said that in 2015, a presidential candidate promised you that no worker will pay Income Tax. "However, 4 years ago, the number of workers in Argentina paid income tax twice," he emphasized.
Immediately, he emphasized that in 2019, "we started to follow a path of reduction and we have reached this moment, where less than 800 thousand workers pay income tax."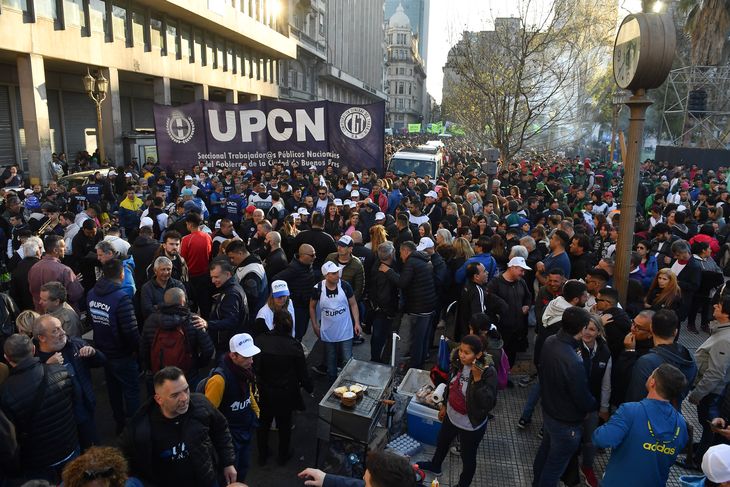 "I want to express a conviction to you. For me, the salary is not profit: the salary is a payment. It is payment for the work and effort made by each worker throughout the day, in his week, in the month. it is shameful that in a country where we promote work, workers pay the income," he added.
Regarding this aspect, he announced that "we have decided to send to Congress a law that eliminates the fourth category of Income Tax for all workers and retirees in Argentina."
Massa also threw a dart at the opposition. "We hope that as they said in the networks last week, those opponents who now do not allow us to collect taxes from those who have their money abroad will at least accept that Argentine workers will no longer pay the Income Tax".
"We are trying to make a clear path that my presidency will be marked by the recovery of salaries and incomes in Argentina. We do not stop there. We believe that if you have conviction, you must lead by example ," said the Minister of Economy.
"Don't buy a dollar from me"
In another passage, he explained that In Argentina there are only 80 thousand managers, company directors, privileged retirees or beneficiaries for being directors of high-income companies that pay income tax.
Afterwards, he emphasized that the workers, their wages, their overtime, their travel expenses do not pay additional income tax and asked the workers to take care of the economy. "If you need to save, buy a car, some good ones made in Argentina. Don't buy dollars from me," he said, laughing.
Summit of the Ministry of Economy
Previously, Massa received this afternoon the main leaders of the General Confederation of Labor (CGT) and the CTA and authorities of the Chamber of Deputies to promote the issue of Income Tax so that the largest possible number of worker will not be included in its payment. taxes.
The Minister of Labor, Raquel "Kelly" Olmos, participated in the meeting, along with union leaders such as Héctor Daer, Hugo Moyano, Carlos Acuña, Sergio Palazzo, Guillermo Moser and Hugo Yasky, among others. Meanwhile, unionism bases mobilized in Plaza de Mayo.
Massa, send to Congress a bill so that workers who earn up to one million pesos, and retirees, except those with privileges, will stop paying income tax starting next year. On this note, the detail of measures with primary data on government decision to send a law to that this amount remains fixed and is automatically updated every half year ahead.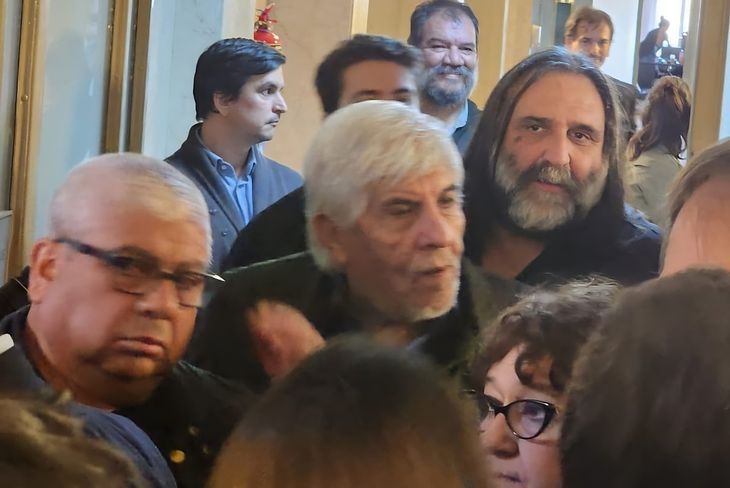 Income Tax: how much will the minimum floor increase?
A will be implemented rise above the minimum floor not taxed at $1,770,000. This is an increase of more than 40%, to reduce the impact of the post-STEP peso devaluation that pushed prices by more than 20% in the two months of August and September. With the new floor, everyone earning less than $1.5 million in gross salary will no longer be covered.
Taxable directors of corporations, CEOs, managers and assistant managers and beneficiaries of privilege pensions, which means a very small percentage of the total employees in a dependency relationship throughout the country.
while may be exempted and they stop paying teachers doctors, police and retirees in all cases.