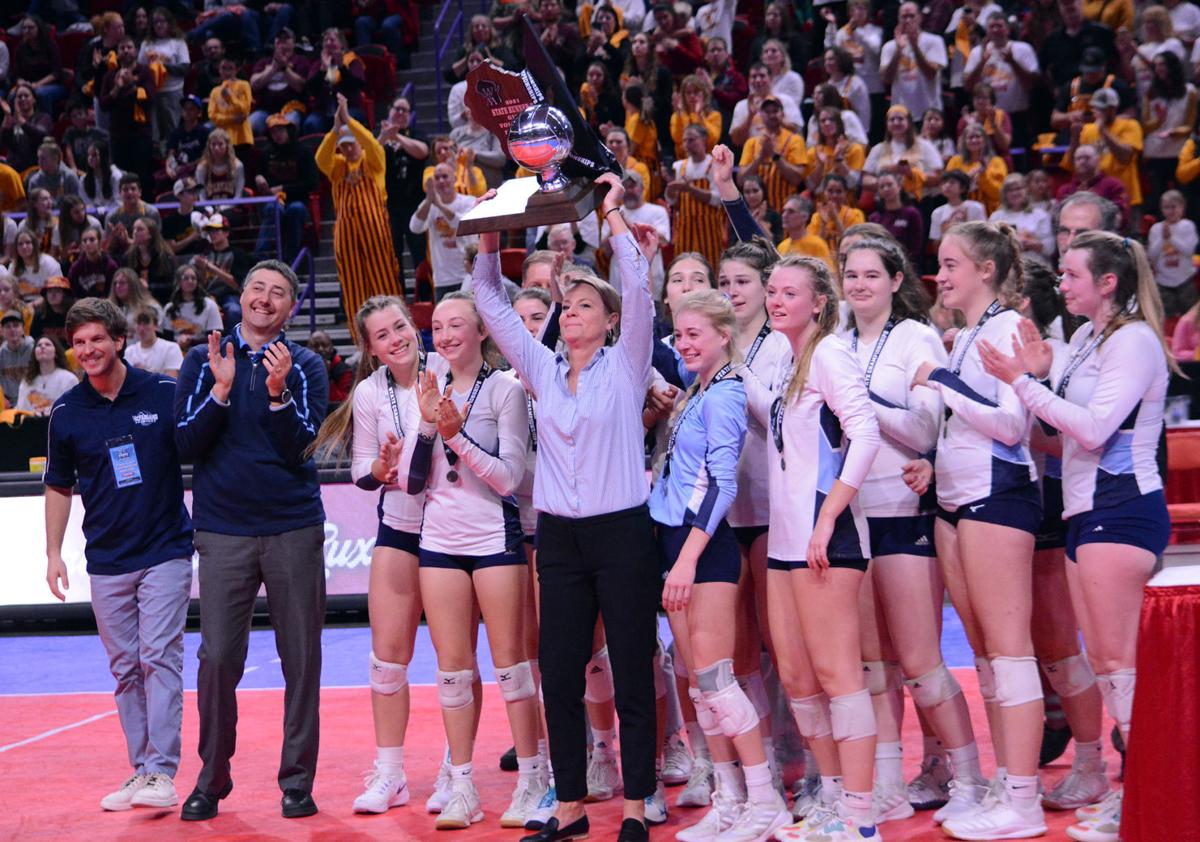 Mark McMullen Daily Citizen

ASHWAUBENON – The state of Wisconsin doesn't have many girls' volleyball prep teams that can win 40 or more matches.
Top seed Luxembourg-Casco and second seed McFarland both entered the WIAA Division 2 state championship match at the Race Center on Saturday with that feat.
Unfortunately for the McFarland loyalists, Luxembourg-Casco won 25–17, 25–15, 27–29, 25–15 to secure their third consecutive state title.
"This season was a lot of fun," said McFarland senior Maddie Fortune. "So many of us have been playing together for so long. We were like family there. It's been really special."
McFarland made the last three seasons and walked away with the trophy as runners-up for the second time. McFarland also lost to Luxembourg-Casco in a sweep (25-21, 25-17, 25-23) in 2019.
McFarland's players knew it would be a long day after the first two sets. Luxembourg-Casco ended the first set on 11-5 and the second set on 13-0.
"We ended up changing the defense during that first set," said McFarland coach Trish Fortune. "I think it definitely helped us. … He definitely had control over the match.
"That's the thing with volleyball, you have to start early. You have to start early. That's something we've been able to do really well throughout the season, but tonight we didn't. A lot of credit for his services. And usually credit is given to his offense. He didn't let us start as fast as we wanted to."
.