It's called the X-Cabin 300 and is manufactured by a Japanese brand, although the chassis is built by the AL-KO brand in Germany, a company that specializes in producing body components for many car manufacturers. Its style is reminiscent of, but unrelated to, the Airstream due to its retro lines and use of unpainted aluminum. Including the drawbar, it is 4.528 meters long, 2.12 meters wide and weighs 730 kilos.. The interior is fully modular and can be easily adapted to any space requirement, making it versatile for leisure and work.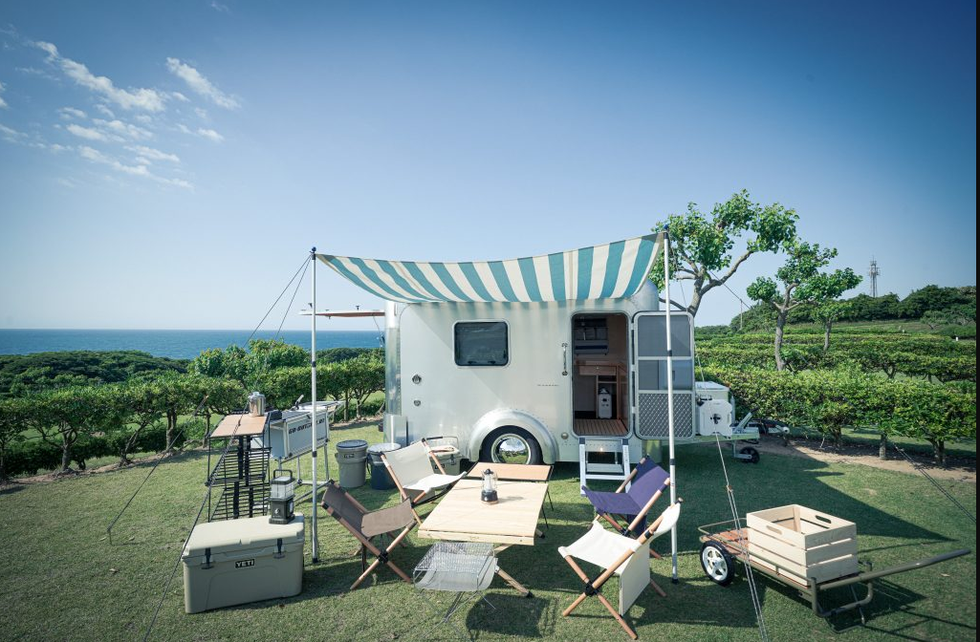 The X-Cabin 300T model is configured as a food truck However, you can easily replace some elements with others to change usage. On the right side there is a ladder that provides access to a loading area on the roof. The entire rear section can be opened via two vertical doors to improve access and ventilation of the interior.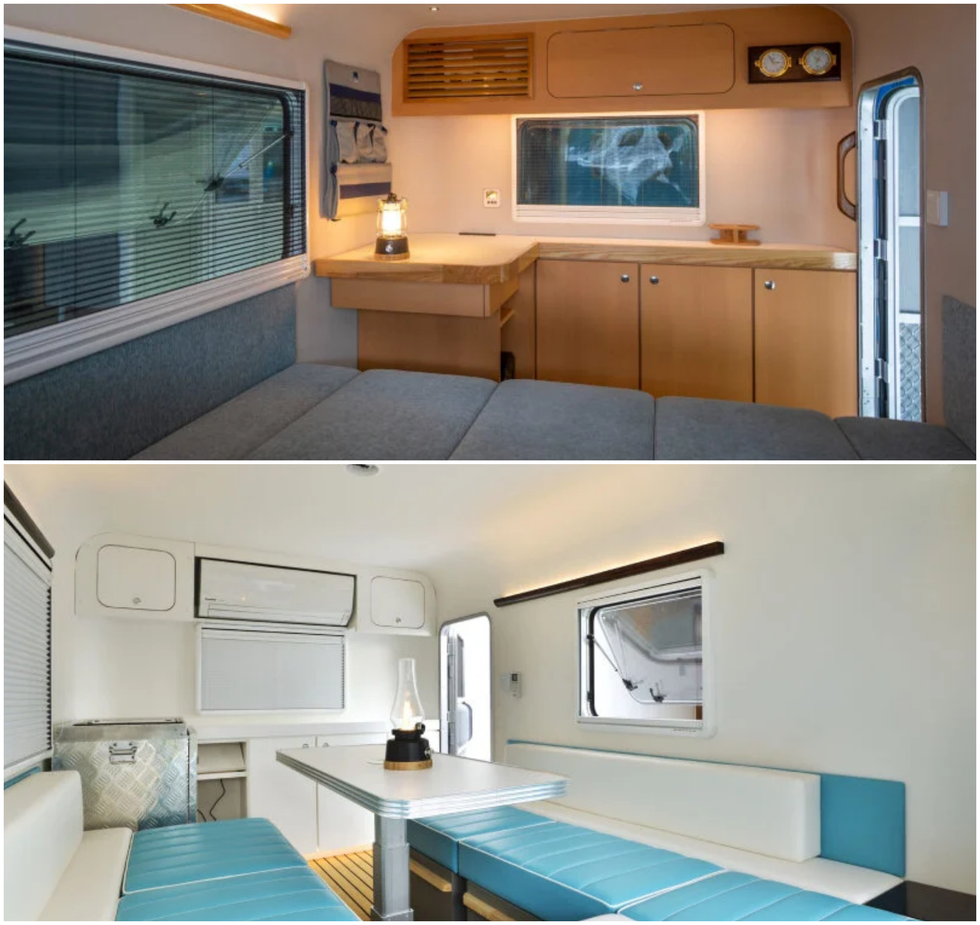 Also for camping
The GLAMP version of the X-Cabin GLAMP is designed for use on a campsite, eliminating the kitchen and leaving more room for sleeping. The external appearance is completely identical and the differences lie inside. The long benches can be folded into seats and folded up into a bed for two people. The table can be hidden under the benches when not in use and the drawers under the seats provide more storage space.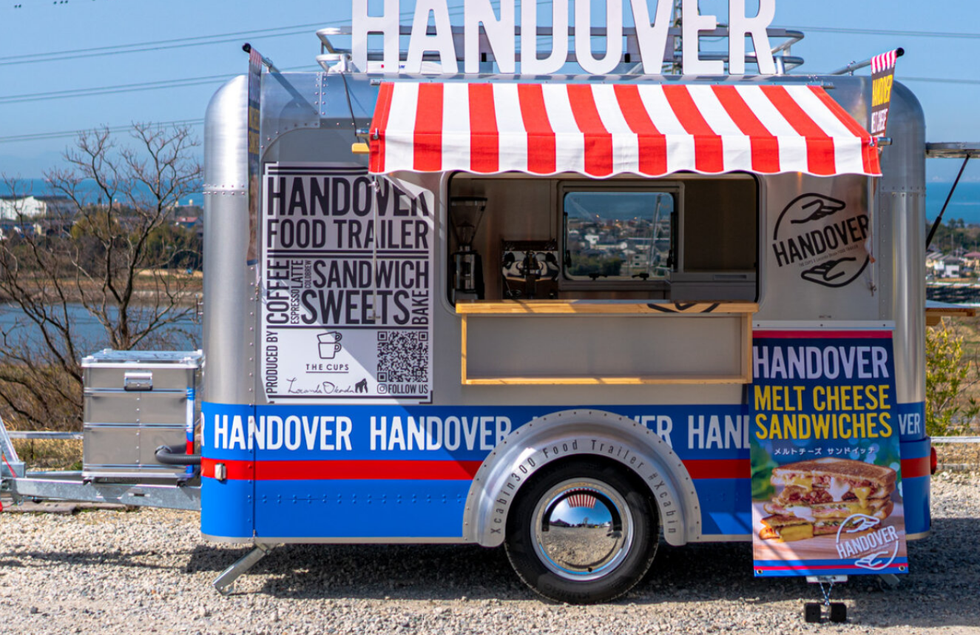 The external differences between the travel version and the food truck lie in the windows, which are larger in the work model, and in the interior design. Due to the low weight of the set, it can be towed by almost any vehicle.. The starting price of the X-Cabin 300 costs 5,800,000 Japanese yen excluding VAT, the exchange rate is around 36,600 euros.